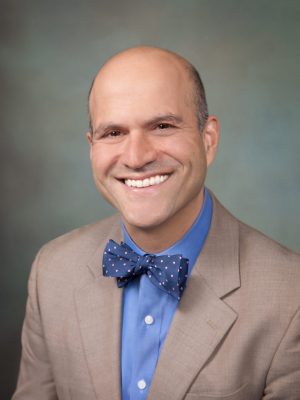 Join us for a discussion with Dr. Farzad Mostashari, Founder and CEO of Aledade, Inc. and former National Coordinator for Health Information Technology at the US Department of Health and Human Services, on improving health and healthcare in a changing policy environment.
Monday, April 17, 8:30AM
The Health Collaborative
615 Elsinore Place, Suite 500
Farzad was recently featured in Time with his article: "This Is How Bipartisan Health Care Reform Could Actually Happen."
[mk_button style="three-dimension" size="large" bg_color="#eb7624″ txt_color="#fff" outline_skin="#444444″ outline_hover_skin="#fff" icon="theme-icon-video" url="https://www.eventbrite.com/e/entrepreneurialism-in-the-new-health-economy-tickets-33332769210″ target="_new" align="left" id="Button ID" margin_bottom="15″]REGISTER NOW![/mk_button]
About Dr. Mostashari
Dr. Farzad Mostashari is the CEO of Aledade, a start-up he co-founded aimed at helping primary care doctors transform their practices and form accountable care organizations (ACOs). Prior to Aledade, he was a Visiting Fellow at the Brookings Institution in Washington DC, where he focused on payment reform and delivery system transformation. He served from 2011-2013 as the National Coordinator for Health Information Technology, where he coordinated US efforts to build a health information technology infrastructure for healthcare reform and consumer empowerment.
During his tenure at the Office of the National Coordinator, including his two years as Principal Deputy, Dr. Mostashari led the implementation of the Health IT for Economic and Clinical Health (HITECH) Act. He also collaborated with the Centers for Medicare and Medicaid Services on the design and implementation of the "Meaningful Use" Incentive Program, in addition to programs for health information exchange, health IT workforce, research, and privacy and security. Previously, Dr. Mostashari served at the New York City Department of Health and Mental Hygiene as Assistant Commissioner for the Primary Care Information Project, where he co-led agile development of population health management functionality within a commercial Electronic Health Record. Dr. Mostashari also led the NYC Center of Excellence in Public Health Informatics and an Agency for Healthcare Research and Quality-funded project focused on quality measurement at the point of care.
Dr. Mostashari conducted graduate training at the Harvard School of Public Health and Yale Medical School, served his internal medicine residency at Massachusetts General Hospital, and completed the CDC's Epidemic Intelligence Service program. He was a lead investigator in the outbreaks of West Nile Virus, and anthrax in New York City, and among the first developers of real-time nationwide electronic disease surveillance systems.