The second of a three-part learning series on MACRA
Thursday, August 10, 7:30-11:30am
The Health Collaborative
615 Elsinore Place, Suite 500
Cincinnati, Ohio 45202
What You'll Get:
The most up-to-date information on pay-for-value and what employers need to be successful in this changing healthcare payment landscape including:
The basics on the shift to pay-for-value and how it impacts employers
Findings on what data best reflect quality and value
The latest ideas on disrupting the pay-for-volume system
Insights from local health plans
[mk_button style="three-dimension" size="large" bg_color="#eb7625″ txt_color="#fff" outline_skin="#444444″ outline_hover_skin="#fff" icon="theme-icon-video" url="https://www.eventbrite.com/e/quality-payment-programs-what-employers-need-to-know-tickets-34537708215″ target="_new" align="left" id="Button ID" margin_bottom="15″]Register Now![/mk_button]
 Guest Presenters – Click on a name below to view biographical information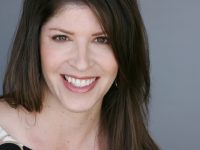 [mk_toggle title="Andréa E. Caballero MPA – Catalyst for Payment Reform" icon="mk-icon-flash"]Andréa E. Caballero is the program director for Catalyst for Payment Reform. She came to CPR in 2012 with over 15 years of experience in the health care industry. Prior to joining CPR, Andréa served as Vice-President, Enterprise and Health Services Policy for UnitedHealth Group, one of the nation's largest health and well-being companies. In that capacity, she worked on a range of health care policy issues at the state and federal levels.
From 2002-2005, Andréa was a member of PacifiCare's Public Affairs team as the Director of State Government Relations for the Western Region. Before joining PacifiCare, Andréa was with Humana serving as a Regional Legislative Manager.
A Wisconsin native, Andréa began her career in Madison, Wisconsin working for the State Senate and as a Legislative Liaison representing various issues before the state legislature, regulators and administration.
Andréa received her MPA from Brandman University in Irvine, California and BA degrees from Ripon College in Ripon, Wisconsin. More background on Andréa can be found on
LinkedIn
.[/mk_toggle]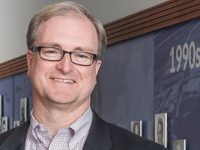 [mk_toggle title="Trey Grayson – Formerly of NKY Chamber of Commerce" icon="mk-icon-briefcase"]Trey Grayson is the former President & CEO of the Northern Kentucky Chamber of Commerce. From 2011 to June 2014, he served as the Director of Harvard University's Institute of Politics. While at Harvard, Grayson was known as an expert on the political views of millennials and the role of technology in politics and government.
Prior to his time at Harvard, he was a two-term Secretary of State of the Commonwealth of Kentucky. The youngest Secretary of State in the country at the time of his election, Grayson was recognized as a national leader in government innovation, business services, election administration and civic education and served as Chair of the Republican Association of Secretaries of States and the President of the National Association of Secretaries of State.
Before entering politics, Grayson was an attorney with the law firms of Greenebaum Doll & McDonald and Keating, Muething & Klekamp.  He received an A.B. in Government from Harvard College in 1994 and a JD/MBA from the University of Kentucky in 1998.  He resides in Boone County with his wife, Nancy, and daughters Alex and Kate.[/mk_toggle]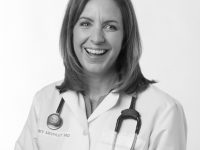 [mk_toggle title="Amy Mechley MD – The Christ Hospital Health Network" icon="mk-icon-user-md"]Dr. Amy Mechley earned her medical doctorate at the University of Cincinnati College Of Medicine and completed her residency in family medicine at The University of Utah McKay-Dee Hospital in Ogden, Utah. She completed additional training in mind/body medicine with Dr Herbert Benson at the Harvard Medical School and advanced cardiac wellness at the Massachusetts General Hospital Henry-Benson Institute.
Mechley founded the Richardson Mind/Body Medical Institute in Cincinnati, Ohio and has given presentations for many organizations including the American Heart Association, American Academy of Family Practice, American College of Lifestyle Medicine,  HIMSS, The Christ Hospital, and the University of Cincinnati Family Medicine Residency Program.
Mechley's career has been founded on servant-led principles and innovative approaches to some of the most challenging concerns in healthcare today. As a recognized physician executive in primary care, she has had the successful opportunity to lead transformation as medical director in an Advanced Payment Model for a nationally recognized healthcare system.
Mechley was also nominated to the State of Ohio governor's task force to help in the redesign of the Comprehensive Primary Care Model under a 75-million-dollar State Innovation Model grant. She maintains a teaching presence in clinical care, serving a diverse population. As she continues to consult in various areas in the health transformation landscape, it is her interest in aligning her focus of Lifestyle Medicine principals in the practice of primary care that has led her to open a new direct primary care practice in Cincinnati.
Dr. Mechley is a member of The American College of Lifestyle Medicine and The American Academy of Family Physicians. She lives in Cincinnati with her husband and three children.[/mk_toggle]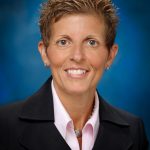 [mk_toggle title="Karen Mueller – HORAN" icon="mk-icon-umbrella"]Karen Mueller, CBC, Executive Vice President and Partner, is an experienced problem solver motivated by addressing current and future health care challenges for clients, partners and the community. As an industry leader, she focuses on fostering strategic alliances designed to engage health care experts and create mutually beneficial partnerships. With more than 30 years of experience in the employee benefits industry, Mueller serves as an invaluable resource to others.
Mueller is a frequent keynote speaker and panelist, engaging audiences on a wide array of topics including Group Health Benefits Consulting and Benefits Strategies, Consumer and Data Driven Health Care, Value Based Benefits, Technology and Health Management & Wellness. In 2014, Mueller was a panelist at the Aligning Forces for Quality Summit in Washington, DC, representing Cincinnati's achievements through the AF4Q initiatives. Cincy Magazine named Mueller to its Power 100 list for three consecutive years (2013, 2014, and 2015). In 2012, Mueller was a finalist for the ATHENA® Award which is given to women who have attained professional excellence, helped their communities through service and acted as role models and mentors by giving their guidance to other women in the region.
Mueller has donated her time to serve many local agencies, including: The Health Collaborative as an Executive Volunteer; as the Butler County United Way Board Chair, United Way Priority 3 211 State-Wide Committee; member of the Liberty Community Authority Board; and is on the Board of Trustees for Health Care Access Now. She attended Miami University to earn a Bachelor of Science degree in Business Management, and possesses a Chartered Benefit Consultant (CBC) designation as well as a Life, Accident & Health Insurance license.[/mk_toggle]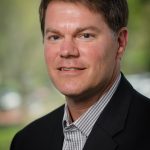 [mk_toggle title="Craig Osterhues – GE Aviation" icon="mk-icon-fighter-jet"]Craig Osterhues was born in Cincinnati, Ohio and attended Miami University of Ohio, graduating with a B.S. degree in finance in 1988. While working in the family business, he received his master's in education degree in population health from the University of Cincinnati in 1991.
He then joined Dow Chemical's health promotion program in Midland, Michigan, and while being assigned roles of increasing responsibility, he received his master's in health service administration from the University of Michigan in 1998. He joined Towers Watson in Charlotte, North Carolina in 1998 to work with their employer clients as a Health & Welfare consultant specializing in health and productivity strategies.
In 2001, Osterhues moved to Cincinnati, Ohio to manage the Kroger Company's healthcare benefits and negotiate union contracts. He joined GE Aviation in 2005 as health care manager. In 2010, Aviation loaned him as the executive on loan for healthymagination's healthcare transformation pilot project in Cincinnati. In 2013, he was chosen to lead Aviation's Global Health Services function, comprising of clinical programs, the HealthAhead wellness initiative, as well as US healthcare.[/mk_toggle]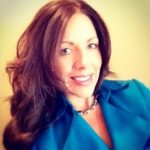 [mk_toggle title="Kelly Owen MBA – Anthem BCBS" icon="mk-icon-puzzle-piece"]As Regional Vice President of Payment Innovations for Anthem Blue Cross and Blue Shield, Owen is responsible for developing the provider network through contract negotiations, collaboration and relationship development. Owen is primarily accountable for strategy and local execution of Payment Innovation, Value-Based Contracting Programs across Ohio. These programs empower physicians to engage in those comprehensive care functions that move us toward a coordinated, evidence-based care model that has the greatest impact on achieving the triple aim of improved quality, patient experience and affordability.
Owen has more than 15 years of experience as a cross-functional project leader, change agent, and Lean Six Sigma Expert. She has held several leadership positions and was responsible for implementing operational transformations in healthcare, manufacturing, and service businesses resulting in improved revenue growth, cost savings, and expanded capacity.
Owen is originally from Dayton, Ohio, and holds a B.S. in Management from Xavier University and MBA in Healthcare Management from Walden University.[/mk_toggle]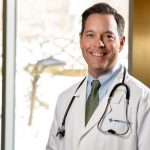 [mk_toggle title="Michael U. Todd MD – Mercy Health " icon="mk-icon-medkit"]Michael U. Todd MD is medical director for Employer Health Solutions and Employee Wellness at Mercy Health. Dr. Todd oversees clinical strategy and oversight for Mercy Health's direct-to-employer strategy, including employer partners and other outside collaborators, as well as the ministry's employee health and well-being benefits for more than 33,000 employees. He is the executive sponsor of the Mercy Health
Executive Well-Being program, accountable for strategy, operations and external partnerships.
Prior to joining Mercy Health, Dr. Todd was global medical director for GE Capital, and his clinical background includes 16 years as a family practitioner in Cincinnati. Dr. Todd earned a bachelor's degree in Anthropology degree from Duke University and a medical degree from the University of Cincinnati College of Medicine. He completed his residency at Hinsdale Hospital in Chicago, and is board certified by the American Board of Family Physicians.[/mk_toggle]
Also hear representatives from The Health Collaborative.
Questions? Contact Kate Haralson, 513.618.3636 for more information.