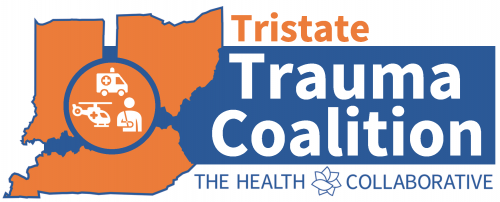 Tristate Trauma Coalition Provides Strong Recommendations to Improve Patient Outcomes Following Report
Time is everything when caring for critically injured patients – a long wait in the emergency department (ED) can literally mean the difference between life and death for a patient who has traumatic injuries. In cases where trauma is extensive, there is far less risk of complications if the patient is moved to trauma care in less than four hours. This makes it important for EDs to record and track a patient's Length of Stay (LOS) for the purposes of improving treatment times and overall patient experience.
The Tristate Trauma Coalition (TSTC), led by The Health Collaborative, partnered with a non-trauma facility (kept anonymous here) last year following a 2015 review of the ED LOS. The report, released in 2016, determined that 36% of patients in our region who are transferred to a higher level of care experienced an ED LOS of greater than four hours.
According to Tonda Francis, VP of Regional Coordination and Clinical Initiatives at The Health Collaborative, delay of transfer to perform tests only delays definitive care and should be avoided.
"Identifying patient injuries quickly in order to initiate a transfer of care to a trauma center is critical in improving patient outcomes, however this can often be delayed in emergency departments," says Francis. "If you've ever spent time in an ED, you know there can be long wait times between diagnostic testing, obtaining test results, transport to and from radiology or other departments, and at multiple other points throughout the course of emergency care. Four hours is too long when critical injuries need to be addressed."
The TSTC/regional hospital ED collaboration utilized expertise from a local, trusted trauma center medical director to review the findings. As a result, strong recommendations and opportunities for improvement will be shared with all EDs throughout the region. Improvements such as making decisions to initiate trauma care more quickly, creating more efficient processes for x-rays, CAT scans and results analysis, and encouraging ED care providers to pursue additional, ongoing trauma education were among the recommended best practices.
The TSTC's Tristate Trauma Registry collects trauma data from hospitals within the Tristate region (OH & IN) for use in performance improvement. The data from the registry is reviewed on a quarterly basis and shared via an annual report and individual hospital reports. The TSTC has no authority to create or enforce rules, guidelines, or best practices based on its findings, but it does analyze the data and makes recommendations to hospitals based on subject matter expertise.
The TSTC was formed to continuously improve care of trauma patients region-wide and to make an impact in the community through education and awareness associated with trauma medicine in the Tristate area of Ohio, Kentucky, and Indiana. Convened and staffed by The Health Collaborative since 2007, this group of multidisciplinary agencies and organizations collaborate to serve the community by improving patient outcomes.
In addition to data, the TSTC provides a forum for independent health care facilities and systems, emergency medical services, and community partners to come together to improve the care of injured patients, and also coordinates and promotes vital professional trauma education opportunities to physicians and nurses.
"Presenting our member hospitals with recommendations for process improvements can ensure better trauma outcomes, and help both patients and emergency care providers feel more effective and satisfied with their experience," says Francis.
Important to note is that not all hospitals with an emergency department are trauma centers, although they do treat trauma patients. Trauma centers in our region are verified by the American College of Surgeons, meaning they meet a stringent set of requirements to provide the best trauma care possible. There are five trauma centers, both adult and pediatric, that service the Tristate. Facilities without trauma capabilities strive to get their patient to a trauma center as soon as possible (the standard is within four hours of initial treatment), to help increase that patient's probability of survival or best possible outcome.
A more efficient system for transfer of care can also mean a greater potential for cost savings: when patients are transferred to trauma care more quickly and receiving less diagnostic testing in the ED, duplication of those tests is less likely to occur once the patient has been transferred to trauma care. Plus, reducing duplication of radiographic imaging has the added benefit of limiting the risks associated with radiation exposure for patients and technicians.
The findings of this study will allow hospitals to identify and address areas where ED process improvements might be made in order to prioritize and react to them appropriately, thereby increasing staff effectiveness and job satisfaction, and enhancing overall patient experience. It's one more way the Tristate Trauma Coalition, its Regional Registry, and The Health Collaborative are working together to make the healthcare Triple Aim of healthier people, better care, and lower cost a reality for all in the Greater Cincinnati/Northern Kentucky region.
The Health Collaborative offers Advanced Trauma Life Support (ATLS) courses for providers and Trauma Nursing Core Courses (TNCC) for nurses, clinical educators, and emergency department staff nurses. Details and registration information are available on our website.