Questions?
For more information, contact Lisa Sladeck, Office Manager and Event Administrator, at 513.618.3630 or lsladeck@healthcollab.org.
Our Keynote: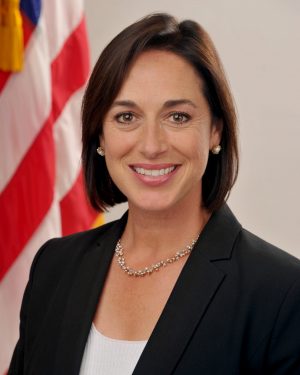 Karen DeSalvo, MD, MPH, MSc
Karen DeSalvo, MD, MPH, MSc has dedicated her career to improving the health of all people, with a particular focus on vulnerable populations, through direct patient care, medical education, policy & administrative roles, research, and public service. She most recently served as Acting Assistant Secretary for Health at the U.S. Department of Health and Human Services (HHS), as well as the National Coordinator for Health Information Technology. Click here for more information about Dr. DeSalvo.
Thank you to our 2017 Sponsors
Interested in becoming a sponsor for our event? Please click here to inquire and a member of our sales team will be in touch soon. 
The 2017 Inspire | Healthcare Awards
Award categories reflect The Health Collaborative's pillars of work: the Gen-H Award (Collective Impact), the Richard M. Smith Leadership in Quality Improvement Award (Program Management), and the Informatics Solutions Award (Professional Services). Award finalists are recognized at a Finalist Breakfast on September 19. Winners are then announced from the competitive pool of finalists at the November 1 Inspire | Healthcare event. Winners are also featured in Cincinnati Magazine's "Top Doctors" issue, hitting newsstands in December.
The award nomination deadline has now passed. Check back soon for a list of finalists. Thank you to our nominators, and good luck to all of our 2017 nominees!
We're proud to collaborate with our community partner, Hoxworth Blood Center, to present their annual Hoxworth Awards: Award of Distinction, Most Improved Award, and Blood Drive Coordinator of the Year Award. Each hospital who participates in the blood drive program is eligible.