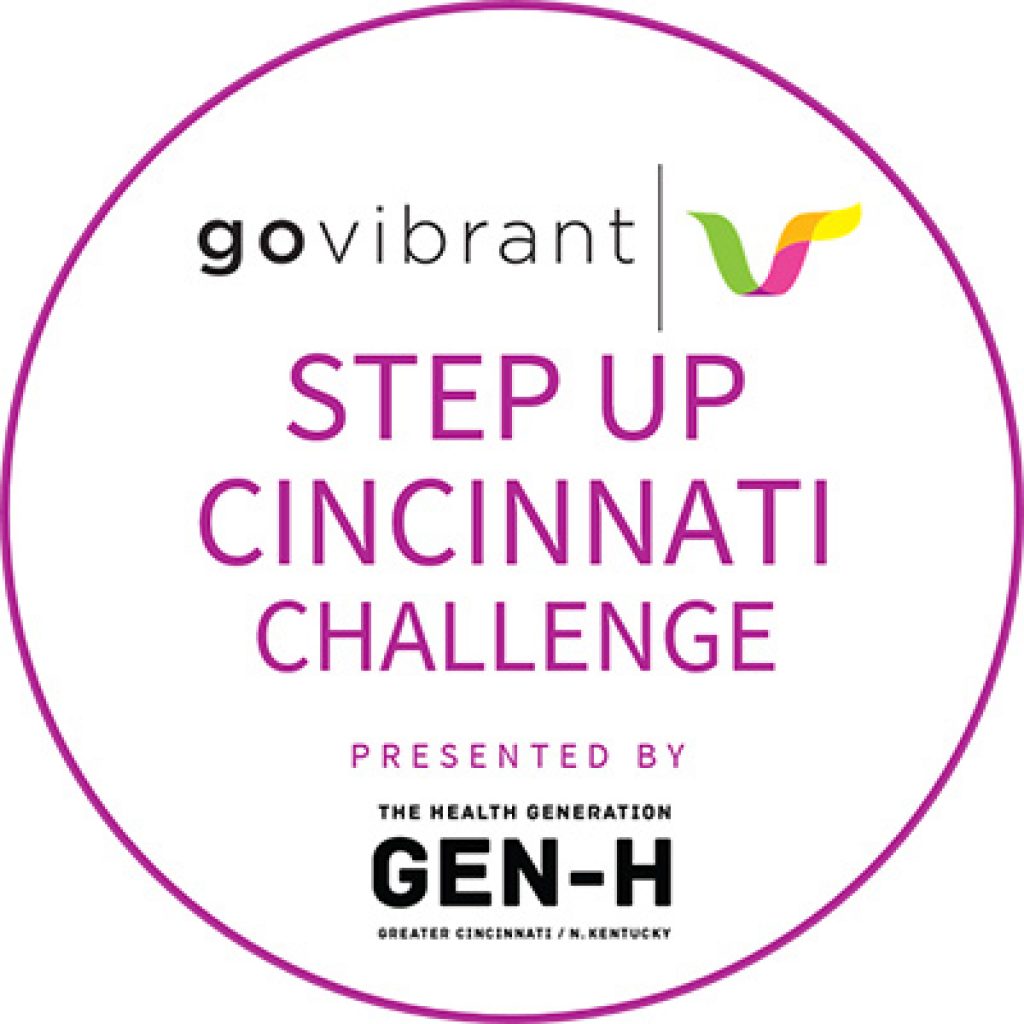 The 2018 Challenge Kicked Off March 21
We gathered in The Health Collaborative's "C-Lounge" reception area last week along with representatives from participating Step Up companies, go Vibrant, and the United Way of Greater Cincinnati. Together we broke bread and raised a toast to mark the start of the region's unique employee wellness challenge.
The go Vibrant Step Up Cincinnati Challenge, presented by Gen-H, is an opportunity for our region's employer community to "step up" their United Way Campaign dollars with an entry fee to the walking challenge. Participating employees track and log their steps for the entire month of April via a custom-built app, with a goal of logging the highest average number of steps per employee. Winning companies in two categories (those with more than 1,000 employees and those with fewer) sweep the pot and add the total to their company's regular United Way Campaign contribution. The money then gets routed back to support Gen-H population health improvement efforts at The Health Collaborative.
See the gallery below for photos of the kickoff reception and screenshots of the forthcoming app (available this week for Apple and Android operating systems). Visit http://www.govibrant.org/stepup/ to register, and watch for the app announcement coming very soon!