MEDIA CONTACT:
Shannan Schmitt
Director of Communications
(513) 307-0328
Release Date: December 7, 2016
The Health Collaborative Announces New Board Members, Officers for 2017
CINCINNATI – Shortly after the Cincinnati Business Courier chose The Health Collaborative's 2016 Board of Directors for its Board Excellence award, The Health Collaborative has announced the newest member of its Board of Directors for 2017: Earl Walz, President of the Independent Physicians Collaborative and CEO of The Urology Group. Also of note are newly-elected board officers for 2017: Garren Colvin (Chair), President and CEO of St. Elizabeth Healthcare, and Kurt Lewis (Secretary), CEO for Ohio and Northern Kentucky at UnitedHealthcare.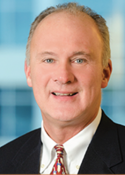 Earl Walz brings decades of operational experience in both the business and clinical aspects of healthcare to The Health Collaborative board. Prior to being appointed CEO he served as Chief Operating Officer for The Urology Group. A Certified Medical Practice Executive, Earl sits on several corporate and government medical advisory boards and is a co-founder of the Large Urology Group Practice Association. Before joining The Urology Group, Earl was Chief Operating Officer of the Urology Specialists, a practice of six physicians. Earlier he served as Chief Administrative Consultant at the Northern Kentucky Multi Specialty Practice, with 52 physicians, and as Chief Operating Officer of the Hoxworth Blood Center, in Cincinnati.
Garren Colvin is stepping into the role of Board Chair formerly filled by Rob Reifsnyder, President and CEO of the United Way of Greater Cincinnati. With more than 30 years of experience in the healthcare industry, Mr. Colvin joined St. Elizabeth Healthcare in May 1983 as a co-op student while in school at Thomas More College. He left St. Elizabeth in 1999 to serve as Corporate Controller for Tri-Health before returning to St. Elizabeth Healthcare one year later in 2000 to take on the role of Vice President of Finance. Mr. Colvin was instrumental in the merger of the former St. Luke Hospitals and St. Elizabeth Medical Center, and also provided key expertise during the consolidation of Patient First and Summit Medical Groups into St. Elizabeth Physicians. Most recently, he played an integral part in Comprehensive Cardiology joining St. Elizabeth Physicians.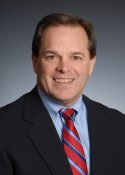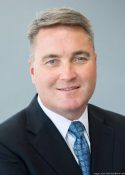 Board Secretary Kurt Lewis is responsible for UnitedHealthcare's Ohio and Northern Kentucky market, covering more than 450,000 lives through products sold within the individual, small business, key accounts, and national accounts segments under the UnitedHealthcare and UMR names. Kurt is a life-long resident of Ohio and graduate of the Ohio State University. He started his career 25 years ago with Prudential Healthcare in Columbus and has been with UnitedHealthcare for 18 years, moving with the company in 2006 to the Cincinnati area.
As 2016 winner of the Board Excellence award, the board of The Health Collaborative has brought a great deal of credibility and neutrality to the organization. With many stakeholder perspectives and agendas in play, not to mention funding and grant support at stake, it is important for The Health Collaborative to remain as neutral and unbiased as possible. No other region in the country has been as successful at bringing together such a diverse group of stakeholders around health and healthcare, or with such an impressive track record of success. Regional work in quality improvement, data transparency, health information exchange, payment reform, stakeholder convening/collective impact, disaster & emergency preparedness, consumer engagement, business intelligence, and much more, is routinely praised by other regions and systems across the country as a model for innovation.
-###-
About the Health Collaborative:
The Health Collaborative is a non-profit organization that strives to positively impact health status, experience, outcomes, and affordability by fostering a connected system of healthcare and community health through innovation, integration, and informatics in the greater Cincinnati region. For more information about the Health Collaborative, visit
www.healthcollab.org.