[vc_row][vc_column][vc_column_text]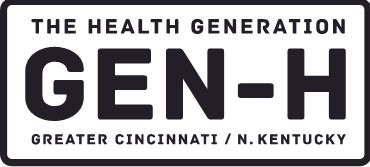 ---
The Health Collaborative is serving as the backbone organization for a community health improvement agenda using the collective impact model for social change. Over the last two years, more than 100 community leaders have participated in strategy sessions to identify a small number of priorities that have the power to deliver better health, better care, and smarter health spending.
"We could not deny the fact that our behaviors are contributing to our poor health," says Laura Randall, Senior Vice President of External Affairs and the director of the Gen-H project. Randall cites the region's poor performance on measures such as healthy eating, active living, smoking, and the corresponding high rates of hypertension, diabetes, obesity, and lung disease.
Gen-H has three focus areas: improving health behaviors; aligning clinical care and community resources to support the prevention and management of chronic disease; and leveraging payment strategies to reward high value care.
There are three primary goals for Gen-H. The first is that 70% of the region will report excellent or very good health by 2020. The second is that 95% will report a regular and appropriate source of care. The third is that our region will rank in the most favorable quartile in the nation related to healthcare cost. Randall noted that health has special challenges related to social determinants such as income and race, so in meeting those goals, there is an additional target to reduce disparities by 50%.
"Gen-H is all of us," she says, "working to make the healthy choice the easy choice for everyone, everywhere."
For more about the Gen-H community health improvement agenda, please visit genh.healthcollab.org.[/vc_column_text][/vc_column][/vc_row]