Every industry goes through periods of growth, swings, upsurges, and downturns in their workforce. A recent study by The Health Collaborative has shown Cincinnati's healthcare sector is experiencing a steady, moderate growth in the Greater Cincinnati region.
The Greater Cincinnati Annual Healthcare Workforce Report unveiled four key findings:
Average retirement age of medical professionals has remained steadfast at 64 years old
Surgical Assistants and Certified Medical Assistants have the two highest job vacancy rates
A higher number of Registered Nurses are under the age of 40 than at any point since 2007
The overall vacancy rate of 4.9 percent for full-time health care positions rose slightly from 4.2 percent in 2014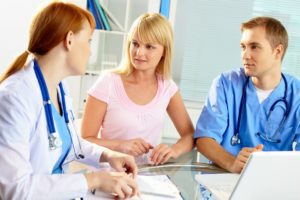 These findings not only share key market information about what is taking place in our Cincinnati community, but also allow members the opportunity to address current needs and to think about the future.
Health systems are continuing to experience some moderate job growth in our market, but growth is not as high as it was from 2011 to 2012 when the economy accelerated its rebound from the recession," said Jason Bubenhofer, Manager of Business Intelligence at The Health Collaborative. "However, certain positions and sectors are starting to see some increased demand within the last year."
In 2015, the overall organizational retirement rate reported at 1.1 percent, matching the same report from 2014, and making it now the fourth consecutive year that the annual retirement rate has been greater than one percent since 2009, when The Health Collaborative began tracking the data. All organization positions, as well as registered nurses, have held a consistent average retirement age at 64 years old. Retirements have been slowly increasing during the last several years as baby boomers are beginning to exit the workforce, but our local nursing schools have done an excellent job supplying the market with highly trained nurses under 40 years old to step in and fill these roles.
[blockquote]
These findings not only share key market information about what is taking place in our Cincinnati community, but also allow members the opportunity to address current needs and to think about the future.
[/mk_blockquote]
Also according to the survey, there are several "hot jobs." Certified Medical Assistants at physician practice locations and Certified Surgical Technicians at hospital locations had the two highest vacancy rates of all positions measured at 11.7 percent and 11.3 percent, respectively.  This shows a continued increase in vacancy rates of these positions over 2014, from 10 percent and 9 percent, in 2014 respectively. This is key information for recruiters as they are able to easily compare the needs of their health system against the needs of the community market.
The survey captured a total of 44,642 employees (39,481 full-time equivalent positions) across regional hospitals, physician practices, and other health care organization positions.  Positions captured in the survey represent a wide variety of departments within health care organizations, including: home health, laboratory, health information, nursing, patient care, pharmacy, radiology, therapy, physician practice, as well as administrative support, food service, and maintenance. Physicians were not included in the survey.
This year, the Greater Cincinnati Healthcare Workforce Report surveyed regional hospitals to identify key workforce data such as employee vacancy rates, retirement rates and age distributions for 34 key hospital positions and eight key positions within physician practices. This study by The Health Collaborative was designed to help hospitals, physician practices, healthcare leaders and recruiters to better address the personnel needs of hospitals and other healthcare providers. The report contains valuable community market information that is not available from any other source.
Data were voluntarily submitted to The Health Collaborative by participating hospitals and hospital systems and included vacancy data and workforce age data effective December 31, 2015. Retirement data are effective for the full time period from January 1, 2015 through December 31, 2015. Thank you to all who participated.