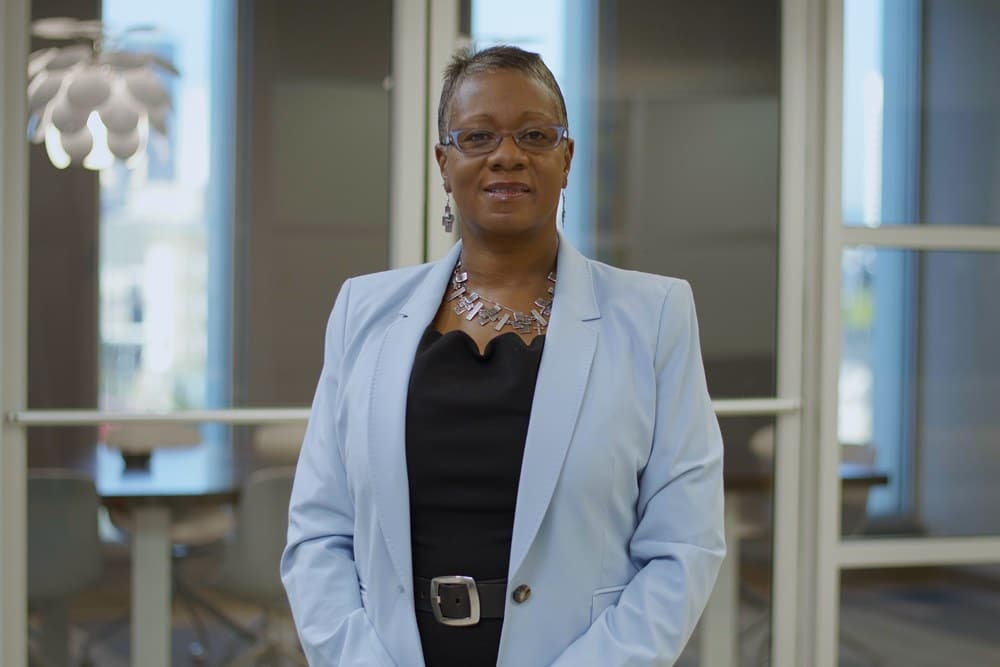 Each year, The Health Collaborative recognizes the healthcare heroes in our community at the Inspire | Healthcare Gala and Awards Celebration. This year's sold-out event is being held on November 8 at The Center downtown. Award categories include Diversity and Inclusion, Gen-H (population health), Informatics Solutions (health information technology), and Leadership in Quality Improvement.
The Gen-H Award recognizes an individual, team, or organization that has demonstrated progress on the Gen-H goals of making Greater Cincinnati and Northern Kentucky a healthier, more vibrant community by addressing the health-related social needs affecting our community. 
A few years ago, residents living near Taft Elementary in Mt. Auburn had a problem. They knew that they didn't have many safe spaces to exercise in their neighborhood, even just to go for a walk around the block. How could they encourage young people to get outside and get some fresh air when the adults didn't feel safe themselves?
It often takes a community working together to make positive changes happen, and sometimes it takes some type of catalyst to inspire and empower its residents to take action and bring the community forward. The Center for Closing the Health Gap is just such a catalyst for change among some of our region's most vulnerable and unhealthy populations. Named finalists for the 2018 Inspire Gen-H Award, the Health Gap team is leading the effort to eliminate racial and ethnic health disparities in Greater Cincinnati through education, community outreach, and advocacy.
Small Changes that Produce Big Results
With support from the Health Gap, Mt. Auburn residents worked together to create a walking track at Taft Elementary that is open to all. The success of the project not only ensures a safe environment for physical activity in their neighborhood, but it also increased confidence within the community to create change in their own neighborhood and is allowing people to take control of their own health outcomes.
This is how the Health Gap's mission of reducing racial and ethnic health disparities in Cincinnati is fulfilled: by connecting people with resources and building trust so that the community can begin to create their own changes. Their approach is to engage and empower African-Americans, Hispanics/Latinos, and Appalachians to live healthier lives by developing solutions through Community Based Participatory Research (CBPR).
The grassroots mobilization model works with people in their environment to build a culture of health and provides support to overcome various obstacles – whether mental, physical, emotional, or knowledge gaps – to improve physical health and overall self-efficacy of the greater Cincinnati community.
Renee Mahaffey Harris, Chief Operating Officer, believes this model has the greatest opportunity for impact because, "We strive to meet people where they are and involve them in the development of their health solutions. This health lifestyle intervention recruits community health champions to establish a sustainable culture of health one block at a time."
An Opportunity for Impact
A variety of programs and strategies ladder up to this successful grassroots approach. One signature program, the Do Right! Block-by-Block Campaign model in Mount Auburn, is designed to improve diet and physical activity levels through instruction, experience, and observation opportunities, as well as empower residents to advocate for change in their physical environment that will support healthy behaviors.
"We strive to meet people where they are and involve them in the development of their health solutions."
Renee Mahaffey Harris
Started in 2013, the five-year program is starting its fourth cohort in 2018. Through neighborhood-wide activities, over 1,000 Mt. Auburn residents are impacted annually by the intervention and the Block-by-Block initiative is looking to expand to other Cincinnati neighborhoods.
Partners include UC Health, UC College of Medicine, UC Neihoff Studio, The Christ Hospital Network, Interact for Health, TriHealth, and the City of Cincinnati. The Health Gap connects residents directly to these health organizations as well as social service and community organizations, which aids in reducing the socioeconomic barriers that prevent residents from receiving proper care such as income, access to health insurance, and knowing how to navigate the healthcare system. Hospitals provide health screenings for participants and aid the Health Gap in monitoring their progress. Intervention participants have reported improvement in A1C numbers, weight loss, higher motivation to eat healthy and exercise, and a greater sense of connection.
For more about the Center for Closing the Health Gap and the many ways it helps vulnerable populations realize that they have the tools, knowledge, and people that they need to overcome health barriers, please visit https://closingthehealthgap.org/about/.
Just like the walking track created by the residents of Mt. Auburn and Taft Elementary, they're helping pave the way for healthier lifestyles and a healthier community.