By Amy Crowley
The TriHealth 2020 Commitment to Diversity initiative is being celebrated as a finalist for the 2018 Inspire Diversity and Inclusion Award.
Each year, The Health Collaborative recognizes the healthcare heroes in our community at the Inspire | Healthcare Gala and Awards Celebration. This year's sold-out event is being held on November 8 at The Center downtown.
Award categories have included Gen-H (population health), Informatics Solutions (health information technology), and Leadership in Quality Improvement. NEW this year is the Diversity and Inclusion Award category, which acknowledges an individual or organization-level commitment to inclusiveness and advocacy for under-represented and minority populations – and for people of diverse cultures, backgrounds, and experiences – in its overall policies, practices, and partnerships. 
One of TriHealth's core value statements focuses on valuing differences. Specifically, nurturing an environment that values diversity, recognizes differences, encourages personal growth and enhances the self-worth of each individual.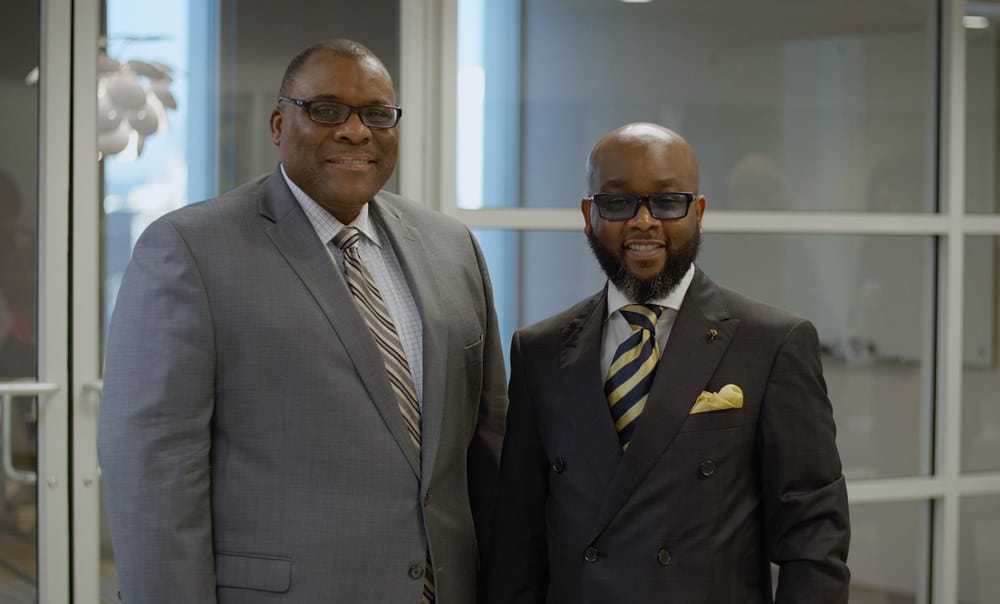 Ken Macon, Strategic Sourcing Director, and Jamahal C. Boyd, Sr., Director of Diversity, Inclusion and Language Services; TriHealth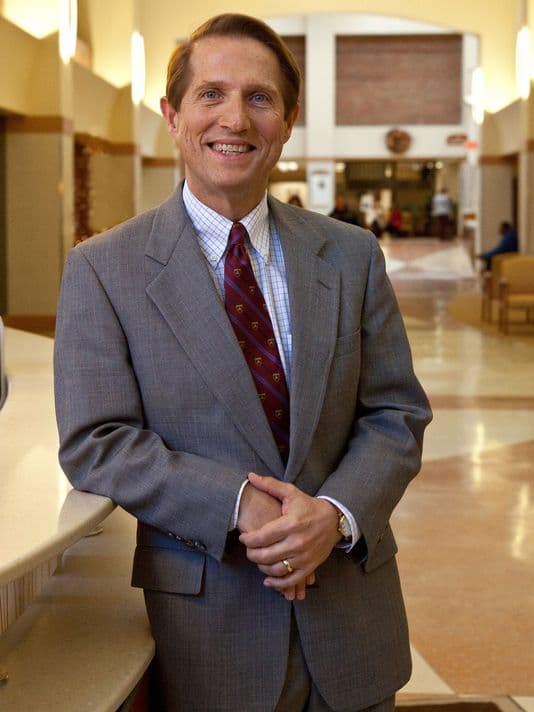 Mark C. Clement, President and CEO
Beyond Race and Gender
Internally, this thinking is fostered way beyond race and gender and incorporates a variety of characteristics — whether visible or not — that distinguishes one person from another. These characteristics might include differences in age, culture, religious beliefs, sexual orientation, gender, gender identity, race, physical abilities and more.
This mindset that is encouraged across all departments within the hospital system is championed by Mark C. Clement, TriHealth's president and CEO, who has used his voice and position to speak openly about how important these types of initiatives are — not just for TriHealth and its patients and employees, but for the entire community.
"Diversity is all around us. It impacts us daily, personally and professionally. We must be aware of the opportunities that diversity brings. At TriHealth, we believe that effective diversity management is key to providing quality care to our patients as well as providing a respectful and inclusive work environment," said Clement. "We believe that by embracing diversity, we can create a more positive, professional environment, provide an enhanced and enriched work experience for our team members and physicians, and promote continuous improvement to providing excellent and compassionate care."
An Important Step Forward
Clement's words of wisdom go beyond TriHealth walls as well. In Spring 2017, leaders from TriHealth joined other local leaders at the South Central Ohio Healthcare Supplier Diversity Symposium to discuss how to increase diversity and economic benefits in the local healthcare supply chain. In remarks that day, TriHealth recognized that the commitment of health systems in the region to increase diverse supplier relationships has resulted in significant gains. In fact, since 2010, contracts with minority partners increased by $80-$90 million annually.
While that represents an important step forward, Clement consistently reinforces that more needs to be done—including hiring more physicians, board members and staff that bring diverse experiences, opinions and expertise to TriHealth. He and his executive team believes that in order to serve the larger community, the team must mirror the rich diversity found within Greater Cincinnati communities.
To accomplish this, TriHealth's bold diversity goals over the next several years include increasing representation in many areas, including:
Board members from two of 12 in 2017 to three of 12 in 2020
Executive leadership from one of 16 in 2017 to three of 16 in 2020
Directors and vice presidents from 14 in 2017 to 24 in 2020
Physicians from 175 in 2017 to 208 in 2020
Business spend from $12.5M in 2017 to $20M in 2020
By sharing these goals publicly, TriHealth hopes that it not only communicates a level of transparency but helps keep the issue of workforce and supplier diversity at the forefront of the healthcare industry and encourages all healthcare systems to be more deliberate about promoting diversity across its organizations.
"TriHealth is comprised of unique individuals who are inspired to create a culture of diverse talents and perspectives that will enable each individual to contribute fully in the pursuit of TriHealth's mission and vision," said Clement. "By developing a diverse workforce, we will increase our talent pool, reinforce our mission, and strengthen TriHealth in ways that will maximize our performance and competitive advantage to the patients and communities we serve."
Through these efforts and more, TriHealth's 2020 Commitment to Diversity is an important commitment in our community and is shining a light on diversity in healthcare. The Health Collaborative is proud to honor TriHealth as a nominee for the 2018 Inspire Healthcare Award in Diversity and Inclusion.