Children are innately curious, and inspiring a love of healthcare and science should start early too.
As part of our commitment to building a more diverse healthcare workforce, The Health Collaborative (THC) is partnering with Adopt A Class (AAC) to encourage more participation from the healthcare community.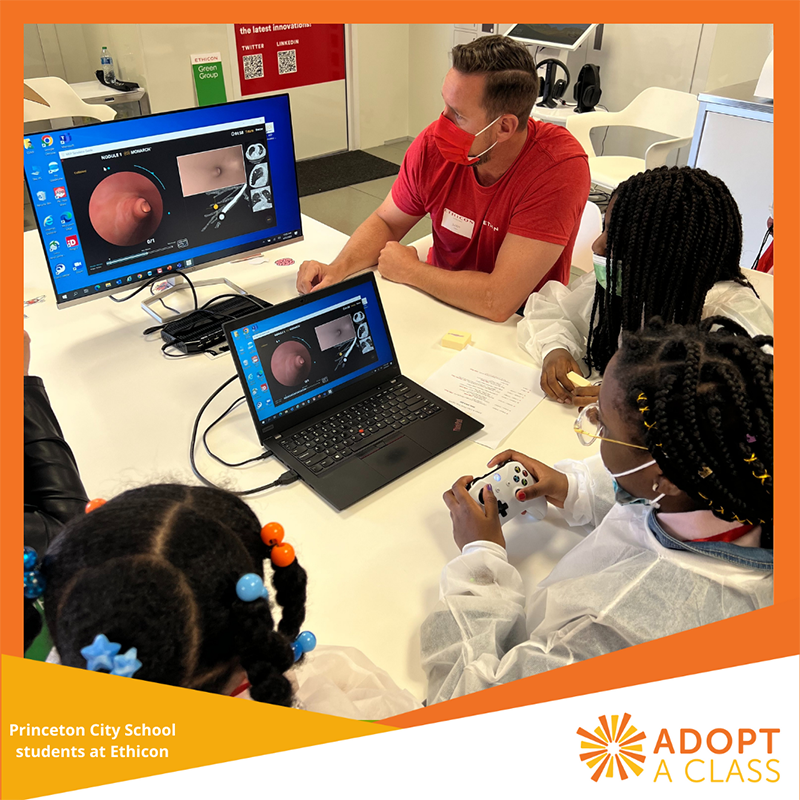 "Our goal at Adopt A Class is to expose students in Greater Cincinnati and Northern Kentucky to a breadth of life and career experiences through our unique group mentoring model," says AAC CEO Sonya Fultz. "Not only do the students involved gain access to caring adults and career readiness experiences, but our mentor teams have the opportunity to give back to their communities in a direct and meaningful way."
The time commitment for volunteers is as little as one hour each month. Volunteer mentors engage with students through monthly visits and educational activities to help them prepare for career opportunities. Currently, the program is in special need of participation from healthcare systems to pair with students who may have a passion for science and healthcare.
"The more kids are exposed to healthcare careers, the greater our chances of building a strong, diverse workforce for generations to come," stated Hope Arthur, THC Director, Workforce Innovation.
Programs like Workforce Innovation help young people find their future in the healthcare industry through pipeline initiatives centered on students, including career exposure in the early stages of the education continuum, like Adopt A Class.
Since 2003, Adopt A Class has connected businesses and civic groups with pre-K through 8th grade students in underserved schools. As part of the collaboration, Workforce Innovation is supporting the curriculum development for science and healthcare activity guides.
Find out how to get involved with Adopt A Class at https://aacmentors.org/ or email us directly at info@aacmentors.org.
To learn more about how THC is building the next generation of healthcare professionals, visit workforce.healthcollab.org.