MEDIA CONTACT:
Christa Hyson, MPH
Senior Manager, External Relations
(513) 247-5254
FOR IMMEDIATE RELEASE
Announcing the 2019 Inspire | Healthcare Champion: Dolores J. Lindsay
Dolores J. Lindsay, MPA, Founder, President and CEO of The HealthCare Connection is being honored with The Health Collaborative's 2019 Inspire | Healthcare Champion Award
CINCINNATI – Dolores Lindsay, Founder, President and CEO of The HealthCare Connection, is this year's recipient of The Inspire | Healthcare Champion Award, presented by The Health Collaborative. The Inspire | Healthcare Champion Award is awarded to an organization or individual who has demonstrated collaboration, engagement and innovation toward the mission of improving health and healthcare. Further, they've INSPIRED others to do the same.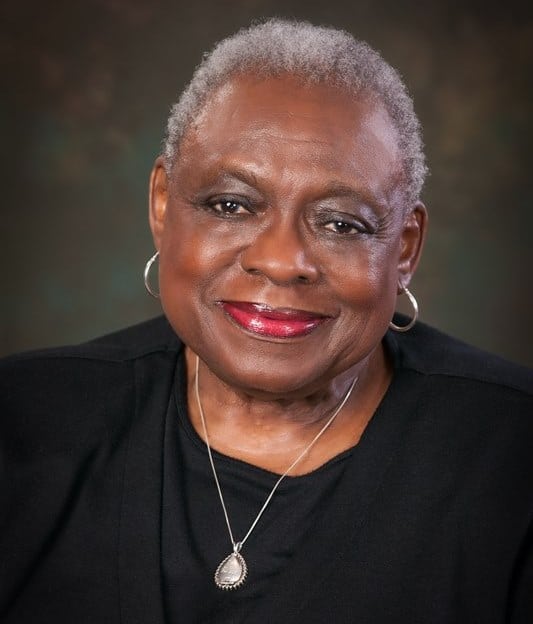 Image credit: © 2016 Vickie Daniels
Studio 66 LLC
The award will be presented at The Health Collaborative's annual Inspire | Healthcare Celebration and Awards Ceremony, where The Health Collaborative recognizes health care heroes in the greater Cincinnati community. This year's event is being held on November 6, at the Hilton Netherland Plaza in the Hall of Mirrors.
The HealthCare Connection got its start when funding opportunities opened up under President Lyndon Johnson's War on Poverty and with the Economic Opportunity Act of 1964 which established the use of community health centers. With these developments, a group of Lincoln Heights residents joined together to identify health needs in their own community. They found that key health barriers were access to, and affordability of, primary health care services.
In 1967, the Lincoln Heights Health Center began serving patients in a four-bedroom apartment house. Led by a handful of volunteer nurses, physicians and other helpers, with Dolores Lindsay at the forefront, it was the first federally funded community health care center in Ohio.  
Today, The HealthCare Connection cares for more than 17,000 patients annually at neighborhood health centers in Lincoln Heights, Mt. Healthy and Forest Park, as well as two school-based health centers, and two co-located behavioral health centers. It serves as a primary care safety net by providing quality, culturally sensitive and accessible primary health and dental care services to the medically underserved, underinsured and uninsured in northern Hamilton County and surrounding areas.
Lindsay has served as President and CEO of The HealthCare Connection since the opening of that first center, and is one of the longest-serving community health center CEOs in the country. Lindsay, staff and a board of trustees have kept The HealthCare Connection's doors open for 52 years without interruption.
"I am honored and humbled to receive this recognition," says Lindsay. "It is to the credit of our staff, board and supporters that we've been able to provide affordable, accessible and high-quality care to our community. We look forward to continuing to meet these needs in the years to come."
"Under Mrs. Lindsay's leadership, The HealthCare Connection has grown to provide thousands of people in northern Hamilton County with much-needed primary care services," says Denise Hayes, Board Chair of The HealthCare Connection. "This recognition is well deserved."
Lindsay holds a Bachelors of Science degree in health administration from the University of Cincinnati, a master's of public administration from the University of Southern California, and a Honorary Ph.D. in Public Service from Chatfield College. She has mentored countless healthcare professionals across all levels of care to ensure quality services.
An active resident of Lincoln Heights, and community champion of the uninsured in greater Cincinnati, Lindsay invests time in local organizations, including the Cincinnati Health Network and the Health Planning and Resource Development Association of Central Ohio River Valley. Lindsay and The HealthCare Connection founded The Ohio National Associations of Community Health Centers.
The HealthCare Connection partners with the UC College of Medicine, UC College of Nursing and UC Health, and collaborates with local organizations such as Princeton City Schools, Greater Cincinnati Behavioral Health, Hamilton County Head Start and Crossroad Health Center. Nationally, The HealthCare Connection has received awards for patient care from the National Committee for Quality Assurance and the U.S. Department for Health and Human Services.
Learn more about Inspire | Healthcare Celebration and Awards Ceremony, visit https://healthcollab.org/inspire.
-###-
About Inspire | Healthcare:
Inspire | Healthcare is the Greater Cincinnati and Northern Kentucky region's premier annual healthcare event and awards celebration. The awards seek to recognize innovations by individuals, teams, and/or organizations in the areas of informatics, quality improvement, population health, and diversity & inclusion. Other awards given annually include the Inspire Champion Award and the Hoxworth Blood Drive Awards. For more information about Inspire | Healthcare, visit healthcollab.org/inspire.
About The Health Collaborative:
The Health Collaborative is a non-profit organization that leads data-driven improvements that result in healthier people, better care and lower costs. For more information about The Health Collaborative, visit healthcollab.org.