MEDIA CONTACT:
Christa Hyson, MPH
Senior Manager, External Relations
(513) 247-5254
FOR IMMEDIATE RELEASE
CINCINNATI – Tammy Weidinger, President & CEO of Northern Kentucky's nonprofit Brighton Center, has recently been elected to The Health Collaborative (THC) Board of Directors. Ms. Weidinger will serve in a Community/Consumer stakeholder capacity for a two-year term ending in December of 2020.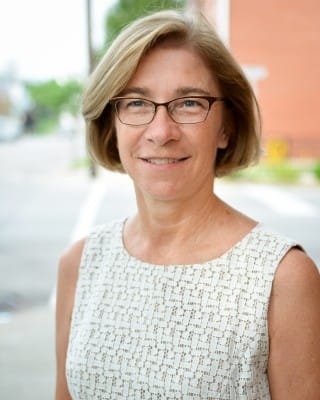 Weidinger serves as President & CEO of Brighton Center, Inc., a comprehensive community-based non-profit based in Northern Kentucky with an annual budget of $11M. Brighton Center's mission is to create opportunities for individuals and families to reach self-sufficiency through family support services, education, employment, and leadership.
Ms. Weidinger's 37-year history at Brighton Center began with front line work with individuals & families and led to her current position. She oversees agency policy implementation, strategic planning, Board development, budget preparation, evaluation, and program development, all with a focus on fulfilling Brighton Center's commitment to the community.
She also represents the organization and advocates for the customers of Brighton Center on a variety of community Boards, committees, and task forces. Ms. Weidinger holds an MSW from the University of Kentucky.
"Brighton Center and The Health Collaborative have more similarities than differences in our respective missions to increase opportunities for individuals and families to improve their health and well-being," Weidinger shared. "Serving on the THC Board seemed like a natural fit for me. At the most basic level, good health and healthcare provide a solid foundation for people to thrive in all other aspects of life. I am enthusiastic about working with the Board to find common solutions toward strengthening that foundation for all in Greater Cincinnati and Northern Kentucky."
As a nonprofit organization based in Greater Cincinnati, The Health Collaborative has positioned itself as a progressive national leader in health and healthcare transformation. The unique composition of its Board of Directors has even been lauded for its diversity and efficacy: it was honored by the Cincinnati Business Courier in 2016 with an Outstanding Board Excellence award, recognizing exemplary dedication and performance.
Craig Brammer, Chief Executive Officer of both The Health Collaborative and the Network for Regional Healthcare Improvement, is enthusiastic about the addition of Ms. Weidinger's strong leadership and community services perspective to the Board.
"We are incredibly fortunate to have Tammy joining the THC family, and helping to represent the Northern Kentucky community," he shared. "Her depth of experience around social needs and service delivery will greatly add to the diverse perspectives represented on the Board, with a particular focus on our emerging work addressing the social determinants of health. Having an accomplished and experienced Board brings both value and energy to our members and partners to expand their capacity for continuous improvements."
-###-
About The Health Collaborative:
The Health Collaborative is a non-profit organization that leads data-driven improvements resulting in healthier people, better care and lower costs. For more information about The Health Collaborative, visit healthcollab.org.