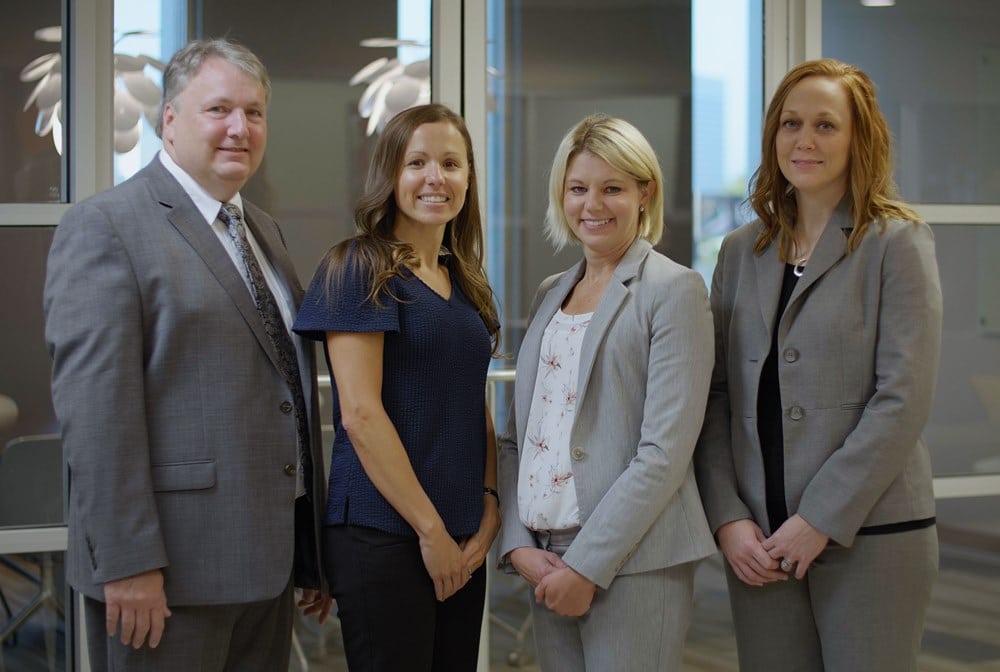 by Shannan Schmitt
UC Health is being celebrated as a finalist for the 2018 Informatics Solutions Award
Each year, The Health Collaborative recognizes the healthcare heroes in our community at the Inspire | Healthcare Gala and Awards Celebration. This year's sold-out event is being held on November 8 at The Center downtown. Award categories include Diversity and Inclusion, Gen-H (population health), Informatics Solutions (health information technology), and Leadership in Quality Improvement. The Informatics Solutions Award acknowledges the individual, team or organization streamlining processes and improving care through the innovative use of health information technology. 
A few months ago, a legally blind patient was dependent upon her neighbors for help managing critical tasks related to monitoring her health. Unable to see the readings on her glucose and blood pressure monitors, she was at risk for serious health complications without ongoing assistance from others, which often proved difficult to sustain.
Assessments completed by care managers at UC Health changed the story for this patient, as well as countless others. Workflow tools built into the Epic electronic health record flagged the dangerous situation for the patient's UC care manager. Collaborating with a nurse practitioner, a medical supply company, and a case manager from the patient's insurance company, the UC care manager removed coverage barriers to secure a verbal blood glucose meter and blood pressure cuff — a simple fix that changed this patient's life.
"We didn't have an algorithm in place before to pull out those specific care gaps for patients," says Ashley Jackson, IT Systems Analyst with UC Health's Epic Ambulatory Team. "Now the care managers are able to easily identify care gaps."
A Formula for Better Care
Known as Epic Healthy Planet, UC's technology project was launched to facilitate care management services in the ambulatory setting. Initially part of UC Health's participation in Medicare's Comprehensive Primary Care Plus program (CPC+), it was extended to be made available to all primary care patients within the UC system, regardless of payer source.
"For our patients, the biggest benefit they see and feel is that there's always a point of contact for them who can help them with questions… and who can help them navigate the health system."
Kelly Abeln
First, the new technology identifies within Epic those patients who need a little extra help from a care manager to navigate the healthcare system beyond PCP visits. A referral order was built in, as well, so primary care physicians can easily refer patients for care management, including detailed information about the types of services requested. The referral feature, alone, has delivered an 85 to 95 percent increase in the care management program's patient count.
A risk-stratification scoring system helps care managers assess a patient's potential for challenges such as medication non-compliance or hospital readmission. In identifying the gaps that cause those challenges, the system guides care managers toward interventions that can make a significant impact.
A referral to a dietician, for example, can facilitate diet and exercise changes to lower blood sugar down to the optimal range. Medication reconciliation services may uncover a patient's confusion about when to take medications, so coaching in this area can ensure medication compliance and safety.
Care managers are able to easily manage their patient lists and track their outreach progress via a robust dashboard. In addition, various reporting tools keep the PCPs and the care management team apprised of patients' care plans, risk scores, current interventions and other status details, so the caregivers all stay on the same page.
Improving Patient Outcomes
Advanced reporting capabilities also tell the story of the project's success. The Healthy Planet tools reduced avoidable hospital admissions from 3.8 per 1,000 in October 2017 to 2.52 per 1,000 by March 2018. Potentially avoidable emergency department use during the same time period fell to 109.2 per 1,000 from 124.4 per 1,000.
Outreach efforts delivered meaningful results in preventative care, as well. Between April 2017 and April 2018, the screening mammography rate increased from 74 percent to 81 percent; the cervical cancer screening rate increased from 62 percent to 68 percent; and the number of diabetic patients with HbA1c over 9 percent decreased from 28 percent to 26 percent.
From a clinical perspective, connecting the primary care physicians and care managers has represented an extraordinary leap forward in quality of care.
"Clinically speaking, the greatest accomplishment has been putting together a tool that the care managers can use to communicate with the physician to make sure that we're supporting the patient appropriately," notes Kelly Abeln, Manager of Care Management at UC Health.
"For our patients," Abeln adds, "the biggest benefit they see and that they feel is that there's always a point of contact for them who can help them with questions about their health, disease process, medications, and who can help them navigate the health system here at UC Health or the broader health system in the Cincinnati area."