Dear members and partners,
As we close out April, we're in the thick of addressing this global pandemic head on – and together, we're getting through it.
Thanks to the quick, decisive action of regional leaders our community is experiencing a much smaller patient surge than initially anticipated. While this is great news, we must be vigilant.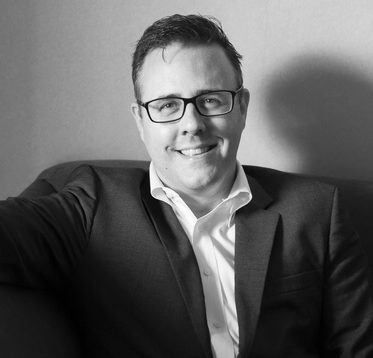 Our focus now shifts to hotspot prevention and containment, or we risk losing the ground gained through early intervention. Congregate care facilities, such as skilled nursing facilities, group homes, or jails, house some of our most vulnerable populations where proper social distancing can be challenging. The Health Collaborative is committed to working with clinical, public health, and congregate care facility leaders to ensure a unified, regional approach to keep all of our fellow citizens safe.
The Health Collaborative has convened nearly 20 work groups, a COVID-19 task force, and a steering committee made up of healthcare leadership to address everything from transportation and triage to vulnerable populations to supply chain, just to name a few. These groups are meeting sometimes daily to ensure our region is prepared. Here are just a few of the things we've accomplished collaboratively in the past month:
Stood up a unified command structure with 16 work groups.
Launched a Disaster Preparedness Portal to better communicate and disseminate information across our 16 work groups, steering committee, and task force made up of nearly 600 members and partners.
Established the Duke Alternate Care site to ensure the region is prepared for a spike in COVID-19 cases.
Established clinical protocols related to hospital-to-hospital transfers, transfer to alternate care sites, and back.
Continue supply chain sourcing for personal protective equipment.
Continue monitoring COVID-19 spread situation in our region and learn quickly from other communities and parts of the country.
Partnering with skilled nursing facilities to facilitate care for our nursing home populations, if patients test positive for COVID-19.
Identifying needs and translation services for our most vulnerable populations.
Established a robust regional analytic dashboard that is reviewed by hospital leaders together at 7 am most mornings.
In addition, we want our community to know that our hospitals are safe places. The news is riddled with disturbing images from other hard-hit areas creating a perception that our hospitals have been ravaged by COVID-19. Luckily that hasn't been the case here in Greater Cincinnati. Thanks to our community efforts to stay at home, we're staying ahead of the curve. We've sent out an open letter from all of the regional CEOs to remind the community that we're facing COVID-19 head on and we're here and ready to care for anyone in our region who needs us. Our healthcare facilities remain safe and open for critical, life-saving care.
Finally, thank you to each and every one of you. Thank you to our front-line workers. Thank you to those working behind the scenes and supporting the front line. Thank you to our regional leadership for guiding us safely through this while being mindful of preserving our economy. And thank you for staying at home. It's working and together we're getting through this. Make sure to check out our thank you video.
Be well,