Exceptional Healthcare, AND Exceptional Health Outcomes 
Update on Gen-H
Our region is fortunate to have exceptional healthcare resources, and our city continues to be recognized in the news as among the "fittest" and "healthiest" citing excellent care quality and access.
Unfortunately, despite our high-performing health sector and top rankings on health and fitness indices, the data shows that our corresponding population health outcomes are not equally exceptional. In fact, the Greater Cincinnati region consistently ranks in the bottom quartile for key measures of well-being.
Gallup ranked the Greater Cincinnati region 152 out of 189 communities across the country based on health-related factors including physical health, financial security, and community safety.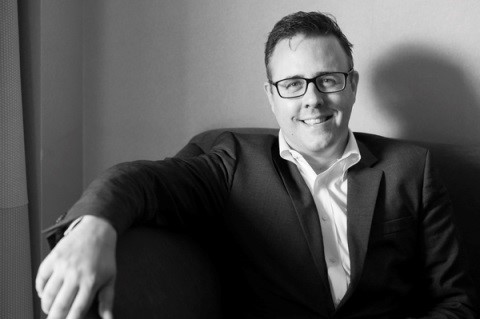 Locally, the 2017 Greater Cincinnati Health Status Survey produced by Interact for Health found that just 5 in 10 adults in the region (49%) reported excellent or very good health.
Greater Cincinnati is in critical condition when it comes to our community's health, and healthcare alone can't fix it.
Eighty percent of what determines health is attributable to factors outside the healthcare we receive from doctors and hospitals. This is partly due to genetics, and partly what we call social determinants of health (SDOH).  These are the social factors that impact health, such as: transportation, utilities, hunger, interpersonal violence, and housing.
Furthermore, treating the whole patient means designing a healthcare system that is more accessible, coordinated, continuous, and comprehensive – a system where value is based on the quality of care provided and providers are rewarded for both efficiency and effectiveness.
Gen-H connects health to healthcare
Launched in 2014 under the leadership of The Health Collaborative and the United Way, Gen-H, or Generation Health, is a community-wide response to the critical and growing health challenges facing Greater Cincinnati.
Gen-H is a long-term, system-change initiative that drives action and impact over the next three years and supports three bold goals:
Address unmet health-related social needs (SDOH)
Gen-H helps regional doctors provide care to our most vulnerable citizens through technology solutions and referral to appropriate social services, creating an interconnected closed-loop system that ensures patients can access the help they need.
Gen-H partners with the Ohio/NKY Comprehensive Primary Care Plus (CPC+) initiative, working to redesign healthcare in 561 practices across the state of Ohio and in Northern Kentucky with a heavy focus on value over volume.
Empower neighborhood health and wellness initiatives
Gen-H is well-positioned to support 10 communities over three years, providing learning collaboratives with the clinical and social data needed to measure their progress or health improvement.
In addition to these three key building blocks, Gen-H seeks to grow the next generation of healthcare leaders by exposing high school students to careers in medicine and allied healthcare fields through the Tap Health program.
Bringing Gen-H to life
Since mid-April our Gen-H outreach team — led by myself; John Prout, retired CEO of TriHealth; Kiana Trabue, Executive Director, Gen-H; Shannan Schmitt, Director, Development and Communications; and Scott Provancher from Ignite Philanthropy — has met with some 40 organizations and individuals to outline our approach to better community health. and work to secure the support needed to get there. We're encouraged by the feedback we've received, reinforcing our belief that we've come up with a compelling solution to connect health to healthcare.
It's a bold vision, requiring our community to step outside traditional health and healthcare silos. Gen-H sources solutions from partners in education, economic development, public safety, transportation, and technology, to challenge traditional approaches to health in pursuit of sustainable strategies. We're confident that the success of our efforts will result in a healthier, more vibrant region where the health outcomes of our people reflect the exceptional healthcare of our community for now, and for generations to come.
This is a community-wide effort and we need your help to bring the vision to life. If you have an interest in getting involved or would like to explore ways to support Gen-H, please let me know. I welcome the opportunity to discuss Gen-H with you and look forward to your feedback.