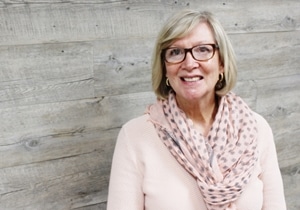 Claudia Allen, General Counsel and Chief Privacy Officer, has retired after more than eight years with The Health Collaborative. Claudia was hired as a HealthBridge employee in early 2010 and was instrumental in the 2015 merger that linked the organization with the Greater Cincinnati Health Council and The Health Collaborative, resulting in the single non-profit entity known today as The Health Collaborative. 
Over the years Claudia has been an invaluable resource to the organization and its staff. Her expertise in HIPAA compliance, employee law & benefits, and healthcare data-sharing has been vital to the long-term success of the organization, and her personal integrity and persistence have had far-reaching benefits to the organization and its staff. Most recently, she worked with our internal tech team to oversee the implementation of new contract management software providing for the better organization of thousands of contracts resulting in a long-overdue electronic management system that is modernized and searchable.
"I have really appreciated the way Claudia has always worked with members and partners to figure out how something could be accomplished, rather than just accept that it couldn't be done," observed Chief Administrative Officer Colleen O'Toole. "I will always be grateful that she insisted upon and led the establishment of a formal contract management system for the Collaborative, which has led to a much more organized, streamlined, and reliable electronic process."
Nicci Weber, Director, HR and Organizational Development, worked closely with Claudia on day-to-day human resources functions, and shared:
"I will miss having Claudia around as a sounding board. I knew that whenever I was struggling with a judgement call or just needed someone to bounce something off of, I could always count on Claudia to be objective, provide sound advice, or just listen when the situation called for that. This held true for professional and personal challenges!"
As an Attorney Of-Counsel with Greater Cincinnati law firm Strauss Troy, with bar admissions in Ohio, Illinois, and the U.S. Tax Court, Claudia provides pro-bono legal services to the Pension Project of Pro-Seniors and as a board member to the Center for Respite Care. She began her legal practice in Chicago as a Bigelow Fellow and lecturer in Law at the Law School of the University of Chicago and a visiting scholar at The American Bar Foundation, followed by an appointment as law clerk to Honorable Harlington Wood, Jr. of the United States Court of Appeals for the Seventh Circuit. Claudia has been named an Ohio Super Lawyer every year since 2004 and is listed in "Who's Who in Cincinnati Law."
Succeeding Claudia in her role as General Counsel and Chief Privacy Officer is Neha Matta JD: nmatta@healthcollab.org. Claudia has been working closely with Neha for more than a year to ensure her smooth transition into the role, and will provide additional consultation as needed.
Join us in wishing Claudia all the best and in thanking her for her service to the Collaborative!