MEDIA CONTACT:
Christa Hyson, MPH
Senior Manager, External Relations
(513) 247-5254                                                                                  
FOR IMMEDIATE RELEASE
Caitlin Clipp, Executive Director of UnitedHealthcare Elected to The Health Collaborative's Board of Directors
CINCINNATI – Caitlin Clipp, Executive Director of UnitedHealthcare, has been elected to The Health Collaborative's (THC) Board of Directors starting on January 1, 2020 and will be serving a term through December 31, 2021.
Ms. Clipp's addition to the award-winning Board of Directors aids THC in its mission to improve health and healthcare in the tristate region. Her experience in building successful teams brings value to THC.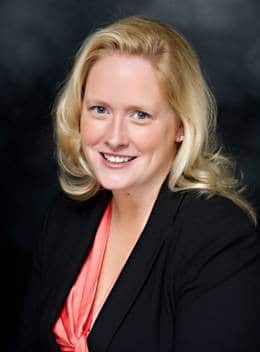 During her more than 15-year tenure at UnitedHealthcare she has served in numerous roles, including: account management, training and development and sales leadership. She recently earned her Healthcare MBA from the University of St. Thomas in Minnesota.
Ms. Clipp currently leads the Central and Southwest Ohio UnitedHealthcare market which includes Northern Kentucky, Greater Cincinnati, and Greater Dayton. She enjoys collaborating with her team to serve the needs of customers in the region by helping improve lives through improving health. 
A native of Michigan, Ms. Clipp moved to Ohio after graduating from University of Michigan and began working as a consultant for Mercer.
Craig Brammer, Chief Executive Officer of THC and the Network for Regional Healthcare Improvement, is enthusiastic about the newest addition to the board. "THC is incredibly fortunate to have Ms. Clipp joining us," he shared. "With a new year brings new strategies and Ms. Clipp will be instrumental in helping bring those to life."
Ms. Clipp currently lives in West Chester, Ohio with her two children, and is an active participant with the American Heart Association as a "Circle of Red" Board Member and STEM Goes Red Chair.
-###-
About The Health Collaborative: The Health Collaborative is a non-profit organization that leads data-driven improvements that result in healthier people, better care and lower costs. For more information about The Health Collaborative, visit healthcollab.org.