Our focus for May hb/suite news is on Customers and Customer Service (click here to read more). 
We met up with Tracye Perkins, Senior Technical Support Analyst, for a quick Q & A. Tracye is one of our customer service specialists and that "voice on the other end of the line" when you call for technical issues.
By Lisa Sladeck, Event Administrator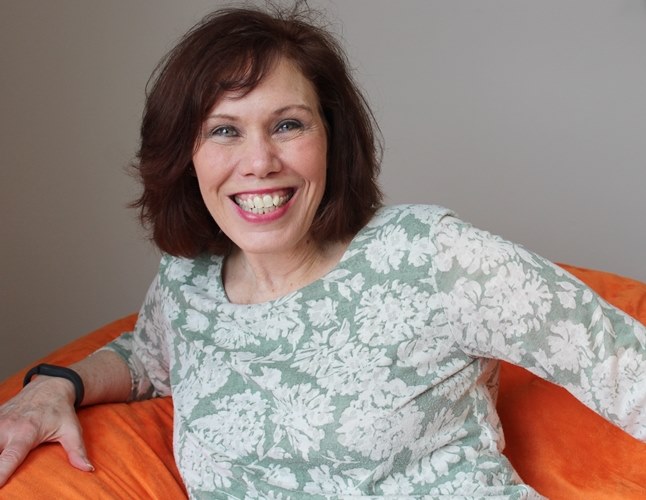 Q: Hi, Tracye! What's your favorite stress-relieving activity outside of the office, and why?
A: Working out at the gym every day. I strive toward living a healthy life and it also helps me to sleep better every night.
Q: What color toothbrush do you pick at the dentist?
A: I would choose a green toothbrush because it is my favorite color.
Q: Have you ever met a celebrity? If yes, who was it? Were they nice?
A: I have had the opportunity to meet three celebrities close to Cincinnati's heart: Pete Rose, Johnny Bench, and Joe Nuxall. Pete and his wife lived in the same neighborhood as I did in Covington, KY. Then I met Joe at the Reds Stadium – I was there with friends for a game and we were sitting in the private box section and Joe came in to meet us. I had my picture taken with him. Finally, I went to the Precinct for dinner with some of my friends, and Johnny Bench was there and we all got to meet him. All three were really nice guys!
Q: What is the best Girl Scout cookie and why?
A: I don't eat a lot of sweets, but if I had to pick one it would be the plain butter cookie and that's only because I don't really care for any of the other ones.
Q: What would your perfect meal entail?
A: Even though I eat very healthy, I can't refuse fried chicken, mashed potatoes, and green beans – believe it or not. I will eat this type of meal when I am with my parents in Kentucky.
Connect with Tracye! She can be reached at tperkins@healthcollab.org – or you can always call the Customer Service help desk at (513) 469-7222.