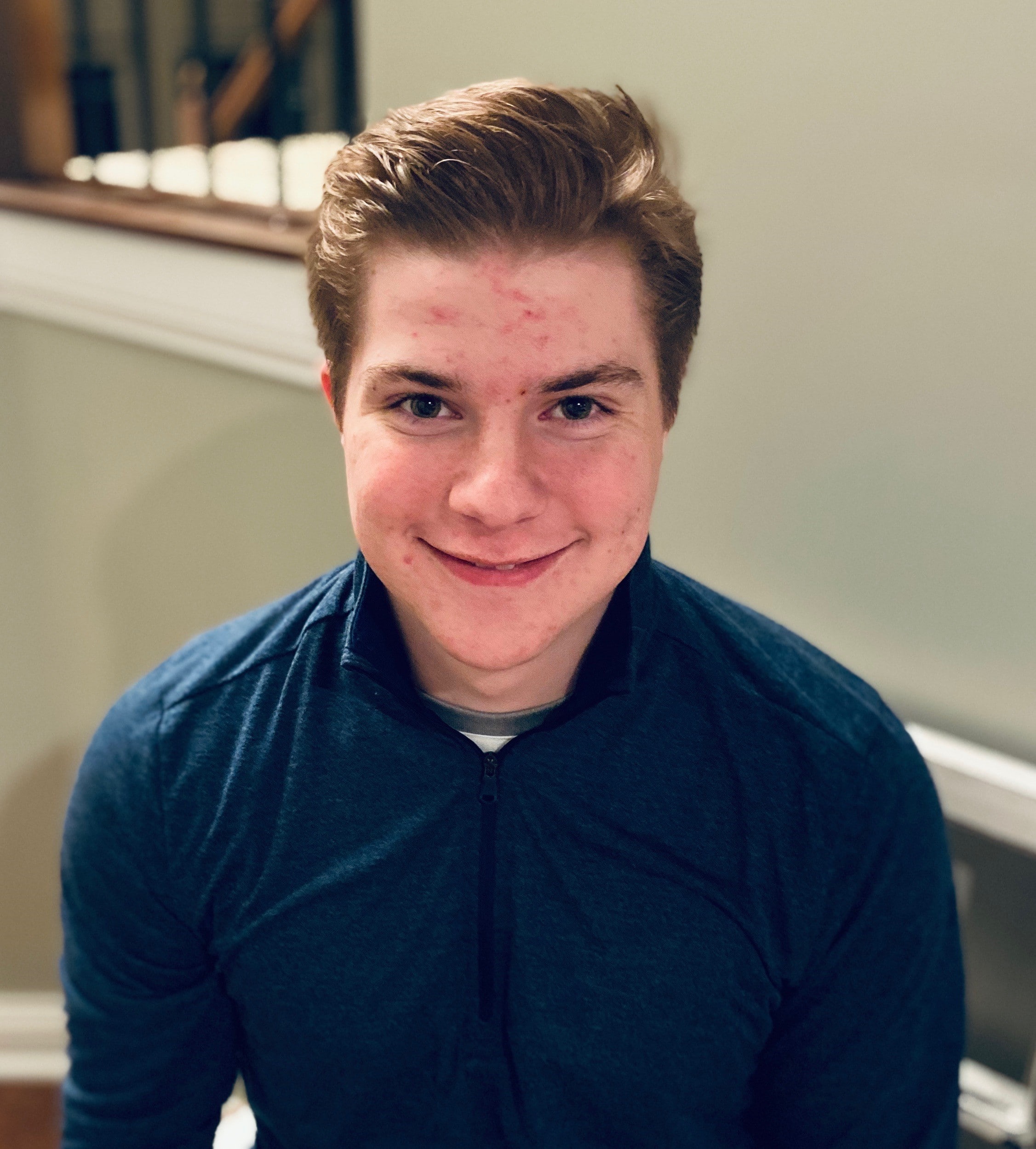 By Dan Murrow
My name is Danny Murrow and I am 16 years old. I go to school at Springboro High School located about 30 minutes south of Dayton.
I am a Co-President of my school's Health Occupations Students of America (HOSA) chapter, as well as the founder of our Med Club.
I play hockey year round, for my school during the winter and other organizations during the typical off-season. I am also a self-taught jazz pianist and enjoy playing the piano in my free time. In January I joined the 2020 Class of TAP MD, a program of The Health Collaborative that allows high school students to explore physician careers though a variety of site visits and hands-on experiences.
Our very first event was an orientation hosted by the Cincinnati Children's Hospital's Centers for Simulation in the downtown area. I was very excited for this event, not only because it was our first, but also because of all the simulation equipment that was laid out as we walked into the room. This was just the start. There were numerous rooms full of equipment used in various situations which we hadn't even seen yet.
To begin the rotation, we took a seat at the rows of tables the staff had set up beforehand. As a first order of business, we received our brand new white-coats! The coats were personalized with our names stitched across the left chest and Tap MD's logo situated directly above. It felt a little like Christmas. I could tell everyone was very excited to get their coat, and there was a sense of anticipation in the room as we waited to try them on.
Before we did, the leading member of the hosting team gave us a presentation covering the various forms of simulation. She discussed how essential they are in the healthcare environment and how they can be used to prepare people for a wide range of situations before they happen. This makes professionals much more prepared for what to do in the event of an actual emergency.
Following the presentation, we did a series of activities designed to help illustrate the importance of communication and teamwork in any life scenario. The speaker, Cheryl Marshall, divided our morning group into several smaller teams and gave us the supplies for our first activity: tape, scissors, and a few pieces of paper. The challenge was to make a paper chain with more links than any of the other teams. We were allowed to communicate the first time through, but there was no talking the second time. The second time, it was noticeably harder to make the chain correctly, and was a much slower process. In my opinion, this was a very creative way to illustrate one of the points which Ms. Marshall made during her presentation, which was that communication and teamwork are invaluable components to success in almost any scenario.
Next, donning our new coats, we were given a thorough tour of the building, getting to see and learn about each of the different rooms. Most of the rooms seemed to be set up to allow for surgical simulation. However, some were simple patient recovery rooms. Once we had circled the building and arrived back at the room we started from, the hosting team had moved all the simulation equipment – including an IV, CPR, intubation, and moulage station – into the main instructional area. There, they began teaching us how everything works. We were given opportunities to walk through the simulations on our own, which I thought was great fun.
My favorite station, however, was in another room which contained virtual reality equipment. This 3D interactive program is being created in partnership between graphic designers and Children's Hospital. They are in the process of implementing 5 different human heart models, each with a different disease reshaping the organ. Some were incredibly complex, while others showed only the smallest defect.
By the time I had rotated through the VR and physical simulations, it was just about time to leave. Looking back over the time I was there, my two favorite parts were receiving my very own white-coat, and getting the chance to experiment with the VR program. This event was a great way to introduce all of us to the environment in which we hope to work. With the activities we were able to participate in and the informative presentation we received, the simulation team did an excellent job laying a solid foundation to build on in the upcoming events.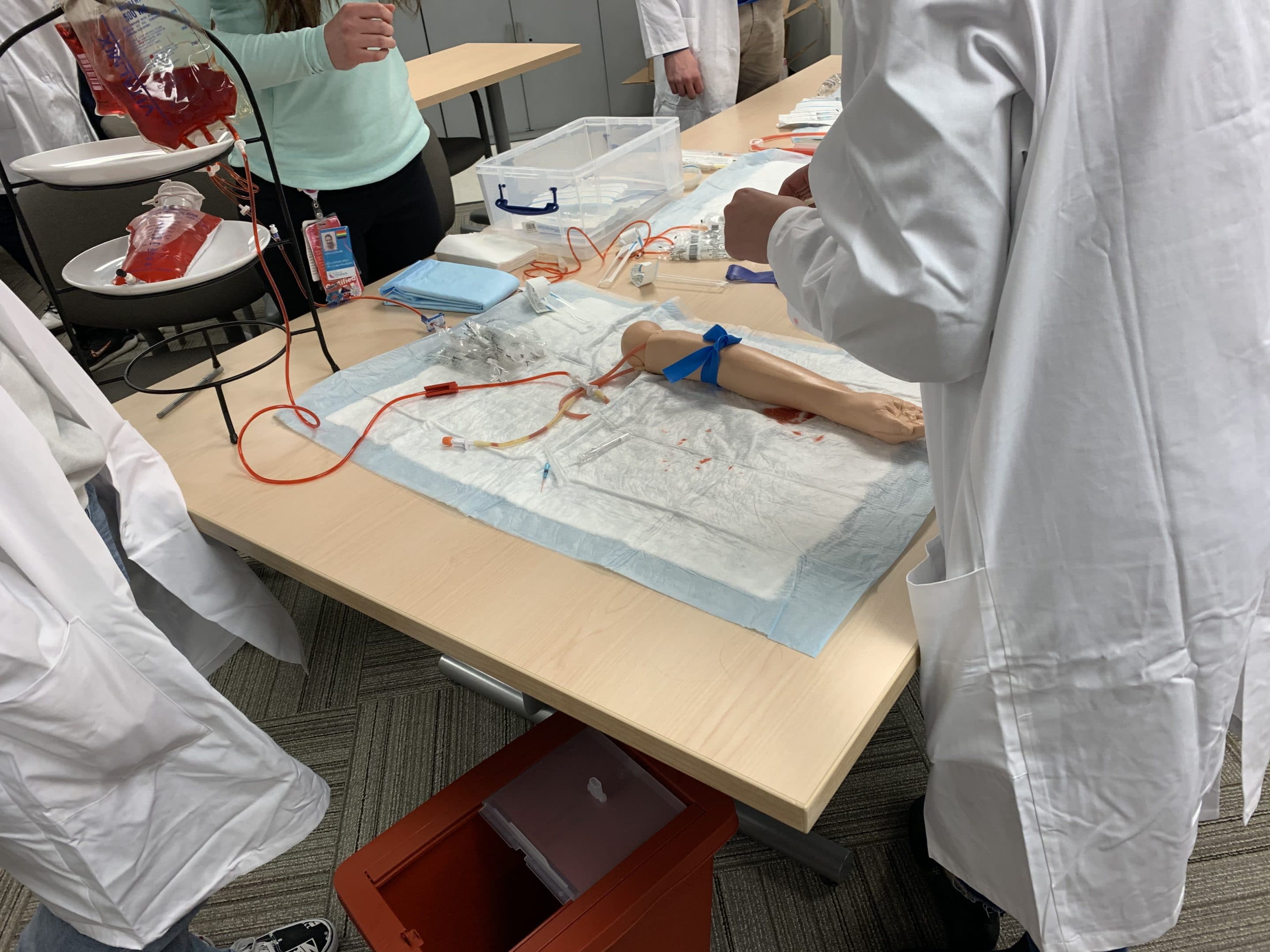 CHECK BACK FOR MORE TAP HEALTH STUDENT REFLECTIONS THROUGHOUT THE YEAR, AND VISIT TAPHEALTH.HEALTHCOLLAB.ORG FOR MORE INFORMATION ON TAP MD AND TAP HC PROGRAMMING.