"The single biggest problem in communication is the illusion that it has taken place."
– George Bernard Shaw (as shared by Darci Graves MPP, MA, MA)
At The Health Collaborative, we've made "Healthy by Design" our focus for 2018, and baked into that concept is an additional emphasis on diversity and equity in the delivery of high-value healthcare throughout Greater Cincinnati and Northern Kentucky.
The 2018 Language Access Forum held in early February was designed to address just that, as a region: how might we collectively ensure that language barriers no longer have a detrimental effect on health outcomes?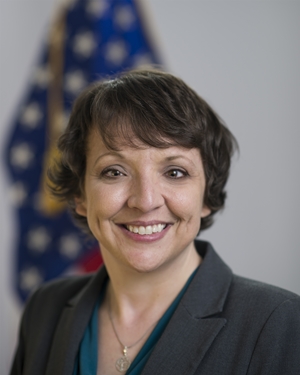 Is it possible to go beyond industry-standard best practices to secure the trust and understanding of every patient, regardless of their primary language spoken?
The Language of Better Health
On February 9 our regional Language Access Committee gathered a roomful of members, partners, and friends in The Health Collaborative's Learning Center to tackle the challenges of equity in healthcare language access. Joining us to deliver the keynote address was Darci Graves MPP, MA, MA, Special Assistant to the Director at the Centers for Medicare and Medicaid Services (CMS) Office of Minority Health.
Graves' presentation, "Understanding and Empowerment Across the Patient Experience," offered insights on CMS health equity framework and the ways limited English proficiency can impact health status and outcomes. She shared practical knowledge and suggestions for implementing national standards and best practices, and gave concrete examples of sustainable actions that an organization may adopt to empower staff and patients using the best training and resources available. (See Resources section below for a list of resources provided at the Forum.)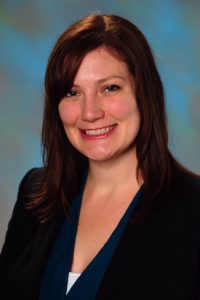 Unveiling the Regional Language Access Plan
Following the keynote presentation, the Language Access Committee's newly-completed Regional Language Access Plan (LAP) was presented by Corinne Grandle, Linguistic Services Administrator at TriHealth. She framed the discussion with regional statistics and top languages served, as well as a recap of the strategic planning and development involved in creating the LAP.
Providing context for the LAP, Grandle noted that while only 2% of the regional population self-reports speaking English less than 'very well' – that accounts for 41,414 people (2% of the estimated population of 2,025,147). Data provided by THC GPO language services vendors showed 129 languages represented by those seeking healthcare at regional facilities last year, underscoring the critical importance of adopting and implementing the LAP for provider organizations.
The LAP itself is described as "a template for a regional approach to providing meaningful access to our patients and families with limited English proficiency (LEP) to healthcare services in the Greater Cincinnati region." The Health and Human Services (HHS) Language Access Plan, published in 2013, served as the foundation and inspiration for this plan. It aligns with CMS, Joint Commission, and Section 1557 in serving the Greater Cincinnati LEP population. Each organization using the template is encouraged to develop policies, procedures, and identify responsible parties for the elements within it. (See Resources section below to view & download the LAP template.)
Listening – and Hearing – Differently
For the second half of the morning, the Forum welcomed the unique perspective and engaging presentation style of Anita Dowd, Executive Staff Advisor at the Kentucky Commission on the Deaf and Hard of Hearing. Dowd captivated the audience with wisdom and humor, sharing her personal perspective and learnings from a lifetime spent as a profoundly deaf person, and turning common myths and assumptions about the deaf and hard of hearing on their heads.
Dowd's presentation, "Breaking Down Communication Barriers for Deaf and Hard of Hearing Patients," gave concrete examples and practical advice for care providers working with patients who are deaf or hard of hearing. A diversity of needs can be addressed through a number of analog and digital solutions, including on-site interpreters, video-remote interpreting (VRI), and other assistive technologies. Dowd ran through several examples of common pitfalls, myths, and misunderstandings to be avoided when working with this diverse population, and the importance of staff training in all areas of hearing loss assistance and interpretation.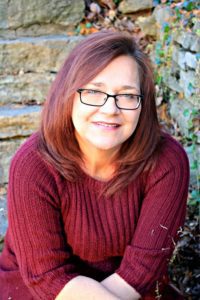 From the Language Interpreter's Perspective
Last but certainly not least on the Forum agenda was Ana Alza Rodriguez, Certified Medical Interpreter at the University of Cincinnati Medical Center, UC Health. Her unique perspective as a language interpreter at a major teaching hospital gave attendees an insider "peek behind the curtain" and demonstrated the importance of unimpeachable ethics and the highest moral standards in delivering language interpretation in the healthcare setting. Considerations such as appointment preparation, cultural competency, maintaining boundaries, and how to behave in a sterile environment and among compromised immune systems were key themes.
Connecting with Our Accountable Health Community Partners
Prior to the Friday Language Access Forum event, on Thursday afternoon Gen-H staff welcomed Darci Graves to meet with the nearly 70 organizations participating in our Accountable Health Community (AHC) initiative. In a special session designed only for AHC participants, Graves and the Gen-H staff offered strategies to provide language access, related government requirements, and other equity & diversity considerations for participants in the AHC model.
---
Attendee Feedback
100% of respondents said they would attend the event annually
100% of respondents said the speakers were their favorite part of the Forum
Key attendee learnings:
"Spoken-language interpreting has a long way to go towards professionalization – some organizations have cultural navigators – [I learned about] new resources from HHS and CMS."
"[I now have] a better understanding in working with patients' needs."
"I very much appreciated information and links and resources provided for speakers. Would very much like to have those available on the website for future reference."
"There are lots of resources out there to help us not have to 'recreate the wheel.'"
"We need to continue to educate and collaborate together for the sake of our LEP community, more importantly for building better, stronger, and more effective communication. Education needs to go from any provider, to hospital administrators, interpreters, etc…so that we all listen and deliver the same message all the time for our patients."
"A 'more than surface level' understanding of why the deaf community dislikes VRI so much. I knew the arguments, and kinda understood, but today really made it real for me."
Resources
To view & download The Health Collaborative Language Access Committee's Regional Language Access Plan template that your organization can adapt to create its own plan, please complete the following fields:
More resources:
Click here for a list provided by Graves containing

resources and CLAS standards

to assist you and your organization in maximizing health equity.

For more information on interpreter role boundaries and advocacy,

click here to download "Advocacy and Medical Interpreters" (Bancroft, Beyaert, Allen, Carriero-Contreras, & Socarrás-Estrada The Medical Interpreter: A Foundation Textbook for Medical Interpreting 2016 259-266)

Attendees of the 2/9 Language Access Forum:

Click here to complete the two-minute post-event survey, and please offer your feedback.