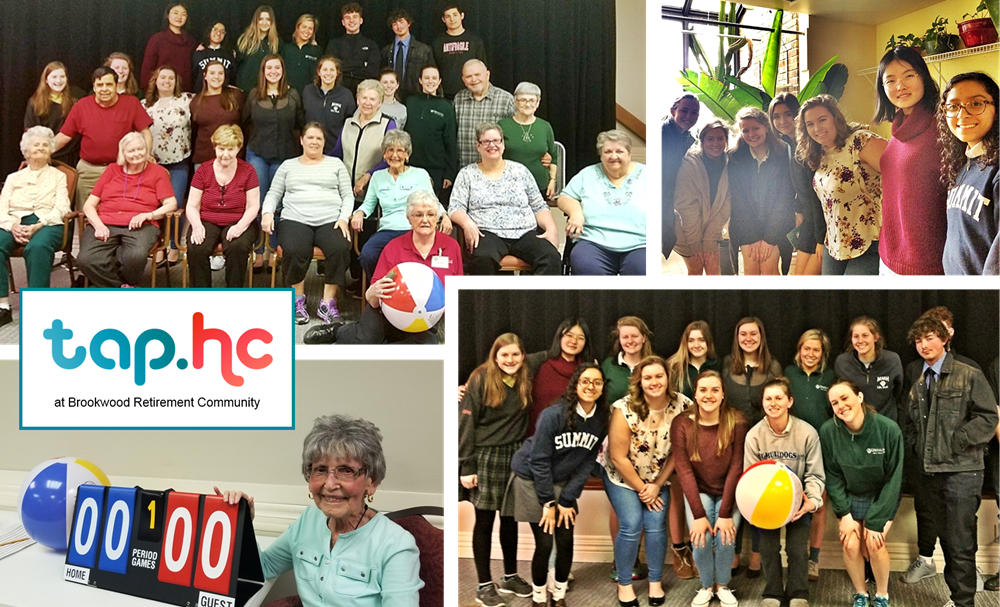 Last week marked the inaugural kickoff of one of our newest and most exciting Healthcare Workforce Innovation initiatives known as Tap HC. Expanding upon the already-successful Tap MD program allowing area high school students who are interested in physician careers to "tap" into their potential, Tap HC takes it a step further to give students an opportunity to explore a wide variety of careers in health and healthcare.
Tap HC and Tap MD students commit to a one-year program involving monthly experiences at a variety of health and healthcare delivery sites throughout the Tristate area. Students are expected and encouraged to attend each month due to the unique nature of every experience, with the understanding that academics and pre-planned commitments should take priority. At each monthly event, they are able to talk with professionals in their field(s) of interest, ask questions, handle equipment and instruments relevant to the job, and even view certain medical procedures as appropriate.
The first-ever Tap HC class of 21 students – representing 17 schools across the region – met at Brookwood Retirement Community in Blue Ash, where they not only received orientation guidance but managed to lose to the residents in a spirited game of chair volleyball (final score 13-6). Congratulations to the 2018 Tap HC class, Heleena McKinney, Manager of the Healthcare Workforce Innovation initiative at The Health Collaborative, and her team for a fun and successful kickoff event. As Heleena shared,
"We were there [at Brookwood] to learn about a variety of professions, but we got even more than we planned for. We learned about long term care in general, physical therapy, occupational therapy, speech therapy, HR, Nursing Home Administration, Nursing, Activities/Rec Therapy, and social work – all from people in those professions. The chair volleyball was the highlight but the whole day was amazing and the kids were beaming from ear to ear."
---
HealthFORCE Takes it to the Next Level

Looking for more information on healthcare careers for high school students? On April 12, 2018, regional high schools are invited to bring their sophomore, junior, and senior students for an opportunity to discover and explore the broad spectrum of health and healthcare careers available across the Tristate region – at the HealthFORCE career expo! Click here to view the event flyer and pick the session that works best for you and your students. For information about Healthcare Workforce Innovation pipeline efforts of The Health Collaborative, please visit http://taphealth.healthcollab.org  or contact Heleena McKinney at hmckinney@healthcollab.org.