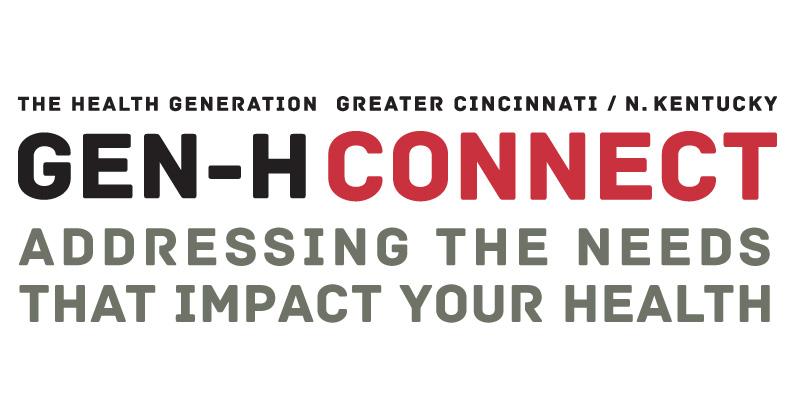 Funded by the Centers for Medicare and Medicaid Services (CMS), the Accountable Health Communities (AHC) model addresses a critical gap between clinical care and community services in the current healthcare delivery system, by testing whether systematically identifying and addressing the health-related social needs of Medicare and Medicaid beneficiaries – through screening, referrals and community navigation services – will impact healthcare costs and reduce healthcare utilization.
As a "bridge organization" connecting clinicians to community services, The Health Collaborative's AHC model, locally known as Gen-H Connect, is working to address health-related social needs with fifteen partner organizations to provide screening and navigation for Medicare and Medicaid beneficiaries in Hamilton, Butler, and Warren counties.
Renewed for Year 4
Year 4 funding for Gen-H Connect was awarded on May 1, 2020. Although this is a 5-year initiative that ends April 30, 2022, we are required to apply for renewed funding each program year. The Greater Cincinnati region is one of 28 communities testing out this model that includes screening Medicare and Medicaid beneficiaries for their social needs at the point of care, connecting them to resources to address those needs, and following up to provide closed-loop support. The data collected by our clinical and navigation partners shows the top three regional needs as food, housing, and transportation.
In March, CMS recognized our model for having the most navigation referrals across all the AHC communities in the country.
In addition to collecting this data and working to improve screening and navigation rates, together with our partners we are also responsible for developing and/or supporting community-wide strategies to address social needs. One example of this is Issue 7 which will increase the community's capacity to access public transportation (read the recent story here: https://app.cerkl.com/org/story.php?id=8456154)
The Impact of a Pandemic
The COVID-19 pandemic has significantly impacted the Gen-H Connect model, but our team and partners have been working hard to overcome the challenges. "Some sites are unable to screen at all," shared Ivory Patterson, Manager of Gen-H Connect at The Health Collaborative. "At least four sites have suspended in-person screenings altogether, which had a big impact because two of those sites are Health Departments. Many sites, like healthcare providers everywhere, have been experiencing furloughs and layoffs as well as loss of volunteers, which creates a capacity issue. Some of it is fear – care avoidance – and some of it is sites telling people to ONLY come in if you really need to be seen." Most participating Gen-H Connect sites are offering remote telephonic options to ensure screenings can continue.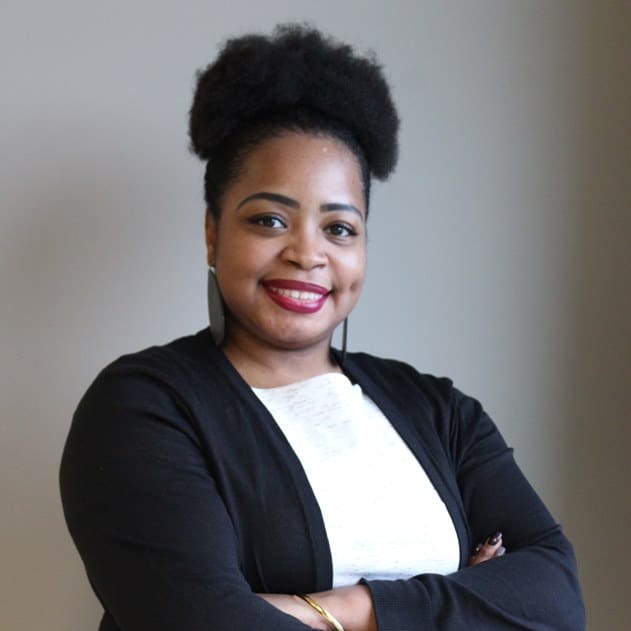 In light of the challenges presented by COVID-19, CMS has invited AHC communities to make recommendations and share best practices for applying and modifying the model during the pandemic. Monthly site visits, both virtual and in-person, have allowed Patterson to make recommendations on telephonic screenings and other best practices for our partner sites. Model flexibility recommendations and amendments were sent by the Gen-H Connect team and adjustments have been made accordingly.
One partner site, UC Health, is unique in that its dedicated Community Health Workers (CHWs) have been able to continue performing screenings despite the loss of their volunteers at clinical sites due to COVID-19. According to Patterson, "UC Health did experience some funding & staffing cuts, but because their CHWs are paid & protected through the AHC funding they were able to maintain in-person screenings onsite." Our recent profile of UC Health and its impact on the social determinants of health during the COVID crisis can be found here: https://app.cerkl.com/org/story.php?id=9522514.
Aligning our Response
The Health Collaborative has convened 17 workgroups since March to address various aspects of the regional response to COVID-19, not the least of which is health equity. Through the work of the Vulnerable Populations Workgroup – headed by Kiana Trabue, Executive Director of Population Health and by Medical Director Barbara Tobias, MD – our data has shown disproportionate spikes in cases among Latinx and African-American populations having to do with social determinants of health.
"Food, housing, transportation, have all been impacted due to high rates of unemployment," Patterson described. "The work of the Gen-H Connect program aligns with addressing social determinants and seeing an increase in needs of housing and food in those communities specifically, but also those experiencing homelessness. That's where our work intersects."
To learn more about the AHC model and how it is addressing the critical gaps between clinical care and community services, visit https://innovation.cms.gov/innovation-models/ahcm. Click here to subscribe to Gen-H news and receive customized updates on Gen-H Connect.