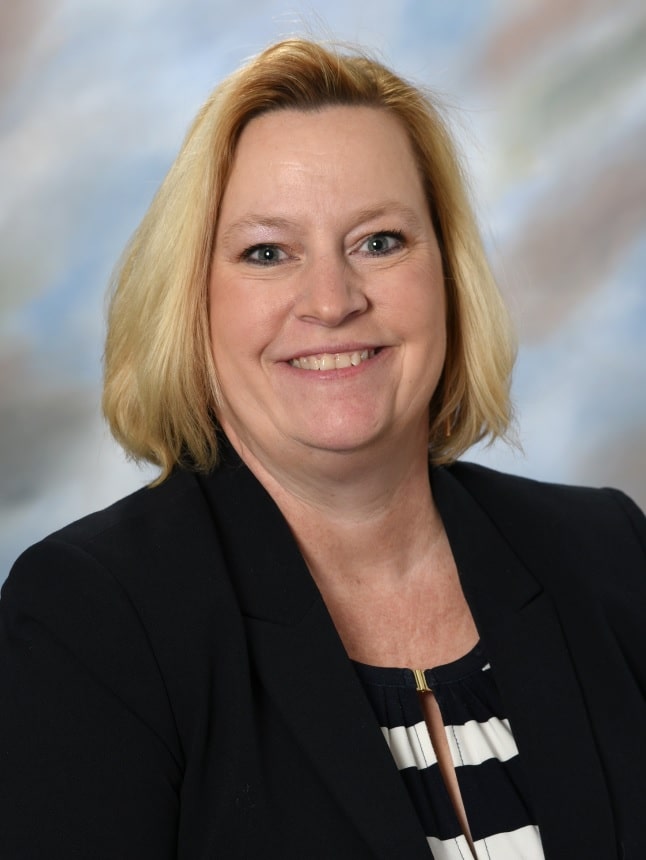 The Health Collaborative's Gen-H team is working to address social determinants of health with ten partner organizations to provide screening and navigation for health-related social needs at participating clinical delivery sites.
Funded by the Centers of Medicare and Medicaid Services (CMS), the Accountable Health Communities (AHC) model addresses a critical gap between clinical care and community services in the current healthcare delivery system by testing whether systematically identifying and addressing the health-related social needs of Medicare and Medicaid beneficiaries' through screening, referral, and community navigation services will impact healthcare costs and reduce healthcare utilization1.
We sat down with Darris Bohman, a TriHealth Bethesda Butler Emergency Department (ED) nurse of 22 years to discuss the efforts to screen for health-related social needs, in attempts to improve outcomes for vulnerable populations. The efforts by Bethesda Butler's ED and other Health Collaborative partner hospitals utilize health-related social needs screening for five health-related social need areas (housing stability and quality, food insecurity, utility needs, interpersonal violence, and transportation) and connects those with indicated needs to the accompanying resources.
At the frontline of care, Darris and other ED staff have always seen a need for health-related social needs to be addressed within the acute care setting; but until recently have had no solutions to a very clear problem. Darris discusses how ED nurses often see the need for offering support for health-related social needs; not only because they are understanding of the fact that people have health- related social needs, but a significant proportion of their clients are also under CMS coverage, lack primary care, and the resources needed to address their health-related social needs.  This leaves providers like Darris with familiar patients that frequent the ED because they often times lack access to primary care.
As a nursing instructor at Miami University, Darris saw these unmet needs firsthand and brought her students in to screen for health-related social needs among Bethesda's visitors.  
They found that approximately 45% of their clients have at least one identified health-related social need and often lack the ability to access primary care, which drive many of their patients to frequent the ED as their source of medical care. Because of the screening efforts already underway, Bethesda Butler became a pilot site for the AHC model in 2018.
With the AHC model in place and tools to address the needs of vulnerable populations, Darris feels that "a weight has been lifted off and everybody can now ask questions because they know somebody is going to get them resources". Among other staffers in her department, there is strong support to utilize screening and navigation tools now that there is a pipeline system for providers, nurses and staff to identify need and provide a resource for clients.
Darris views screening for health-related social needs as necessary in all settings for all people, but for now the work being driven by AHC addresses health-related social needs better than a prescription or doctor visit ever could. TriHealth's Community Connection Center provides navigation and referral to support services for those with an identified need and gives "hope that when people see these issues they can do something about them."
The impact of an initiative to address health-related social needs and connect people to resources has already improved the experiences of TriHealth clients by strengthening the relationships and trust patients have with their medical providers by showing that they care and can offer solutions to the problems they face. In the initial needs assessment conducted by Darris and her nursing students, often times those being screened were more likely to disclose more about their experiences and need for social support to students conducting screenings- rather than a provider. Darris views this as an opportunity to utilize students for better results and to educate the future generation of students on the importance of social determinants of health.
TriHealth looks forward to rolling out the AHC model to Arrow Springs and Western Ridge's emergency departments and is looking to also implement screening in their primary care locations in the next year. Darris is excited about the future of a nurse-driven initiative to bring screening and navigation services to the hospital and envisions a day that these measures are deemed necessary in all settings for everyone.
The project described was supported by Funding Opportunity Number CMS 1P1CMS331598-01-00 from the U.S. Department of Health & Human Services, Centers for Medicare & Medicaid Services. The contents provided are solely the responsibility of the authors and do not necessarily represent the official views of HHS or any of its agencies.