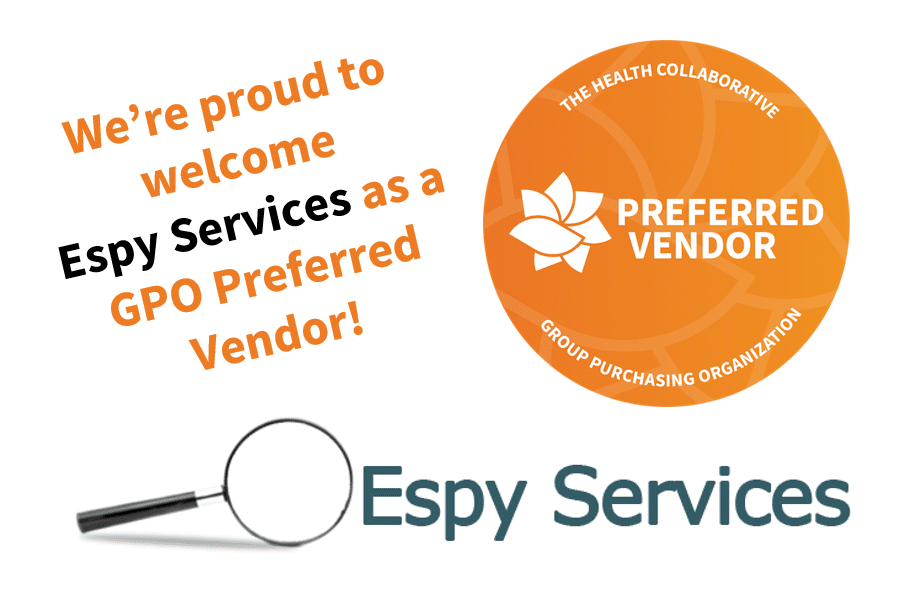 Many organizations underestimate their expenses related to telecommunications services, or simply do not realize it when they're paying too much. Lost revenue occurs when embedded errors, non-used features, or non-used services result in billing overspends.
The good news is, accurate & professional advice is available to help recapture overpayments. Regular analysis and validation of an organization's telecom, financial, and facilities expenses are critical toward maintaining a healthy bottom line.
The Health Collaborative (THC) has recently welcomed Espy Services to its Group Purchasing Organization (GPO) Preferred Vendor family to provide these services for its GPO members at a consolidated group rate.
Espy Services is the nation's leading telecommunications vendor management group with a suite of services. Based in Bedford, Indiana with offices in Cincinnati, Ohio, Espy has recovered and obtained millions of dollars for organizations annually with services such as: Telecom Vendor Invoice Analysis & Validation; and USAC Management Services (Rural Health Care Funding, USF Disbursals, and E-Rate Credits).
Examples of potential savings for members of THC's GPO include:
25-bed critical access hospital: recovered 32% of yearly spend
83-bed hospital: recovered 26% of yearly spend
Material Handling Dealership: recovered 23% of yearly spend
Espy is only paid through savings found, so that means no out-of-pocket costs.
For more about Espy, visit www.espyservices.com or contact Stephanie Hatfield via phone 513.437.3210 or email at shatfield@espyservices.com.
For more about THC and its GPO, visit healthcollab.org/membership and click the Group Purchasing tab.