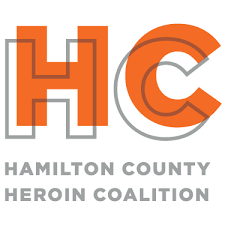 The Hamilton County Heroin Coalition reported progress in their State of the Heroin Crisis news conference, but its members don't think the heroin and fentanyl epidemic in the region is anywhere nearly over.
Richard Shonk, MD,PhD, Chief Medical Officer spoke on behalf of the The Health Collaborative, "We represent the 6 major tertiary care systems in the Greater Cincinnati area and we have acted as liaison to integrate our members into this work. Opioid addiction is a chronic disease; it needs the three C's of chronic disease: Coordination, Continuity supported by Communication. We are actively working with hospitals to begin screening and beginning treatment in the Emergency Department."
Areas of coalition progress: 
"Yes, our numbers are down" for overdose deaths, said Dr. Lakshmi Sammarco, the county's coroner. Not all cases have been cleared yet, but Sammarco said that, so far, 440 OD deaths for 2018 were counted, down from 570 in 2017.
The county will begin a new pre-arrest diversion program this year. Driehaus said the program will take individuals who've committed a misdemeanor due to their addiction and guide them into treatment, rather than the criminal justice system.
The public health department's needle-exchange program had 11,221 visits last year, of which 1,592 were new clients, and exchanged more than 350,000 syringes. The Exchange Project also administered 287 hepatitis C tests (152 were positive) and 289 HIV tests (one was positive).
The Narcan Distribution Collaborative handed out 33,221 doses of Narcan since its effort was announced in September 2017. It also signed a new contract with Adapt Pharma for 2019. The agency that makes Narcan initially donated 25,000 to Hamilton County for its project.
Treatment-on-demand has increased, partly because of a facility called the Engagement Center, which provides 24-hour care for people who want treatment. The center will expand this month to 20 beds, up from 16, said Neil Tilow, president and CEO of Talbert House, which heads the program. He added that about 1,000 people have been treated through federal grant funding to the county. Source.
Click here to read the Hamilton County Heroin Coalition's State of the Heroin Crisis.
Click here to view latest news coverage.