Kelly Aardema has recently been promoted to the newly-created role of Practice Facilitator at The Health Collaborative.
Formerly the Quality Improvement Coordinator for the Comprehensive Primary Care (CPC) initiative, Kelly was promoted to Practice Facilitator in February to support the expansion of the CPC initiative into its next phase, known as CPC+.
Now dubbed CPC Classic, the original pilot program was a four-year, multi-payer initiative designed to strengthen primary care. The Cincinnati area was chosen by The Center for Medicare & Medicaid Innovation (CMMI) as one of only seven U.S. regions to offer population-based care management fees and shared savings opportunities to participating primary care practices.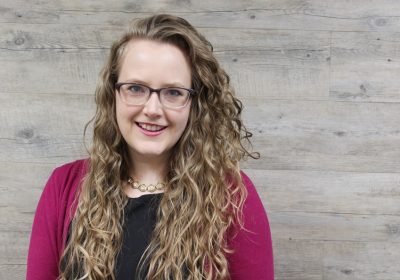 A large part of Kelly's former role as Quality Improvement Coordinator involved event planning and logistics for bi-annual CPC learning sessions, which averaged about 350 attendees and stakeholders. She was instrumental in the design and execution of these learning sessions, leaving no detail unattended and ensuring each practice was optimally supported as they pursued their core functions.
In her new role as Practice Facilitator, Kelly will expand her former practice support responsibilities just as the CPC Classic pilot is expanded to a wider set of practice transformation efforts, dubbed by CMMI as CPC+. According to CMMI, up to 5,000 practices across the nation will enter one of two program tracks within CPC+. The chosen track dictates the level of care delivery capabilities practices will develop, and the payment structure in which they will participate to move closer toward paying for the value of care, as opposed to the volume of care.
Now, instead of supporting just the Greater Cincinnati region, Kelly and the rest of The Health Collaborative's Quality Improvement team will offer their support to 562 primary care practices across the state of Ohio and in parts of Northern Kentucky.
Tiffany Mattingly, Director of Clinical Quality Improvement, works closely with Kelly on the CPC+ work and has high praise for Kelly's accomplishments. "The Health Collaborative has built a strong team to support the 562 CPC+ practices through transformation efforts that will strengthen primary care in Ohio and Northern Kentucky. Kelly is a significant asset to this team," Tiffany remarked. "Not only will she leverage her historical experience, knowledge, and expertise from the CPC Classic initiative to support practices along this journey, she will also help our newer team members excel by disseminating her key findings and learnings from CPC Classic."
As Practice Facilitator, Kelly will be working with CPC+ practices to support the implementation of incrementally advanced care delivery requirements and payment options, in order to address diverse needs across Ohio and Northern Kentucky.
"I've been very passionate about elevating the vital role of comprehensive primary care services in improving the health of our community members, so I'm thrilled to have the opportunity to apply the experience and knowledge I've gained through the last 4 years with CPC Classic into my CPC+ practice coaching," Kelly shared.
"Kelly's boundless energy and enthusiasm for this work is instrumental in encouraging [participating] practices to continue down this journey," added Tiffany.
Please join us in congratulating Kelly on her new role! She can be reached at kaardema@healthcollab.org, or at 513.618.3646.