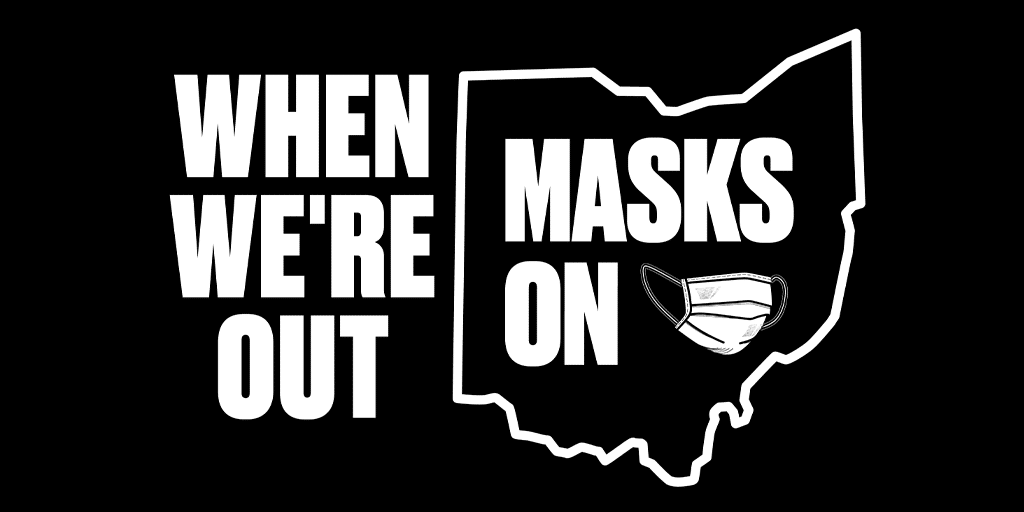 The Regional Covid Communications Center (RC3), powered by the Cincinnati USA Regional Chamber and The Health Collaborative, is launching a MASK campaign as we prepare for the Fourth of July holiday weekend.
Help us protect the region by sharing this important message of "IF YOU'RE OUT, MASKS ON," to your employees and networks through social media.
The COVID-19 virus can spread between people who are close to each other when speaking, even if they aren't showing coronavirus symptoms. No one wants to accidentally spread the virus to someone who might have severe complications if they catch it. Because of that, healthcare experts recommend wearing face coverings in public settings especially where other social distancing measures are difficult to maintain: grocery stores, retail establishments, and even social gatherings.
Please see below with instructions on how to download and post these powerful Instagram and twitter messages throughout the holiday weekend. Click the link to access the toolkit of assets that can be used on social media.
A special thank you to Procter & Gamble for their support.