The Health Collaborative's disaster preparedness team will be holding a learning exercise for hospitals on May 22. They will be deploying a portion of the Alternative Care Center at University of Cincinnati Medical Center beginning at 8:00a.m. Some example bed spaces will be set up to demonstrate some of the region's preparedness capabilities.
"It's important for our community to practice its disaster preparedness routines so that, in the event of an actual disaster, we can collectively respond in an efficient and coordinated fashion," said Amber Antoni, The Health Collaborative's new Director for Disaster Preparedness. "This kind of learning exercise demonstrates a rapid transition to emergency response should an incident occur and ensures a more resilient community in the face of a disaster or public health crisis."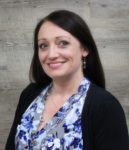 If anyone is interested in volunteering to help or would just like to stop in and walk through the tent please let a member of the team know, and click here for Google map.
Photos from 2017 Exercise