by Amy Crowley
There are those who think about making a difference, and then there are those who actually take action to make a difference.
Caroline Hensley, a fourth-year medical student in the University of Cincinnati's College of Medicine, and a team of other like-minded medical students decided to take action last year to help a community gain better access to healthcare resources.
While Caroline was finishing her master's in public health at UC and working at Crossroad Health Center, she noticed that many Spanish-speaking residents lacked health insurance and reliable transportation to access a clinic. When she entered medical school, she rallied her fellow medical students and found a solution to provide much-needed medical care to this underserved population through the creation of a Student-Run Free Health (SRFH) Clinic.
The clinic opened its doors on July 13, 2019 in the Healing Center in Springdale, Ohio, and now operates from 9 a.m. until noon every Saturday providing acute care for patients. To fund this amazing initiative, the students themselves have raised $34,000 in donations to aid the clinic's operations. In addition, the clinic leases its space for $1 from the Healing Center and has received donated medical equipment for each exam room.
"There can be an assumption that poverty only affects those in the inner city, but suburban poverty accounts for almost half of the growth in overall poverty in the last 15 years," said Monica Roberts, executive director at the Healing Center. "There are many people in the northern suburbs that benefit from some assistance in meeting their basic needs. The Student Run Free Clinic is a much-needed support for those families."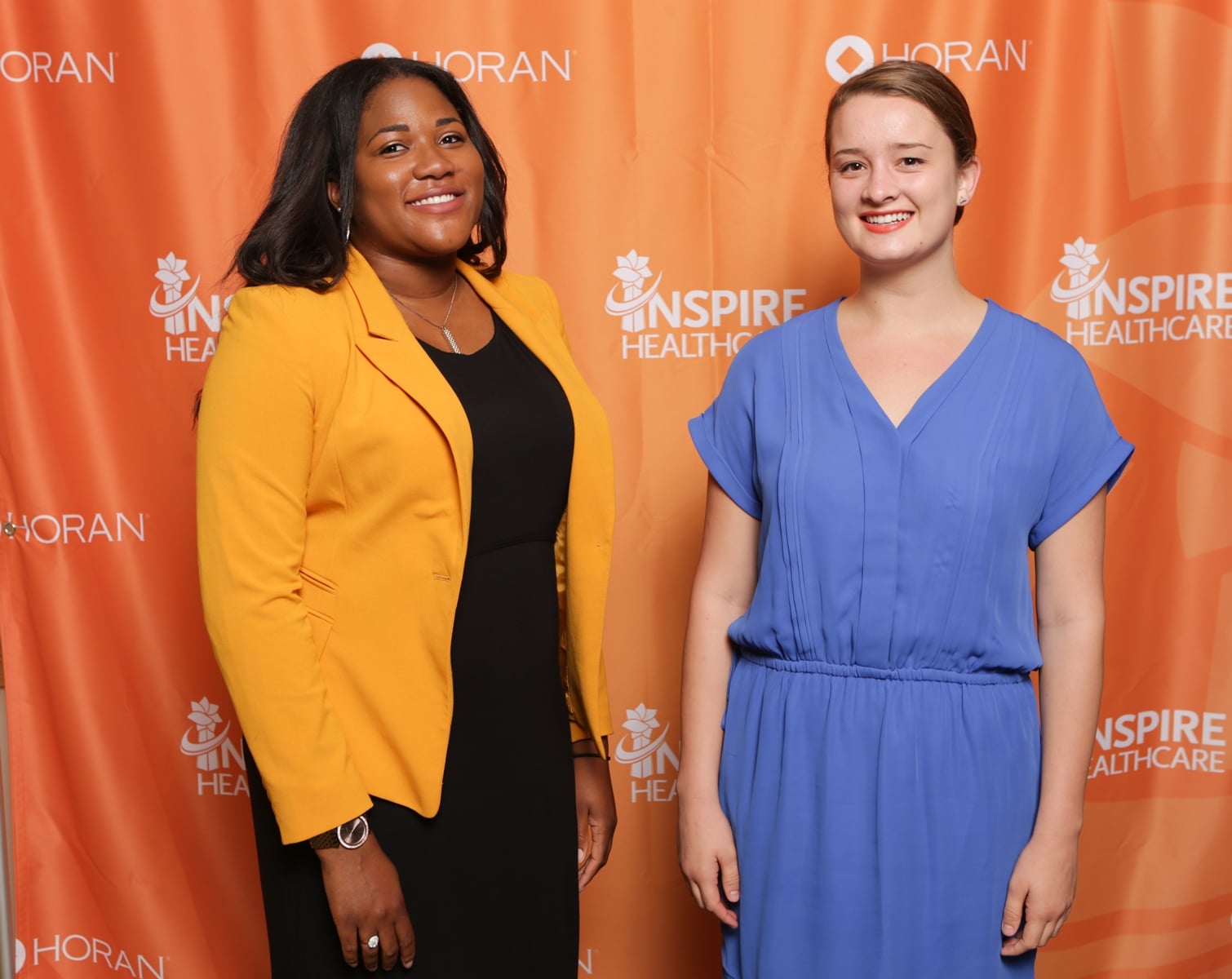 Angelica Hardee, PhD and Caroline Hensley, UCCOM medical student, were nominated for an Inspire Gen-H Award in 2016 for their project Let's Change Our City.
But the caring and dedicated student team went a step further to also make sure these patients had access to affordable medication. UC pharmacy students helped identify patient assistance programs run by drug manufacturers designed to offer free medications. They also brought together a network of 20 pharmacies to help source the cheapest medication options.
"Their initiative is incredible," said Dr. Maria Espinola, PsyD, assistant professor of clinical psychiatry in the University of Cincinnati Department of Psychiatry and Behavioral Neuroscience, a licensed clinical psychologist and a faculty advisor to the students. "I can't tell you how many obstacles they have had to overcome to keep moving forward. That entire process will help them in the future as they become leaders in our healthcare system. I am so proud of their work."
Dr. Espinola and other faculty advisors at UC make sure students volunteering at the clinic are trained in a curriculum designed to promote cultural humility, an ongoing process that will ensure they learn and are sensitive to cultural differences as economic and environmental factors (such as racism, sexism and classism) often impact the health of people more than genetics.
The Health Collaborative is proud to honor Caroline Hensley and the University of Cincinnati's Student-Run Free Health Clinic as a finalist for the 2019 Inspire Diversity and Inclusion Award. With the students' dedication and vision and the support of UC's faculty and staff, this amazing clinic is making great strides to make healthcare accessible to our most vulnerable communities.