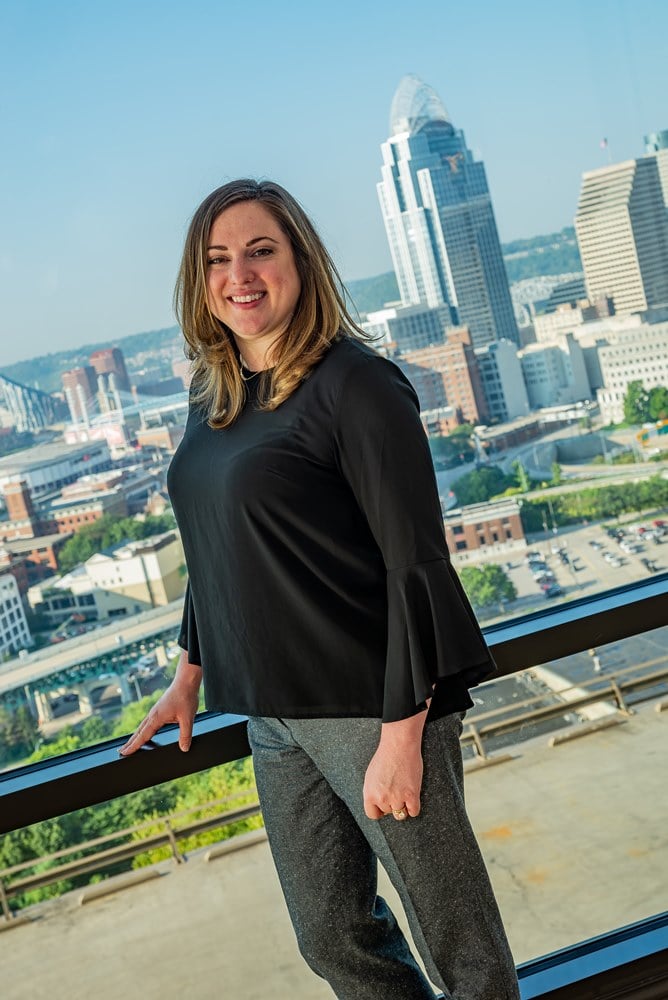 By Amy Crowley
Healthcare visits are sometimes uncomfortable or embarrassing for any patient, but especially for patients from the LGBTQ+ population, who have historically experienced barriers to receiving care related to their sexual orientation and gender identity and expression.
When Epic – The Christ Hospital Health Network's electronic medical records platform – announced plans for an upgrade in Spring 2019 that would include new data fields to better capture patients' sexual orientation and gender identity (SOGI) information, Juliann Parker, Senior Epic Analyst at The Christ Hospital Health Network, recognized that this change would require training and resources for staff and physicians.
Juliann immediately became a champion for the opportunities that the Epic upgrade would provide and requested to become the SOGI project manager. Over a period of six months, she was a tireless force in leading network-wide cultural competency training, to ensure staff and physicians across the organization were prepared not only for the changes in Epic, but also to seek SOGI-related information from patients in a supportive and sensitive manner.
She started by forming a SOGI taskforce with a diverse group of staff and physicians in various roles and departments around the network. The taskforce was broken into smaller groups to address each of the network's various constituents. Juliann researched the educational materials needed and developed a robust resource library with data and information aggregated from the nation's leading experts on SOGI. It was everything needed to provide a better understanding of patients' needs related to SOGI. She also became a vocal advocate, speaking inside and outside the network about the benefits and structure of these efforts.
"Juliann's passion for this project was clear from the beginning," said Dana Johnson-Perry, The Christ Hospital Health Network's Diversity & Inclusion Council Co-Chair. "She took this work very personally and went above and beyond, including meeting with various members of the LGBTQ+ community, to make certain the proper terminology and practices were researched and implemented. We're so proud of what she was able to accomplish and the impact this work has made on patient care."
As the SOGI training was completed and the Epic upgrade was up and running, Juliann did not stop there. She joined the network's Diversity & Inclusion Council to continue making a difference for employees, patients and families.
The Health Collaborative is proud to honor Juliann Parker as a nominee for the 2019 Inspire Diversity & Inclusion Award. Her dedication, vision and ongoing effort to drive positive change for the often-vulnerable LGBTQ+ community is inspiring to us all.
Watch for more articles profiling the work of our award finalists throughout October, as we lead up to the 2019 Inspire Healthcare Dinner and Awards Celebration!