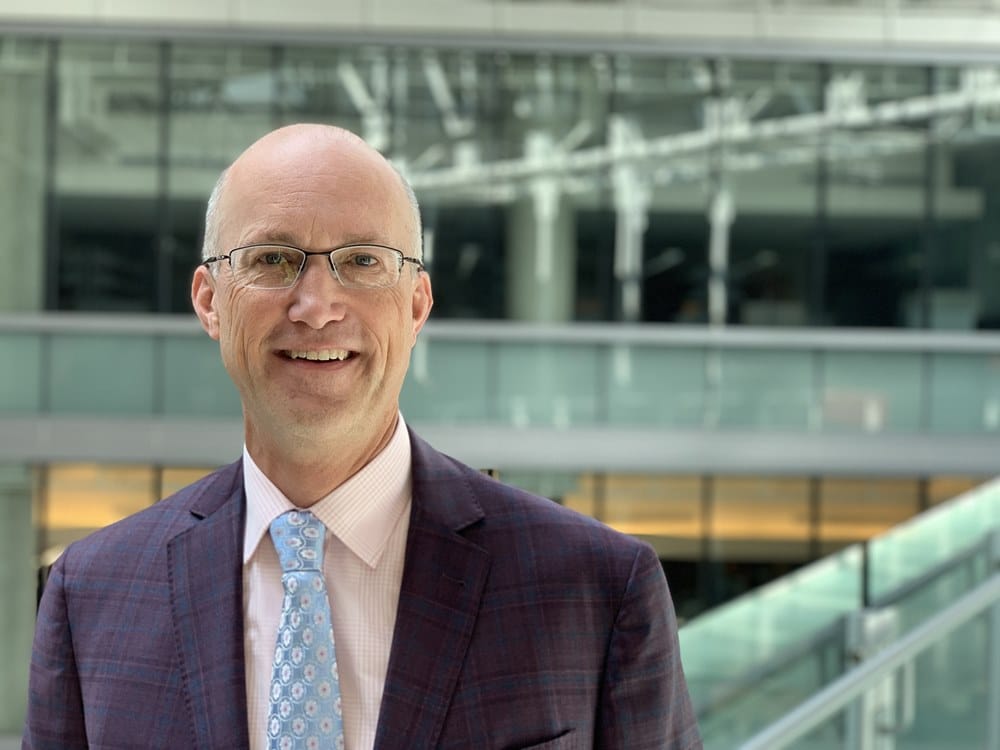 By Dr. Evaline Alessandrini
Leading the way on the journey to high reliability and safe patient care is Brad Mathis, MD, Associate Chief Medical Officer, UC Health.
Dr. Mathis has devoted more than 20 years to caring for patients at UC Health and educating medical students at the UC College of Medicine's Department of Internal Medicine. 
His passion for improving the quality of care patients receive led him to pursue his current role of associate chief medical officer. In this role, Dr. Mathis has championed improvement science for UC Health and was instrumental in developing an internal performance improvement program used across the entire health system.
Dr. Mathis also helped design a system approach to problem solving, focusing on discovery, understanding, continuous improvement, achieving high reliability through habitual excellence and dissemination of best practices. Dr. Mathis was instrumental in helping develop tools and easy-to-follow methodologies that gave UC Health employees the best possible roadmap for performance improvement. This approach quickly created positive outcomes and became known as, "The UC Health Performance Improvement Way."
Under Dr. Mathis' leadership, a multidisciplinary team of physicians, nurses, data analysts, electronic medical record analysts and performance improvement professionals, alongside UC Health operations and clinical leaders, worked together cohesively to focus on key health improvement initiatives, including reducing the rate of catheter-associated urinary tract infections (CAUTI). Through plan-do-study-act (PDSA) cycles, the team identified high-yield/high-risk interventions that had a major positive impact on outcomes. The team celebrated a 67% reduction in CAUTI for the last fiscal year, resulting in better patient outcomes and a significant reduction in cost.
"I am very passionate about leading and coaching interdisciplinary teams to promote healing and reduce suffering in UC Health's care delivery integrating system," Dr. Mathis shared. "Reducing catheter associated urinary tract infections (CAUTI), was the first of many improvement projects to find success by providing front-line caregivers with coaching opportunities in alignment with our performance improvement methods." 
Similar work is underway with Dr. Mathis' leadership, addressing additional health improvement initiatives such as central-line-associated blood stream infections (CLABSI) and fall prevention.
Dr. Mathis now uses his expertise in adult learning theory to teach improvement science to a range of UC Health team members, from executive leadership to front-line staff and managers. A believer in servant leadership, Dr. Mathis is invested in innovation by and the creativity of all, including front-line employees. He always finds a way to make sure all voices are heard.
The Health Collaborative is proud to honor Brad Mathis, MD, Associate Chief Medical Officer at UC Health, as a finalist for the 2019 Inspire Richard M. Smith Leadership in Quality Improvement. His dedication, vision and ongoing effort to improve patient outcomes is inspiring.
Watch for more articles profiling the work of our award finalists throughout October, as we lead up to the 2019 Inspire Healthcare Dinner and Awards Celebration.