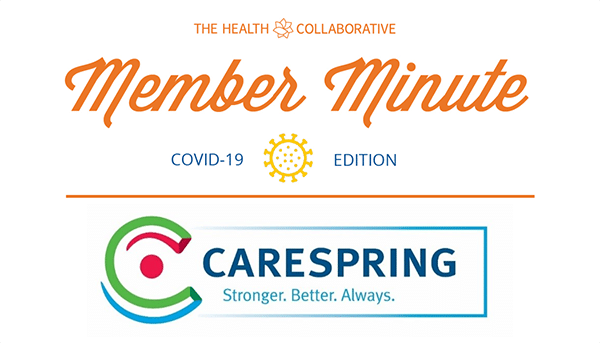 Chris Chirumbolo's entire career has been spent serving residents and patients at Carespring facilities.
After years of direct leadership training and development from Carespring founder Barry Bortz, Chris was appointed CEO. Chris previously served the Carespring community as Executive Vice President of Rehabilitation Services and Chief Operations Officer.
Our Director of Communications, Shannan Schmitt, caught up with Chris to see how he and THC member Carespring have been faring during the tumultuous days of the pandemic.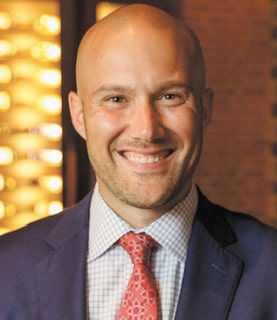 Q: Hi Chris, thanks for taking a minute with us! Let's start by telling me about your job and what you do day-to-day:
A: I am the CEO of Carespring Health Care Management. I oversee the executive team and operations for the 2,400 team member organization that serves 7,500 patients/residents annually in the Greater Cincinnati, Northern Kentucky, and Dayton, Ohio regions. I develop the strategic vision and the implementation strategy of the corporation that includes 12 skilled nursing facilities and one senior living center (1,820 total beds). I also assist with the development and construction team for new facilities, and with the oversight of Carespring NP which is a 12 team member physician/NP practice that provides services for the Carespring facilities' post-acute patients.
Q: What were some of the toughest moments for you personally and professionally in the COVID-19 crisis? Most inspiring?
A: Early on, it was the fear of the unknown with COVID-19. As a person who seeks to understand, I spent hours reading journals and articles attempting to understand best practices. Additionally, it was fear that we would run out of PPE for the staff. One thing we understood from day one, PPE and basic infection control was going to be the best approach when it came to managing COVID in the community and potentially in our facilities.
Q: Prediction time: how does the rest of the pandemic response look for the rest of 2020 going into 2021?
A: I am an optimist:
Masking – The country will continue masking through mid-next year.
Flu – More people will receive the flu vaccination, and combined with masking this will make the flu season mild, leading to fewer deaths from the flu.
Therapeutics – More therapeutics will be available during the 4th quarter of this year. This will help keep the deaths from COVID down.
Vaccinations – Available first quarter of 2021, the focus will be to provide vaccines to the most vulnerable people in our society (healthcare personnel, essential workers, adults aged 65 years and older, long-term care facility residents, and persons with high-risk medical conditions).
Q: How do you see healthcare evolving?
A: Hopefully, this [pandemic] will lead to continued collaboration across the entire healthcare continuum. Additionally, enhanced telehealth will reshape the landscape for all providers.
Q: Rewind twenty years: if you weren't doing what you do now, what would you be doing instead?
A: Practicing as a physical therapist in Boise, Idaho, where I performed a clinical as a student physical therapist.
Q: Favorite quote?
A: This is a current favorite quote: "If You're Going through Hell, Keep Going" — Winston Churchill. Seems fitting as we battle COVID.