By Christa Hyson
The Mercy Health Addiction Treatment Collaborative is being celebrated as a finalist for the 2018 Inspire Gen-H Award. 
Each year, The Health Collaborative recognizes the healthcare heroes in our community at the Inspire | Healthcare Gala and Awards Celebration. Award categories include Diversity and Inclusion, Gen-H (population health), Informatics Solutions (health information technology), and Leadership in Quality Improvement. This year's sold-out event is being held on November 8 at The Center downtown.
The Gen-H Award recognizes an individual, team, or organization that has demonstrated progress on the Gen-H goals of making Greater Cincinnati and Northern Kentucky a healthier, more vibrant community by addressing health-related social needs affecting our community.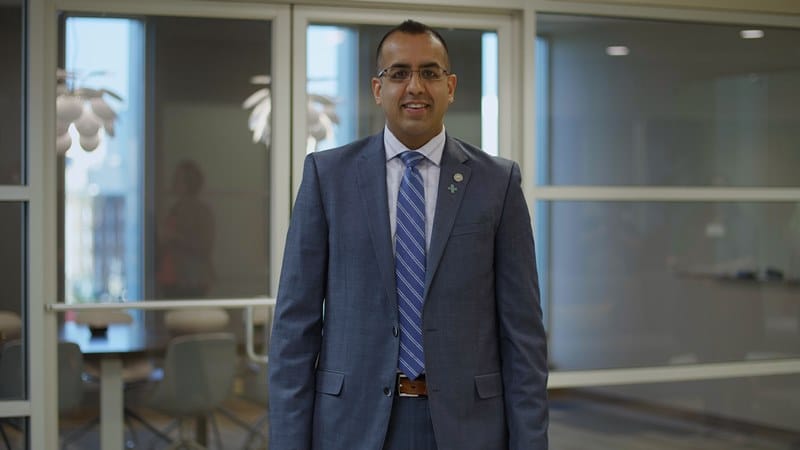 Navdeep Kang, PsyD, Director of Operations, Mercy Health Behavioral Health Services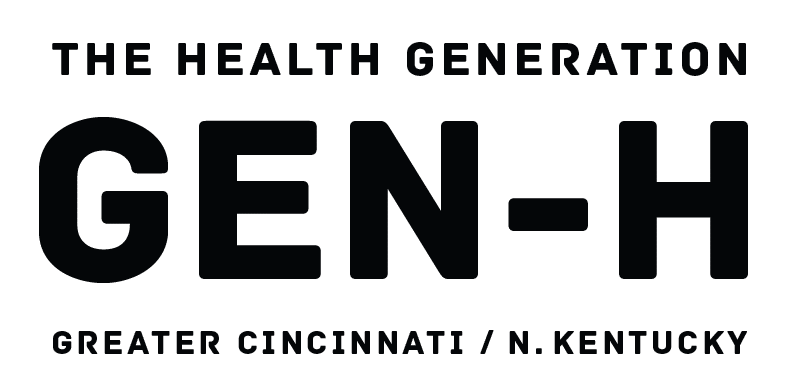 The Opioid Epidemic
In 2016, the State of Ohio had the second-highest rate of death due to drug overdose in the nation, according to statistics from the Centers for Diseases Control and Prevention.
In August 2017, the opioid crisis was officially designated a public health emergency. The opioid epidemic has hit Ohio especially hard. Not satisfied with the potential outcome, Mercy Health – Cincinnati has collaborated with a host of different agencies, public and private, to develop and support a public-health driven vision for a comprehensive care continuum for patients with substance abuse issues.
To be a part of the solution, in the summer of 2017, the Mercy Health Addiction Treatment Collaborative was formed. Under collaboration agreements, Mercy Health and 14 area providers have co-developed care coordination programs to expand access to, standardization of and continuity of care between Mercy Health hospitals and providers and treatment centers.
Mercy Health can provide short-term, hospital-based detox for those patients who need it. Mercy Health standardized emergency department protocols, including administration of buprenorphine products to initiate treatment. Nationally, this is a rarely-operationalized evidence-based practice but one that Mercy Health has operationalized in all of its Cincinnati emergency rooms. Once ready, Mercy Health transitions patients to outpatient providers for long-term medically-assisted treatment and related support services.
Destigmatizing Addiction
By expanding prevention and awareness efforts within Mercy Health, teams have facilitated dialogue to make talking about addiction disorders comfortable and beneficial for patients and providers. The goal is to change the culture around addiction disorders so that community members can receive the help when they need it and so that one-day patients can rejoin their communities as productive men and women.
Actions for Solutions
From prevention efforts, to harm-reduction methods, to long-term treatment, Mercy Health's aim is to normalize and expand treatment options for those suffering from substance abuse disorders. By supporting the expansion of naloxone, needle exchange, and investing in support technologies such as FindLocalTreatment.com, which provides real-time information on available treatment beds in the region, Mercy Health has created a system that is driven to achieve health equity by actively working to remove the stigma and treat substance abuse disorders as chronic conditions.
For example, in Greater Cincinnati as of late-July 2018, Mercy Health has screened over 44,000 patients, providing brief interventions for over 1,400 patients at risk for alcohol/drug dependency and alcohol/drug dependency treatment referrals for over 800 dependent patients. Voluntary inpatient detox, paired with timely patient handoff to a collaborative of 14+ community providers offering longer-term treatment has improved continuity of care between providers and treatment centers in the Mercy Health Addiction Collaborative to better care for those in need.
While the future of this epidemic is unknown, the Mercy Health Addiction Treatment Collaborative works to publicize community efforts nationally as a model that communities across the country confronting this issue can replicate to heal communities.
The Mercy Health Addiction Treatment Collaborative believes that we will ultimately be successful when we shift our focus on increasing the number of people living with opioid use disorder – as functional, contributing members of society, working toward their dreams.
The Team
Mercy Health Addiction Treatment Collaborative members include; Nav Kang, Psy.D., Director of Operations, Mercy Health Behavioral Health Services; Steve Feagins, MD, Vice President of Medical Affairs, Mercy Health East Market and Medical Director, Hamilton County Public Health; Larry Graham, MD, President, Mercy Health Behavioral Health Services; Vanessa Vonderhaar, Chief Nursing Officer, The Jewish Hospital – Mercy Health, leading Acute Care Nursing; Diane Kuhlmann, Mercy Health Regional Director, Case Management; Dave Fikse, COO, Mercy Health – Cincinnati, Executive Sponsor; Brianna McFawn, MD, Mercy Health Regional Medical Director, Primary Care; Wayne Bohenek, Mercy Health VP of Clinical Support Services; Brian Gray, Director of Business Development, Mercy Health Behavioral Health Services; Mike Argus, MD, Regional Medical Director, Mercy Health emergency departments, US Acute Care Solutions; Michael Willing, MD, Medical Director, The Jewish Hospital emergency department, UC Emergency Physicians; Jamelle Bowers, MD, Regional Medical Director, Hospital Medicine at Mercy Health, SOUND Physicians; and Param Hariharan, MD, Internists of Clermont.