TAP HEALTH, an extension of The Health Collaborative's Healthcare Workforce Innovation Department, enters the eighth year with largest class to date.
Cincinnati, OH – TAP MD and TAP HC are designed to "tap" into High School students' full potential by fueling interest for careers within medicine and healthcare. TAP MD is entering its eighth year and hosts a record-breaking class of 53 students. TAP HC had its inaugural year in 2018 and triumphantly returns in 2019 with a class of 30 – making 2019 an overall banner year.
Participating students must be strong academically, motivated, mature, and dependable. Standardized test scores, grades, and extracurricular involvement are among the factors considered by the selection committee when identifying students for the program.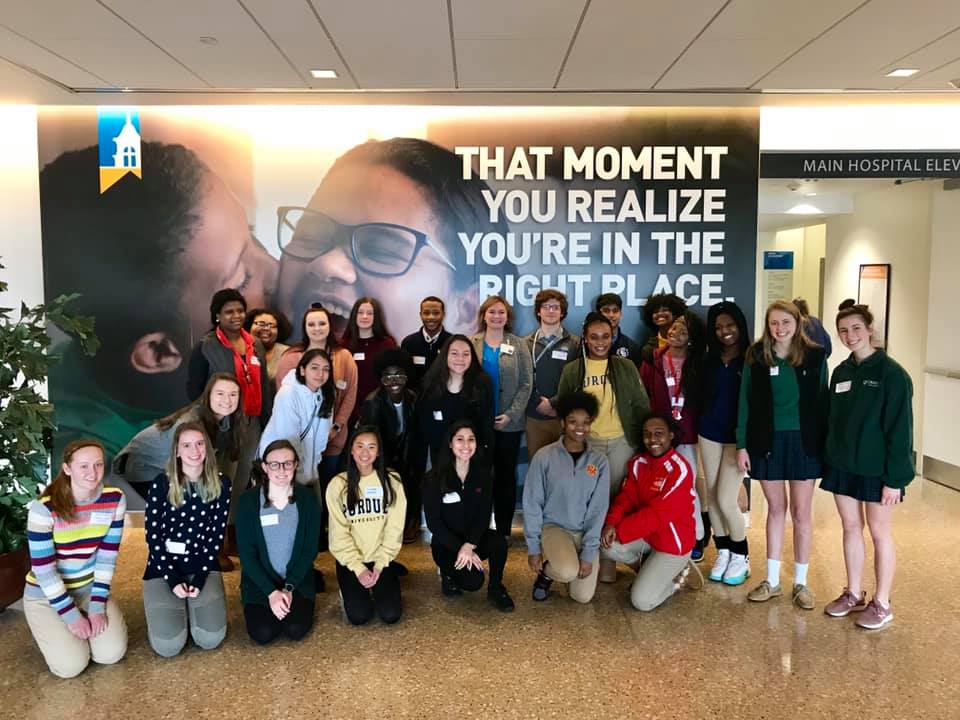 This year's class showcases students from twenty-six area high schools with three states and ten counties represented.  The students will gain exposure, knowledge and insight via our collaboration with thirteen healthcare partners – including major health systems, regional hospitals, healthcare centers and more.
These healthcare partners steward this project and champion the cause to engage youth in the healthcare industry. Our member hospitals, including Atrium Medical Center, Cincinnati Children's Hospital Medical Center, Highpoint Health, Mercy Health, St. Elizabeth Medical Center, The Christ Hospital, TriHealth and UC Health, develop curriculum, host site visits and lead the students through this year-long program. 
Students commit to the program for one year, attending monthly experiences at a variety of health and healthcare delivery sites throughout the Tristate area. At each monthly event, they are able to talk with professionals in their field(s) of interest, ask questions, handle equipment and instruments relevant to the job, and even view certain medical procedures as appropriate.
The first unique educational experience of the 2019 year was held February 18th where both MD and HC students observed a live surgical kidney removal at UC Health.  The Health Collaborative's INSPIRE Champion, Dr. Tayyab Diwan, served as an ambassador to the students with commentary and medical insights throughout the procedure. Dr. Diwan is the Physician Champion to the entire program.