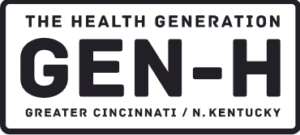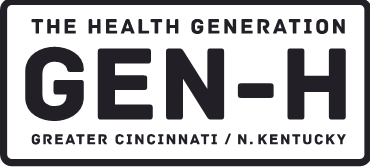 2016 Gen-H Award Winner: Mercy Health
Nominations are now being accepted for the 2017 Inspire | Healthcare Awards. The Greater Cincinnati region's premier healthcare event and awards ceremony, Inspire | Healthcare is set for November 1 at the Renaissance Hotel downtown, where we'll gather with several hundred of our members, partners, and friends to celebrate and recognize the innovators and change-makers that are raising the bar for health and healthcare in Cincinnati and beyond.
The Health Collaborative is now soliciting nominations for the Richard M. Smith MD Leadership in Quality Improvement Award, the Informatics Solutions Award, and the Gen-H Award. For the Gen-H award, we're looking to recognize the organization, group, or individual that has most contributed to the Gen-H community health agenda where they live, work, learn, or play – and we need your help.
Do you know of a Gen-H innovator who deserves to be recognized by the Greater Cincinnati region's healthcare community? Nominate a co-worker, colleague, or friend at healthcollab.org/inspire. The deadline to submit nominations is July 28, 2017. Deadline extended to August 4!
All award finalists receive two complimentary tickets to both the awards finalist breakfast on September 19 AND the Inspire | Healthcare event on November 1, and are featured in the 2017 Cincinnati Magazine "Top Docs" issue hitting newsstands in December. In order to become a finalist, nominees must show a commitment to the Gen-H goals of making the healthy choice the easy choice where we live, work, learn, or play.
What's Gen-H all about?
Gen-H, or The Health Generation, is a community-wide effort to address the Triple Aim of better health, better care, and lower costs for all in our region. Nominees for this category are selected for exemplary work in addressing health equity; making healthy foods available where they live, work, learn & play; and integrating physical activity into their daily lives.
Nominees who excel in any or all of the following Gen-H-aligned efforts are chosen to become finalists:
Positively address health equity gaps in all we do
Make healthy foods available where we live, work, learn & play
Integrate physical activity into our daily lives
Integrate coping strategies to reduce the health impact of stress
Advocate for incentives & policies that support healthy living
Empower individuals to become knowledgeable consumers of health & healthcare services
Activate the care system to continuously improve prevention and treatment of chronic diseases
Support measurement systems that identify and reward high quality, high value healthcare
Increase the capacity in our region to meet the healthcare needs of every person
Create stronger partnerships between healthcare professionals and public/private community resources that support health
A universal approach to better health
The Gen-H Award recipients for 2016 were Mercy Health, represented by Nicole Martel, Anne Stone, and Michelle Hopkins. Their health-in-all-things approach led to a wide variety of Gen-H aligned programs and initiatives for patients, physicians, staff, and visitors of Mercy Health – and even the residents of neighborhoods surrounding their facilities!
From developing a free outdoor fitness gym in Roselawn, to coordinating Health Days with screenings and resources at area churches and events, to making everything from healthy foods to standing desks more accessible to patients, employees, and residents, the Mercy Health team tackled better health from nearly every angle to ensure that everyone who touches their health system has an opportunity to be part of the Health Generation.
The Mercy Health team saw some healthy competition for the Gen-H award in 2016 – among the finalists were:
Carole Quackenbush: Veterans Liaison for VITAS Healthcare
Craig Osterhues: "Step Up Cincinnati" step challenge
Laura Chrysler and Mark Jeffreys: go Vibrant
Angelica Hardee and Caroline Hensley: Let's Change Our City
Terri Hanlon-Bremer: TriHealth Corporate Health Services Team
Click here to read an article about the 2016 Gen-H Award Finalists.
For questions or more information, please contact Amy Goetz, Communications Coordinator and Inspire awards manager, at agoetz@healthcollab.org.