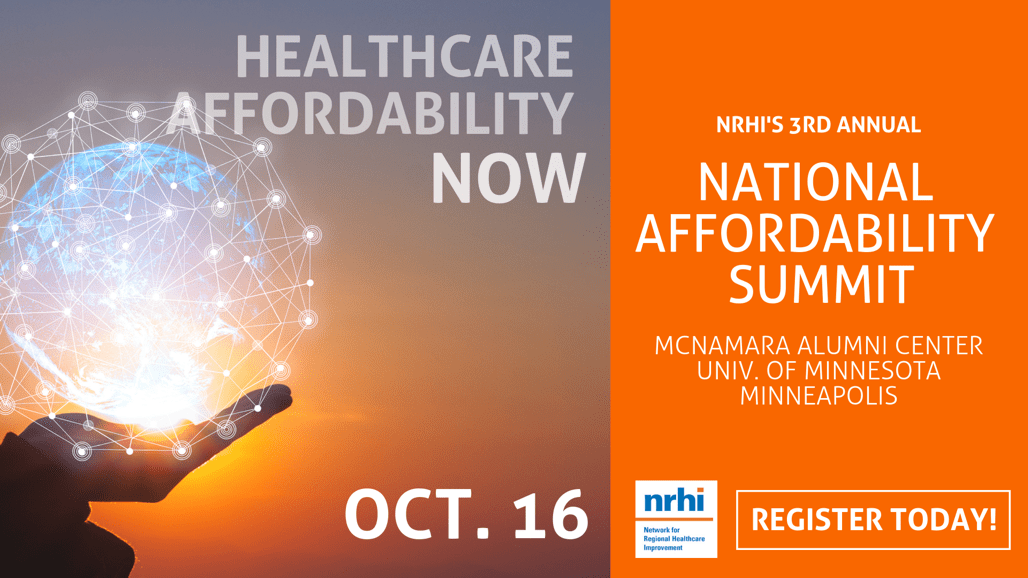 Register today for Network for Regional Healthcare Improvement (NRHI)'s
3

rd

 Annual National Affordability Summit! 
This year's event will bring together top thought leaders and change makers taking action and creating urgency for affordable healthcare. Attendees will leave with ideas for influencing policy and action locally and nationally by learning from those who are disrupting the status quo. The time is now for true transformation. Be a part of the solution.
NRHI's 3rd Annual National Affordability Summit will take place Oct. 16 at the University of Minnesota's McNamara Alumni Center in Minneapolis.