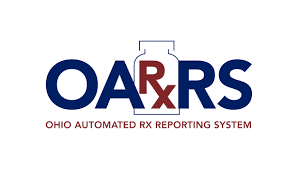 Former Wisconsin Governor and Health & Human Services Secretary Tommy Thompson refers to work being done in Ohio (with a local connection) in a recent editorial in The Hill. The article discusses a year-long study and a bill now introduced in Congress to combat the national opioid crisis, called the Connections Act of 2018.
The proposed act would provide more funding and resources to prescription drug monitoring programs to ensure that accurate, timely patient information is integrated into a healthcare provider's electronic health record systems and into pharmacists' dispensary systems.
The State of Ohio's Automated Rx Reporting System (OARRS) recently purchased and implemented a controlled substance repository that works with EHR vendors, practices, and HIEs. The Health Collaborative signed on with OARRS to provide integration services to providers, particularly those independent practices that may need additional support.
In his piece in The Hill, Thompson holds up Ohio as "one of the best examples of the success of this innovation:"
Since the state began integrating its PDMP data into clinical workflow in January 2016, they have seen an incredible 1000% increase in provider usage of the PDMP thanks to improved ease of access. The CONNECTIONS Act provides funding for more states to follow their lead in tackling the opioid crisis by maximizing data and technology.
To read the full article, go to http://thehill.com/opinion/healthcare/392725-heres-how-we-can-use-better-data-to-combat-opioids.
For more information on how your practice or system might benefit from The Health Collaborative's HealthBridge Suite of technology services, please contact Sean Flynn, Senior Account Manager at sflynn@healthcollab.org.