PriMed Wright Dunbar Physicians and Pediatrics are being celebrated as finalists for the 2018 INSPIRE Diversity and Inclusion Award.
Each year, The Health Collaborative recognizes the healthcare heroes in our community at the Inspire | Healthcare Gala and Awards Celebration. This year's sold-out event is being held on November 8 at The Center downtown.
Award categories have included Gen-H (population health), Informatics Solutions (health information technology), and Leadership in Quality Improvement. NEW this year is the Diversity and Inclusion Award category, which acknowledges an individual or organization-level commitment to inclusiveness and advocacy for under-represented and minority populations – and for people of diverse cultures, backgrounds, and experiences – in its overall policies, practices, and partnerships.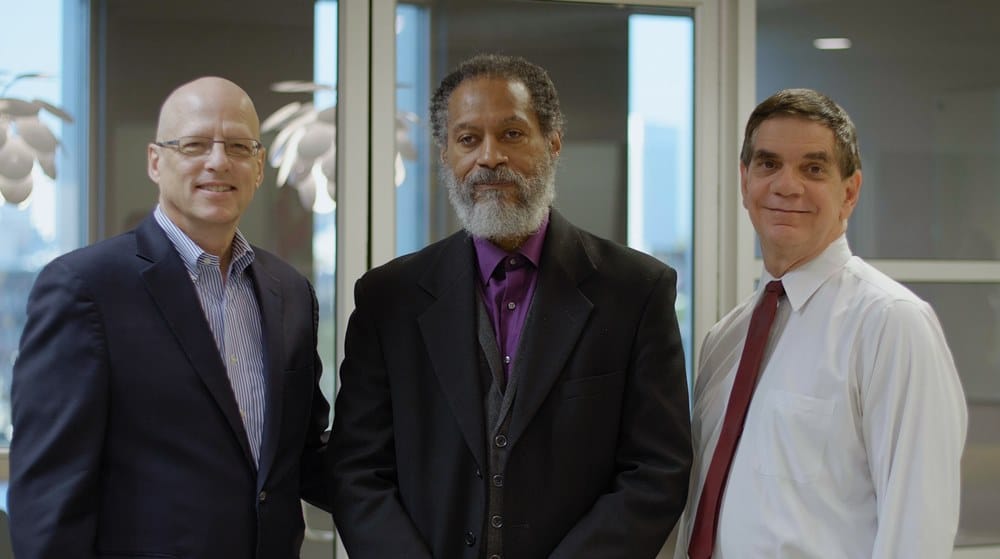 When a major hospital closed in an economically disadvantaged urban community in Dayton, Ohio, patients in the area were understandably concerned. Without skipping a beat, however, the dedicated staff at PriMed's Wright Dunbar Family Practice and Pediatrics office stepped up.
As one of PriMed's 15 physician offices, Wright Dunbar has three physicians, six nurses, a nurse practitioner, a patient care coordinator, a medical assistant, four receptionists and an office manager—a small but mighty staff that offers exceptional primary care services for its predominately African American patient population.
Answering the community need
With 50 percent of its patients on Medicaid, the office saw nearly 11,000 patient visits in 2017. Seeing a tremendous need for primary care services in the community, the Wright Dunbar office added a full-time family nurse practitioner and a part-time pediatrician. It also focused on providing a fresh, updated environment through a renovation of the building that was built in the 1930s and improved its clinical work flow and digital connectivity.
"When I came to PriMed Physicians…I was incredibly impressed by its laser focus on quality and its dedication to serving the underserved…at its Wright Dunbar office."
The office is an active member of the community. Each quarter, the staff hosts sessions with the Patient and Family Advisory Council to seek input from those who receive care. These listening sessions give the Wright Dunbar team first-hand knowledge of the needs and concerns of the community.
The Wright Dunbar office also has a strong collaboration with Ziks Family Pharmacy. Located on the same block as Wright Dunbar, this incredible partnership gives patients, who often have transportation challenges, the access to the pharmaceuticals and medical supplies they need on a daily basis.
"When I came to PriMed Physicians as its new CEO a little more than a year ago, I was incredibly impressed by its laser focus on quality and its dedication to serving the underserved at all of its offices, particularly at its Wright Dunbar Office," shared Ted Inman, PriMed CEO. "The physicians and staff at the Wright Dunbar office are dedicated to their patients. Since the payments available to support the office are insufficient to cover the costs of the office, all offices contribute part of their revenues to support the office. In addition, physicians and staff from other offices help out to cover vacations and illnesses without complaint. Throughout PriMed Physicians, there is an all-hands-on-deck philosophy. I am incredibly proud to be their CEO."
Results that Speak Louder than Words
Through its dedicated staff and strategically focused efforts, the medical team has been able to produce outstanding clinical outcomes. To date, the team has been able to get:
90% of patients with hypertension under control, in comparison to the national average of 50%
96% of adult patients screened for tobacco use
95% of adult patients screened for depression
91% of patients at risk for falling, screened for fall risks\
86% of pediatric asthma patients prescribed ICS or other anti-asthmatic medications
The Health Collaborative is proud to honor PriMed's Wright Dunbar and its devoted staff as a nominee for the 2018 Inspire Healthcare Award in Diversity and Inclusion.