Over the past several weeks, we've been catching up with our THC staff members who traveled out to Las Vegas for HIMSS18 back in February. HIMSS (Healthcare Information and Management Systems Society) is a global, cause-based, not-for-profit organization focused on better health through information and technology. Each year the organization hosts its over-the-top, cutting-edge Global Conference & Exhibition in Las Vegas.
This year we had three staff members in attendance to soak it all in and bring back a snapshot of the latest and greatest in healthcare tech: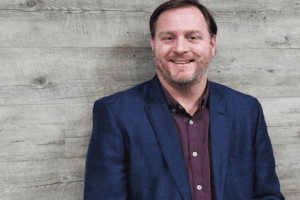 Jason W. Buckner (JWB) – SVP, Informatics
Jane Muindi (JM) – 

Manager, Informatics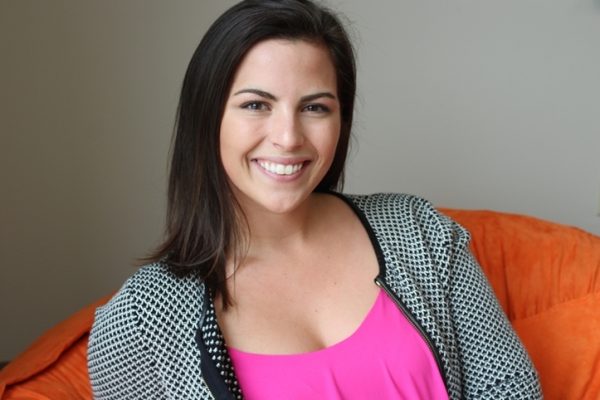 Meg Scully (MS) – hb/suite Customer Account Manager
Setting the scene: what's it like?
JWB: As it is every year, HIMSS was a lot to take in and the most beneficial aspect for me was networking with others. Just about everyone in health IT attends this event (40,000+ attendees this year) so you get to catch up with vendors, peers, policy makers, and more. It is good to connect with others who are tackling similar problems in unique ways.
MS: The exhibition hall was unlike anything I have ever seen before. There were two floors full of Health IT industry vendors and both floors went on for what seemed like miles. I had spoken to previous HIMSS attendees prior to my departure and the one common thread above anything else: "Wear comfortable shoes!" They were not wrong! Multiple times I thought I was never going to make it out!
Companies had two-story booths where you could schedule private appointments in an office, and big EMR companies like Epic had faux-fireplaces and couches which made you quickly forget where you were. It was impressive to say the least.
A focus on data-sharing
MS: The first day of the conference was all about Health Information Exchanges (HIE) and how we can work toward person-centered interoperability to manage complex populations and problems. Being in a room full peers was by far my favorite part of the trip. It's great to chat with individuals who understand the opportunity we have as an HIE, and to hear more about all of the amazing things people are doing around the country.
JM: With increased focus on integrating physical health information with behavioral health and social determinant information, HIEs are positioned to help support the integration of these previously disparate data sets. Here we learned about the complexities, potential barriers, and solutions being identified to enable the sharing of behavioral health information in their communities. This ties in nicely with work being done in our region's Gen-H population health initiative through the Accountable Health Communities grant, linking clinical and community services to address the 80% of our health that is influenced by social determinants.
Investing in security
JM: Organizations will need to make significant investments in cybersecurity to enable the secure exchange of health information. Organizations have to balance the need for security with the limitations it places on clinical productivity while responding to threats without hindering accessibility.
Favorite new ideas/technologies
JWB: Understanding the multitude of ways in which a problem can be solved helps us recognize pitfalls and leverage proven methods to success. Consistent themes this year revolved around:
Artificial intelligence
Blockchain
FHIR and API technologies
Population health analytics (identification and management of high risk patients)
JM: There seems to be significant interest of AI/Machine Learning in health data collection and applications as evidenced by the numerous startups related to AI that were present at HIMSS18. AI-based tools are already appearing in health-oriented apps that can be employed on handheld, networked devices such as smartphones. The challenge is how AI will shape the future of public health, community health, and healthcare delivery without introducing additional burden to clinicians.
Final thoughts? Did HIMSS live up to the hype?
JWB: I use the Gartner Hype Cycle to attempt to manage the hype into reality. Overall it was a very beneficial trip and we will utilize the learnings in our strategy as we move forward.
JM: Technology alone will not solve the social determinants of health, building frameworks around the person as well would provide the optimum level of wellness.
MS: It was an amazing opportunity as a young person breaking into this space to meet and chat with so many incredible people… I found myself saying "Hey, we do that!" more than once in a variety of spaces and it made me proud to be a part of an organization that is working diligently to stay on top of the ever-changing healthcare landscape. I walked away from HIMSS inspired, empowered, and ready to figure out how we can incorporate some of the cutting-edge technology being demonstrated there in the Greater Cincinnati area.