By Lisa Sladeck
Alex Vaillancourt, CPHIMS is the most recent addition to the THC executive team. With previous roles at CareSource and The Christ Hospital Health Network, Alex comes to us with deep experience in technological innovation, Enterprise program management, and operational strategy in the healthcare sector.
Alex was even named to Becker's Hospital Review "Top 100 Healthcare CIOs to know" for 2013, yet balances it all with a musical and creative side and a wicked sense of humor. Take a moment to get to know Alex and his outlook on the holidays…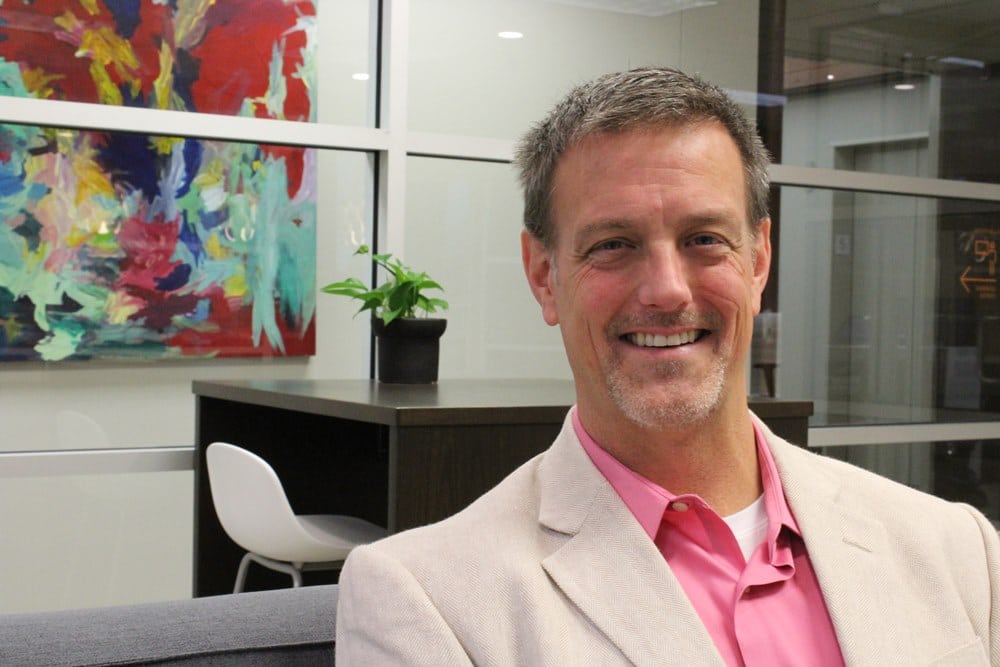 Q: What is your favorite holiday memory?
A: While my family and I enjoy spending time with extended family and friends, my favorite holiday memory was just a couple years ago where we had an opportunity to take a mini-vacation over Thanksgiving out of the country. It was a very intimate experience for me and a holiday we still talk about today.
Q: Where did you grow up and how has it shaped who you have become?
A: I've had an opportunity to live and 'grow up' in several different locations. I started school in Ann Arbor, MI and graduated here in Cincinnati, OH. Living in different locations has afforded a valuable perspective to make and keep long distance relationships and to assimilate into different 'cultures.' Professionally, I believe it has helped me be a strong collaborator.
Q: What's your favorite stress-relieving activity outside of the office, and why?
A: My favorite hobby and de-stressing activity is playing music in my home recording studio. Most of the time I play for my own enjoyment but have also recorded several of my own songs. Lately, I find myself recording 'cinematic movie trailer' type songs.
Q: Holiday yin-yang question: Egg nog or cider?
A: Definitely cider…hot or cold! In fact, I enjoy this time of year (fall/winter) where fresh cider is in season.
Q: What's your favorite holiday song and why?
A: The song 'O Holy Night' has been one of my favorites since I was young. The church I attended invited a professional tenor singer to sing solo against the backdrop of a large pipe organ and I had chills the entire song.
Q: You've only been with THC a few weeks, but if you had wish-list items or predictions for Informatics in 2019, what would they be?
A: I predict that 2019 will be the best year yet in moving the needle on healthcare quality in this region and beyond. Healthcare IT has come a long way to provide the necessary tools, data, and engagement to assist our clinicians and patients toward healthier communities. While it's not perfect, with the right collaboration, I believe we'll continue to accelerate our 'get healthy' efforts.
Thirsty for cider recommendations now? Get in touch with Alex at availlancourt@healthcollab.org.