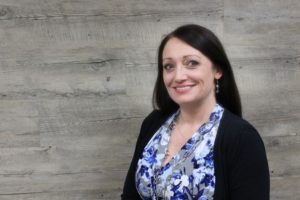 We caught up with Amber Antoni, our new Director of Regional Preparedness Coordination, who was recently hired to lead our emergency preparedness and response-related activities. 
Q:  Hi Amber! Can you tell us a bit about your background? 
A: I have a Master's Degree in Nursing and I have been a nurse for 13 years. During that time I gained experience in labor & delivery and Pediatric ICU, and I also held nursing clinical instructor and house nursing supervisor roles. My career path has helped me to develop critical thinking skills, a passion for learning and teaching, and has sparked my interest in disaster preparedness and response.
Q: What is your favorite part of your job?
A: My favorite part about THC is the team! Everyone has been welcoming and enthusiastic about their work. The atmosphere is engaging and always positive! And of course, in collaborating with local, county, regional, state, and federal partners in preparedness-related activities, there is never a dull moment.
Q: What's your favorite stress-relieving activity outside of the office, and why?
A: I like to get together with some friends and have a craft night! It's a fun way to spend time with friends and be creative.
Q: Where is your favorite vacation spot?
A: Anywhere there is water! I love going to the beach, but I love the mountains with a lake view too!
[blockquote]
"I'm eager to continue working with our partners & members to positively impact regional preparedness and make Cincinnati a more resilient community. It's exciting to join such an energetic and passionate team!"
[/mk_blockquote]