"I am excited to embark on this new journey and I feel like my past experiences have prepped me for the vast array of services that we provide at THC. I am thrilled to be part of an organization that is so forward thinking and purposeful, in our efforts to  improve healthcare in our surrounding communities."
Q: Hi, Dawn! Start us off by giving us an overview of your role at THC in three sentences or less
A: I am the Director, Regional Epic Services. To put that in layman terms, I would describe it as being responsible for helping THC provide a non-competitive environment where Epic teams across the Cincinnati, Dayton, and Northern KY area can collaborate on various efforts, with one common goal: our patients.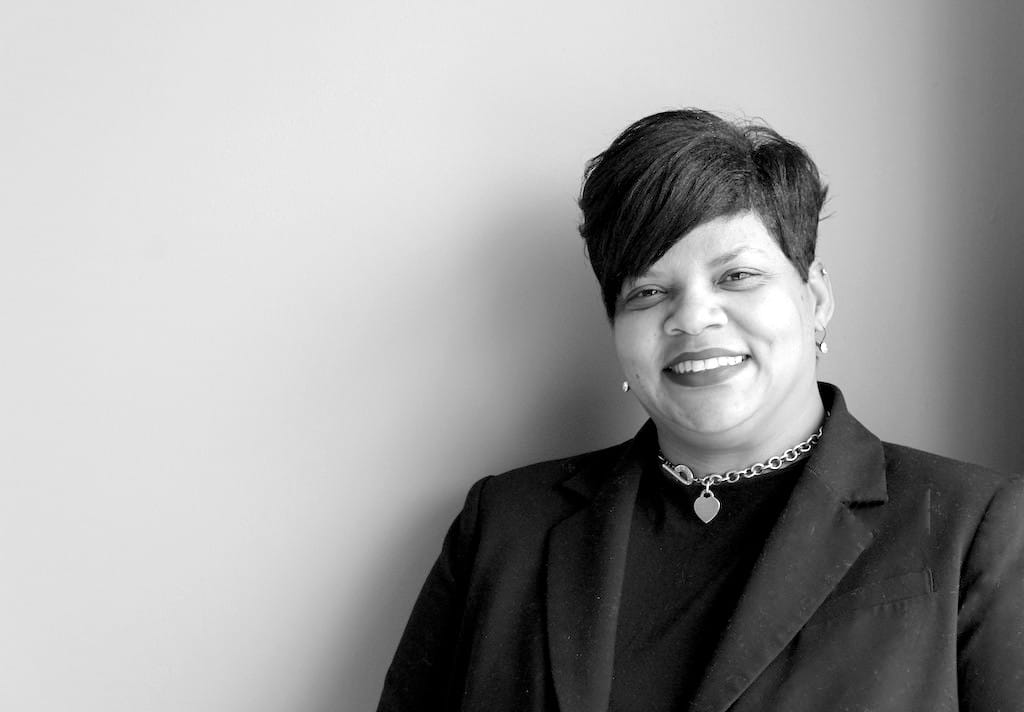 Q: What is your favorite part of your job?
A: I love meeting new people and hearing about what they do at their organizations. I like to hear their challenges and immediately begin thinking of ways to assist them. I have enjoyed seeing people that I have met in previous roles as well.
Q: Where did you grow up, and how has it shaped who you have become?
A: I grew up in Jefferson Township in Dayton, OH. I believe it helped shape my sense of "community." Our small community was close-knit, and everyone was considered family. I would like to think that I have a greater concern for my fellow neighbor, because of it.
Q: What's your favorite stress-relieving activity outside of the office, and why?
A: Listening to smooth jazz music. Boney James, Peter White, Brian Culbertson and Norman Brown to name a few! There is something about the smooth sound of the saxophone that relaxes me almost immediately. I usually have it playing in my car, on my phone, office, etc.
Q: What are you most proud of, personally or professionally?
A: I believe my greatest accomplishment personally, is introducing my children to the love of Jesus Christ. To me, as a mother, that was one of the biggest goals I had and I take that responsibility seriously. Professionally, I am very proud of how much I've learned about myself. I am much more resilient and driven than I ever knew. When I was given the opportunity to leave KHN shortly after celebrating my 12-year anniversary, I was nervous about what the future might hold. My husband stood me in front of the mirror and said "The only person standing between you and this amazing opportunity with Duke, is looking at you in the mirror." I knew from that moment on that I could do whatever I put my mind to and it helps to have a great support system. My family and friends are amazing, from my parents and siblings to my extended family as well. I am very proud of who they are.
Q: If you had a catch phrase, what would it be?
A: 'Make it a great day" is my go-to greeting. However, one of my favorite scriptures is "To whom much is given, much is required" – Luke 12:48 and the other is Psalms 24, which begins with "The earth is the Lord's and the fullness thereof, the world and they that dwell therein." That portion of the scripture reminds me that no matter what is going on in my world, God is in control and we all belong to Him.
Q: Where is your favorite vacation spot?
A: My favorite vacation spot is Siesta Key, FL. We vacation there every year and stay on Turtle Beach. However, we recently went to Negril, Jamaica and that is an absolutely beautiful place to visit. We are thinking of celebrating our 10-year wedding anniversary there. As of right now, JAMAICA is my favorite!
Q: What's the oddest job you ever had (besides this one)?
A: One of my first jobs was at an auto supply store. I was one of only a few female employees and it was an eye-opening experience. I grew up with 3 brothers and I'm the only girl, so being the only girl wasn't new to me, but it definitely opened my eyes to the struggles that can be present when you work in a male dominated workplace. The second oddest job and most memorable (in a bad way) was at a buffet restaurant. I credit that job with laying the groundwork for my hate/hate relationship with buffet restaurants 😊 germs, germs and more germs! No thanks!
Ready to talk Epic and smooth jazz with Dawn? Get in touch: dday@healthcollab.org