Get to know our new Development Director, Denise Carl! 
Denise comes to us from the University of Kentucky where she has served as the Director of Philanthropy for the College of Communication & Information.  
As our Director of Development, Denise oversees and manages fundraising efforts for Gen-H and other associated programming, which includes cultivating prospects, building strong and successful relationships, stewarding donors and patrons, and collaborating with the Communications staff to effectively execute fundraising events.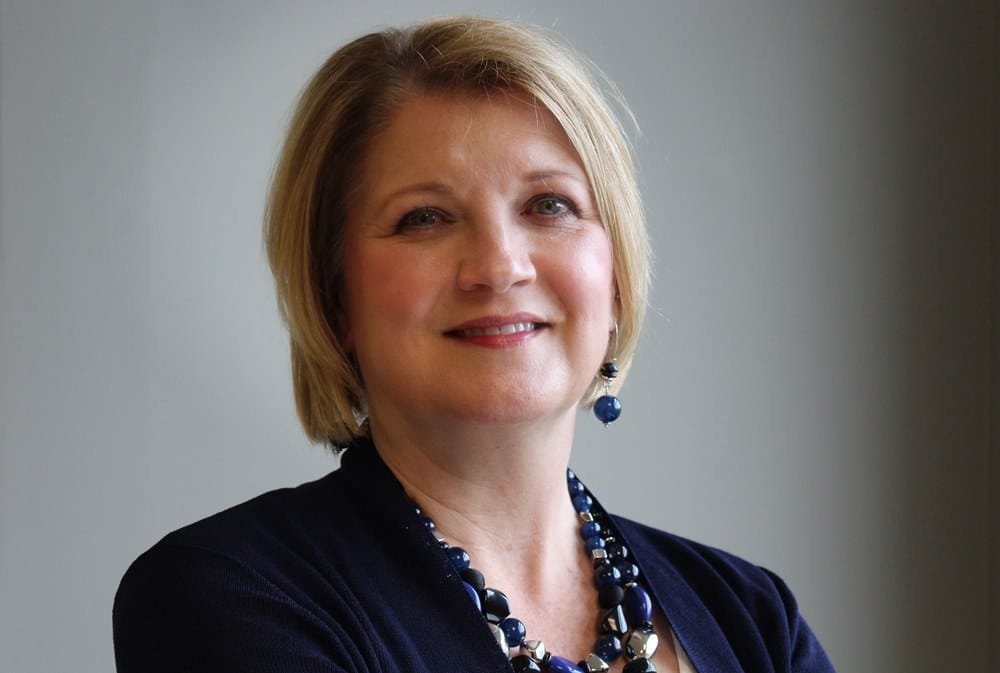 Q: Hi, Denise! You've been with us for a few weeks now, let's start with your favorite part of your job so far. 
A: My favorite thing so far is relationship development: meeting new prospects or advocates and connecting them with THC in the most meaningful way possible. I'm looking forward to developing THC's fundraising apparatus and infrastructure and growing our donor base, and possibly creating an endowed fund to assist our future programmatic efforts.
Q. Where did you grow up, and how has it shaped who you have become?
A: I grew up in Goshen, Ohio in Clermont County. My parents were Eastern Kentucky transplants who settled there in the 1950's as school teachers, and it's where my older brother, my only sibling, still resides. At that time, it was even more rural than it is now and everybody seemed to know everybody else. I recall always feeling safe and content. I think my "never met a stranger" attitude may have been partially shaped by this small-town upbringing.
Q. What is your background?
A: I've most recently worked in development at the College of Communication and Information at the University of Kentucky, the McMicken College of Arts & Sciences at UC, and Easter Seals Serving Cincinnati. I have a BA in Media Arts & Studies from UK.
Q. What's your favorite stress-relieving activity outside of the office, and why?
A: I enjoy the outdoors (hiking, stand-up paddle boarding) and chilling on my couch in front of the fireplace with my spoiled-rotten cat. I find nature/sunshine to be restorative, and a purring cat is the world's best sedative. (And a little "retail therapy" and bourbon never hurts.)
I find nature & sunshine to be restorative, and a purring cat is the world's best sedative. (And a little "retail therapy" and bourbon never hurts.)
Q. What are you most proud of, personally or professionally?
A: I think I'm most proud of the happy, fulfilling life I've built with my loving husband, supportive family, and good friends.
Q. If you had a catch phrase, what would it be?
A: "Buy the ticket, take the ride," which I poached from a journalistic hero of mine, Hunter S. Thompson.
Q. If you were a character on The Simpsons, who would you be and why?
A: Probably "Lisa" because she seems to be the most enlightened character on the show, and I'd want to be viewed as enlightened.
Q. Where is your favorite vacation spot? Or, tell us a bit about your most favorite vacation ever.
A: So far, it's Ireland. It's believed my ancestors emigrated from County Tyrone in Northern Ireland to "the colonies" in the late 1700's. I found the people there to be very fun and friendly, and it's the most beautiful place I've visited.
Q. What's the oddest job you ever had (besides this one)?
A: While a college student, I worked as a telemarketer at an Olan Mills Studio (horrific!) in a strip mall, and while working there one evening, the strip mall was hit by a tornado. I took that as a sign and never went back.
Q: Have you ever met a celebrity? If yes, who was it? Were they nice?
A: I've met several UK basketball players who are now NBA stars, and I once met Bret Michaels, lead singer of the hair metal band "Poison" in a now-nonexistent bar in Clifton called "Dollar Bill's." All the players and Bret were friendly.
Q. What's your weirdest/most unusual talent and when does it come in handy?
A: Not sure this would qualify as an actual talent but, I seem to have the ability to just look like I'm "supposed to be there," and therefore have been able to enter VIP tents, etc. at several events over the years without proper credentials or incident.
Q. What song would you sing on American Idol?
A: I would never participate on that show (not a fan) but, if I were to sing karaoke, I would probably sing "Best of My Love" by the Emotions, since it's my old-school party jam of choice.
Q. If you were stuck on an island and could choose one person to be stuck with, who would it be? Why?
A: My husband, Roy. He is my best friend, I would miss him otherwise, and he would be willing/able to kill stuff, if we had no other option, to keep us alive.
Q. What is your favorite Netflix or Hulu show?
A: I subscribe to Netflix but rarely watch it. However, I am a Game of Thrones fan and admit that I'm a little lost now that the series has concluded.
Ready to commiserate with Denise about Game of Thrones over some old-school party jams? Connect at dcarl@healthcollab.org!