Jackie Glaser is our new Senior Director Client Services!
We sat down with Jackie for a deeper dive into what makes her tick.
Says Jackie, "I could not be more excited to be a part of the mission of THC. I get to work with the best and the brightest clinicians, IT professionals and business people all working toward the same goal: Making our community healthy by design."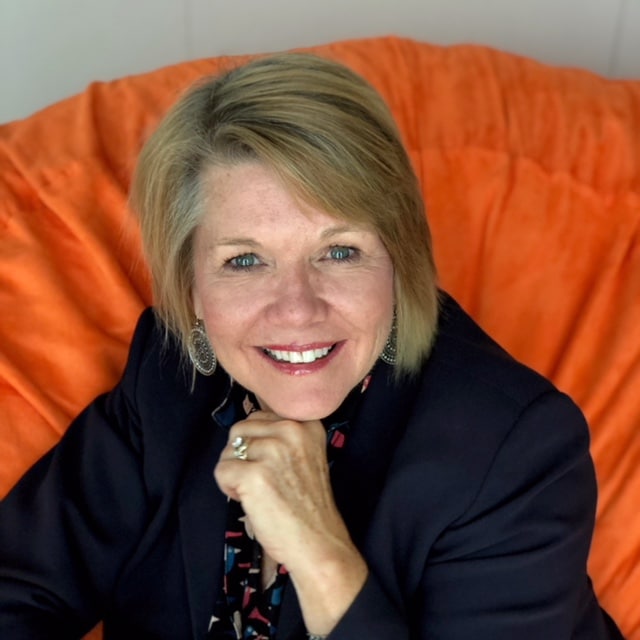 Q: Welcome, Jackie! We're so glad you're here. Let's start with what you will be focusing your time on at the Health Collaborative – can you give us a quick overview? 
A:
I will serve as the Senior Director of Client Services. I am excited to add structure to the sales team and implement measures for managing customers so that we keep them happy – and keep them!
Q: What is your favorite part of your job so far?
A: So far, I am in love with the culture here. I am a people person. I love to collaborate, work as part of a team and see our work pay off.
Q:  Where did you grow up, and how has it shaped who you have become?
A: I was raised locally in Mt. Healthy. I've always thought it was important to never forget where you came from.
Q: What is your background, in terms of previous roles, education, etc.?
A: I attended Eastern Kentucky University for undergrad and received my MBA from Xavier University. I most recently worked for Tri-Health (Corporate Health Division). We had over 3,500 clients. It was great to see everyone from employees to companies taking an interest in wellness. Integrating health and wellness services makes better, healthier, more productive employees.
Q: What's your favorite stress-relieving activity outside of the office, and why?
A: I just love to come home, change into some leggings and just stretch! It's just nice to relax and listen to my body.
Q: What are you most proud of, personally or professionally?
A: I am incredibly proud of my 20-year marriage, and especially of my daughter, Abby.
Q: What fruit or vegetable would you be, and why?
A: I'd have to choose to be a pineapple. Stand tall, always wear a crown, be sweet on the inside, and just a little prickly on the outside.
Q: How old do you FEEL right now?
A:
…Far younger than I actually am 😊
Q: If you had a catch phrase, what would it be?
A: One day at a time
Q: What TV sitcom would best describe your life?
A: Definitely "Home Improvement." My husband is a lot like Tim – there's nothing he can't fix!
Q: What book are you currently reading?
A: Seamless by Angie Smith. This is a unique book that reads along with the Bible in 8 weeks and helps you understand the Bible as one complete story.
Q: Yin-yang questions: Chocolate or vanilla? Puppies or kittens? 
A: Oh chocolate… unless it's vanilla with caramel swirls… and I'm a huge dog lover. Rescue puppies are the best.
Q What fruit or vegetable would you be, and why?
A: I'd have to choose to be a pineapple. Stand tall, always wear a crown, be sweet on the inside, and just a little prickly on the outside.
Q: What's the oddest job you ever had (besides this one)?
A: Selling magazines on the phone – it only lasted one week. It was awful!
Q: What really grinds your gears?
A: Nothing is worse than a lack of initiative.
Q: What's your weirdest/most unusual talent and when does it come in handy?
A: I play the flute. I have played at a wedding or 2 but play each summer with my high school alumni band—a 50 year+ tradition for my high school band director.
Q: What song would you sing on American Idol?
A: "I Hope You Dance" by Lee Ann Womack. That was popular when my daughter was born and captures my wish for her.
Q: If you could be in a movie of your choice, what movie would you choose and what character would you play?
A: I would love to be the Diane Keaton character in Book Club – opposite Andy Garcia – or anything opposite Ryan Reynolds or Ryan Gosling.
Q: If you could, what time period would you visit in history?
A: Absolutely the 1950s! Growing up, my mom would always have music from this era playing in our home. I always thought the young people of the '50s looked like they were having so much fun – and the music is great too!
Hungry for more? Ready to connect with a fellow pineapple? Contact Jackie at jglaser@healthcollab.org!