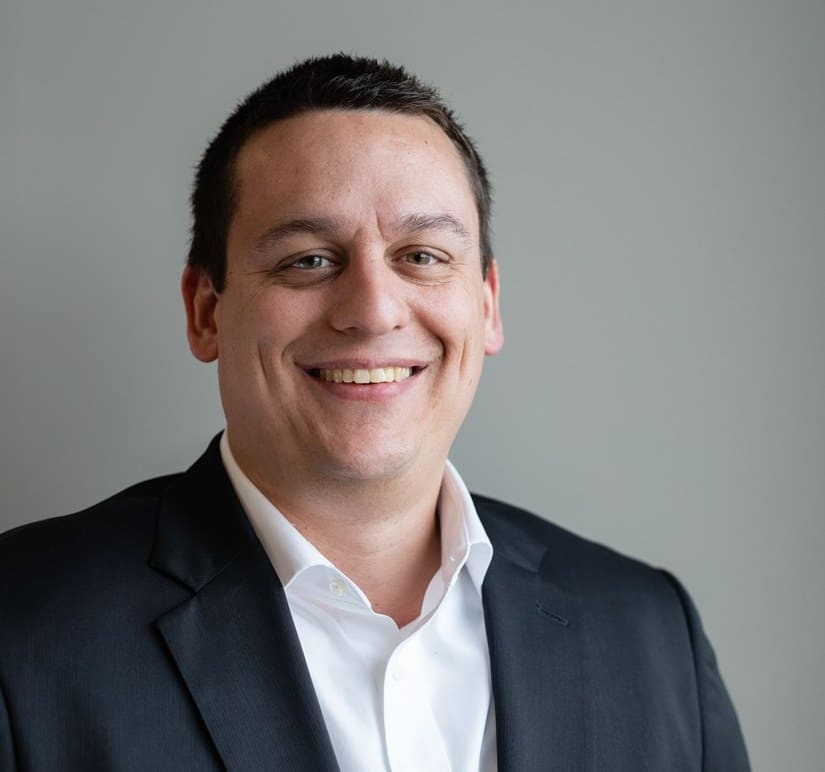 Long-time staff member Jason Bubenhofer isn't one to toot his own horn so we have to do it for him.
If there is an initiative, service, or project happening at The Health Collaborative, chances are good that Jason has had some part in it. He leads THC's Business Intelligence service line, producing studies on utilization, quality, human resources, and more that our members have come to depend on for tracking local healthcare trends.
Jason is instrumental in supporting departments such as workforce innovation, human resources, and communications, even rolling up his sleeves to help out at the annual Inspire Awards Celebration and other major events. It's been a while since we caught up with Jason for a Q&A – read on for what's new with "The Bubenator."
Q: Hey there, Jason! Let's start with your role: what is your favorite part of your job?
A. My favorite part of my job is easily the people. I've been with the Health Collaborative (by way of the Health Council) for more than 12 years. There are still a few individuals at the health systems who I've had the privilege of working with since coming on board in 2007. Having the opportunity to work with good people can make any role much more enjoyable and fulfilling.
Q: What's your favorite stress-relieving activity outside of the office, and why?
A: I've always loved playing softball. I used to play more frequently 10 years ago, but I still do play in one or two age 35+ old guys leagues each summer now.
Q: What are you most proud of, personally or professionally?
A: My wife, Natalie, and our two-year-old son, Samuel. Natalie is a third-grade teacher in a public-school district, and her workdays are far different than mine!
Q: What's the oddest job you ever had (besides this one)?
A: Probably the summer of 1995. I was a golf caddy at a local country club and one of the guys I caddied for was John Boehner, who at the time was a member of the House of Representatives and would later go on to be Speaker of the House. Despite being a teenager, I knew he was a member of Congress at the time. Boehner came across as a nice, normal guy to me and there wasn't really anything remarkable about being his golf caddy. He golfed a lot, smoked frequently and always had that infamous tan.
Q: If you could, what time period would you visit in history?
A: I'd go back in time and watch the 1919 World Series live in person. The Cincinnati Reds won the World Series, though it was tainted by the Black Sox Scandal in which eight members of the Chicago White Sox conspired to throw the series to the Reds. I'd like to go back and see what really happened during that infamous series.
Q: If you could drink one drink other than water for the rest of your life, what would it be?
A: Craft beer! Preferably stouts, porters, marzens, pumpkins, winter warmers and brown ales.
Q: What would you like to do when you retire?
A: Travel. I have a goal of visiting every MLB stadium and every U.S. National Park. Here's a quick story about one of my MLB Stadium adventures that some older Reds fans may appreciate:
Five years ago, we had the chance to visit Fenway Park in Boston for both a game and a tour. As a Reds fan, of course, I decided to wear my Reds hat. Our tour guide was an older gentlemen and lifelong Red Sox fan; he was also a very good storyteller, and this was likely the perfect job for him.
On one part of the tour, our guide showed us where Carlton Fisk's 1975 Game 6 winning home run landed off the left field foul pole. He told us a flamboyant story of what he was doing on the night of that game and of the celebration that ensued after Fisk's home run landed in the very spot that we were standing. He finished his story by illustrating the total euphoria that Red Sox fans and all of Boston had that night, and then he asked our group if we had any questions.
I couldn't help myself, so I raised my hand to ask a question (remember, I'm wearing my Reds hat). I told him that I appreciated the story, but that I was also wondering if he was going to show us the spot in center field where Joe Morgan's game winning hit landed the following night in Game 7. His response, in a perfect deadpan manner: "Thanks to the Reds fan with us today, this tour is now finished."
Connect with Jason on craft beers and lament this year's Opening Day cancellation with him: jbubenhofer@healthcollab.org.