By Lisa Sladeck
We recently welcomed Josh Boyd, Coordinator Regional Preparedness and Trauma Services, to the THC team. In his new role he'll spend the bulk of his time on regional emergency preparedness initiatives and communications, regional asset management, exercises, and grant deliverable activities. He's also responsible for managing the Tristate Nursing Resource Center and the Centralized Clinical Placement System.
We took a minute to get to know Josh a little better with a quick Q&A. Read on to find out where he gets all those preparedness chops, and which celebrity he accommodated with a port-a-john in a previous life!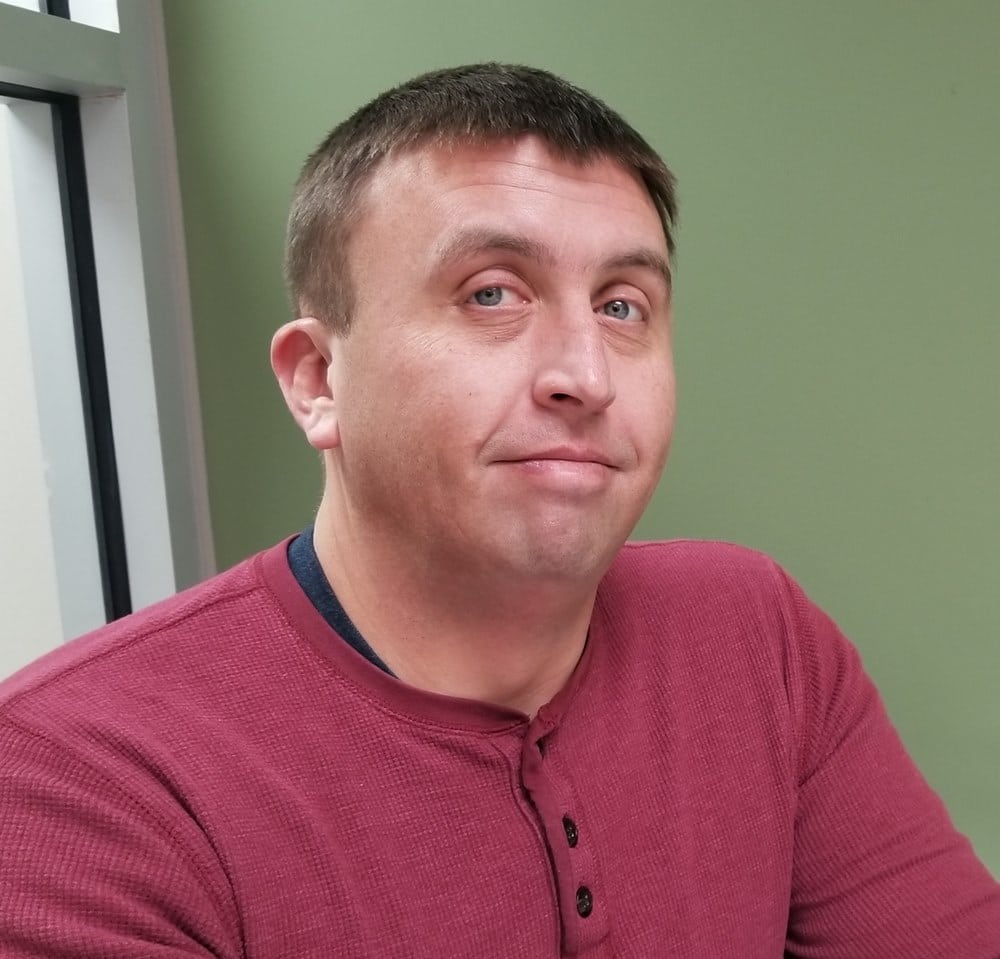 Q: Hi, Josh! Tell us little about yourself. Where did you grow up, and how has it shaped who you have become?
A: I grew up in Harrison Township just north of Dayton, OH. It is a small community of mid- to lower-income families. Growing up with strength of family and value in hard work set a standard for me.
Q: What is your background? 
A: I started in the fire service in 2001 as a volunteer. I worked for various agencies over the next decade until I found myself in Lebanon. Since then I have stayed with Lebanon fire department to date. I currently work with Cincinnati Children's as well, as a Paramedic II for emergency services. I teach various courses for AHA, Wright State University, and Cincinnati Children's ranging from PALS and ACLS courses to disaster preparedness basic and advanced courses. Along with all of these I am the coordinator for the CCHMC hazmat program and Emerging Illness program i.e. EBOLA. These two jobs have both became part-time since joining the team here at THC but have played the largest part in shaping my background to work here.
Q: What's your favorite stress-relieving activity outside of the office, and why?
A: Hands down the best stress relief next to hanging out with my kids is my dogs! We work with two rescues specific to the breed we own (mastiffs). They are oversized lap dogs that want nothing more in life then to spend every minute with you playing and sleeping.
Q:  If you had a catch phrase, what would it be?
A: I have had many over the years that have stuck with me. I grew up always hearing "If I had a head like that and it didn't hurt, I would be worried." The one that has always stuck with me and has the most truth to it would be no matter what happens "it could be worse."
Q: Where is your favorite vacation spot? Or, tell us a bit about your most favorite vacation ever.
A: My favorite is our camping place at Brookville Lake in Indiana. We bought the place four years ago and have enjoyed every minute of it. It is convenient and close to home, and provides the get-away feeling but remains close enough for family and friends to enjoy with us.
Q: What's the oddest job you ever had (besides this one)?
A: The oddest for me is also the nastiest. When I first graduated high school, my father insisted I get a job before leaving for college that was more realistic then flipping burgers at McDonald's, which I had been doing since my freshman year of high school. So, I took a temporary job working for Waste Management. My father is a regional manager and hired me to work special events throughout the summer pumping port-a-johns. Yep I said that! It was a twofold purpose for my father: one, he worked me like a dog for minimal money; and two, which I didn't realize at the time, he showed me what hard work would be like if I didn't go to school and make something of myself. In no way do I devalue a hard-working job by saying this, but it was hands-down the worst job I have ever had.
Q: Have you ever met a celebrity? If yes, who was it? Were they nice?
A: If I had an arrow I would point to the question I just answered and laugh. I was working for my father before college at The Country Concert in Fort Laramie, OH. I was backstage changing out broken toilets, when a lady came running off stage who was pregnant at the time. She needed to use a restroom and her bus bathroom was too far away. Her name was Martina McBride and she said thank you while I held the door to her port-a-john open for her. Honestly this was totally true as sad as it was to admit!
Looking for information about Trauma Education, or just more funny port-a-john stories? Connect with Josh at jboyd@healthcollab.org!