The Health Professions Network (HPN) is in Cincinnati this week for its annual conference. HPN is a nationwide collaborative group of organizations representing leading health professions associations, accrediting agencies, and educational institutions, as well as federal & state workforce analysts and licensing & certification bodies. They represent the industry's non-physician workforce needs and generate an annual State of the Industry Report on health and healthcare jobs. This spring they chose Cincinnati to hold one of two annual meetings with a theme of Industry Impact on Healthcare and Healthcare Staffing.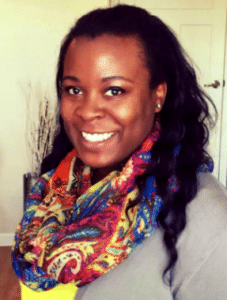 The Health Collaborative's (THC) Heleena McKinney, Manager of Healthcare Workforce Innovation, will attend as well as participate in a panel on Friday, April 5 at Kingsgate Marriot (11:30am-12:30pm). This panel is designed for regional experts to share efforts with HPN.
Panel Discussion: "Collaborating to Build Our Regional Workforce"
Hope Arthur, Director, Health Careers Collaborative
Sue Kathman, Executive Director, Mercy Neighborhood Ministries
Heleena McKinney, Manager, Healthcare Workforce Innovation, The Health Collaborative
William Lecher, Assistant VP, Division of Patient Services, Cincinnati Children's Hospital
McKinney leads TAP Health, THC's program series engineered to build the regional healthcare workforce pipeline by "tapping" into the talent of the next generation of healthcare professionals. Area high school students are exposed to a wide variety of physician specialties and other healthcare careers at monthly events and annual healthcare career fairs.
To learn more about TAP Health programs and opportunities to get involved, please visit http://taphealth.healthcollab.org or contact Heleena McKinney at hmckinney@healthcollab.org.