MEDIA CONTACT:
Christa Hyson, MPH
Senior Manager, External Relations
(513) 247-5254
FOR IMMEDIATE RELEASE
Support the Next Generation of Healthcare Professionals

TAP Health Unveils its First #GivingTuesday Campaign with "Lab Coats for Kids"
CINCINNATI – TAP Health, a program of The Health Collaborative's Healthcare Workforce Innovation department, is kicking off its first #GivingTuesday Campaign. TAP Health is a unique program with two tracks – TAP MD & TAP HC. These programs are designed to "tap" high school students into their potential to fulfill careers in medicine and healthcare.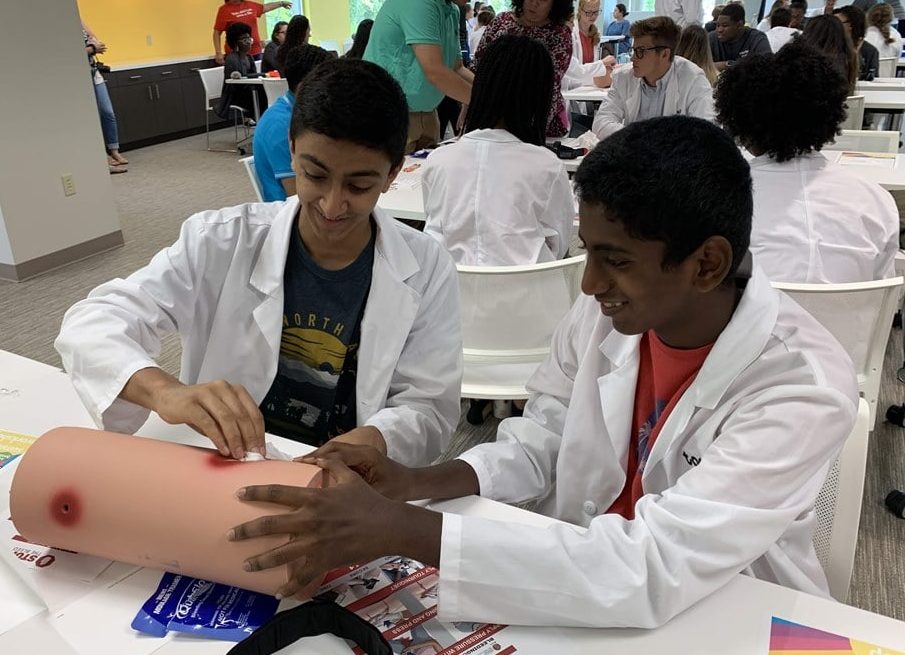 Students attend monthly learning experiences throughout the year that explore possibilities from public health to becoming a physician.
"My favorite things about TAP Health are all of the professions that we are able to see. This program has shown me things that I most likely would not have been able to experience if it were not for it. This program has given me opportunities to watch live surgeries, visit hospitals, and even shadow doctors. Through this program I was able to go to UC Health and watch a live surgery while standing in the operating room!"
Each student in the TAP Health program receives an embroidered lab coat or scrub top with their name. To help offset the cost for students, TAP Health is raising funds to ensure each student has the gear they need to succeed!
You can help support the next generation of healthcare professionals by visiting taphealth.healthcollab.org
-###-
About The Health Collaborative: The Health Collaborative is a non-profit organization that leads data-driven improvements that result in healthier people, better care and lower costs. For more information about The Health Collaborative, visit healthcollab.org.