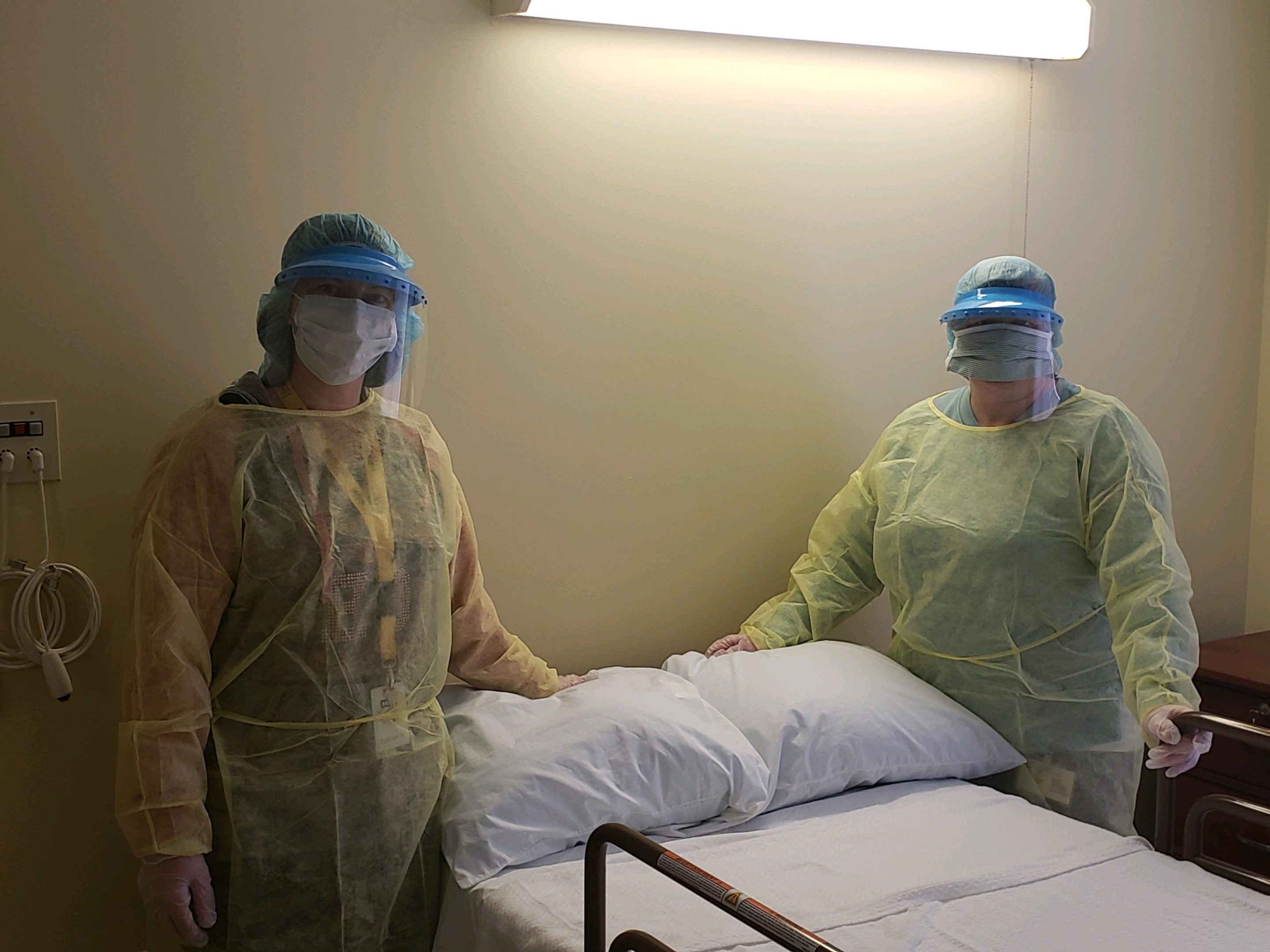 READ IN SPANISH
Skilled nursing facilities, sometimes referred to as nursing homes, provide comfort to thousands of community members who need ongoing care.
They also serve as reassurance and support to nursing home caregivers who continue to care for these vulnerable patients and their loved ones.
As reported by Council on Aging of Southwest Ohio and other agencies across the Greater Cincinnati region, the coronavirus or COVID-19 has been especially difficult for the most vulnerable members of our community – which often includes seniors and those in need of physical rehabilitation.
Skilled nursing facilities (SNFs) strive to work toward a common goal of positive patient outcomes, developing cohesive and custom treatment plans and partnering with patients in accomplishing therapy goals in a positive and consistent manner.
As the spread of COVID-19 continues to hit hard among the frail elderly and the immune-compromised, SNFs are faced with additional uphill battles against negative press, insufficient personal protective equipment (PPE), and distressed patients and family members. The testimonial below is from James Griffiths, LNHA, the President & CEO of Mountain Crest Nursing and Rehab Centers in Ohio, addressing the ways he and his team are maintaining standards of care in these difficult times:
Mountain Crest Nursing & Rehab Centers are a group of ten skilled nursing facilities in Ohio. We believe in finding opportunities to serve those that are difficult to care for either because they are challenging with emotional or physical disabilities. We believe that there is great work to be done by providing safe, comfortable, and well-staffed facilities to serve those that so badly need our care and services.
I have been in long-term care my entire life. My family bought troubled facilities in the 1970's. At a very young age, I learned how to fix troubled centers and address the needs of the long-term care market. I subsequently left the family business in the late 1990's and have assembled ten facilities staffed by over 1,000 healthcare professionals to achieve our goals. We are a bottom-to-top organization with our "boss" being the residents receiving the support from all of us. It is a privilege to serve those under our care.
In these very uncertain and troubling times, Mountain Crest has taken the position that we must all do that we can to fight this invisible enemy, the coronavirus. Accordingly, although most skilled nursing facilities have been and will continue to be avoiding COVID-19 infected patients, we believe that we must do our part to help find a place for those with this virus after they have stabilized in the hospital network.
We have established a free-standing facility on our campus to do just that. Effective immediately, we have 34 beds available to accommodate post-acute infected individuals in a comfortable environment with skilled nursing department workers trained in infection control and with ample protective personal equipment to keep everyone safe. We also have a food, laundry, and therapy program specifically designed for those in this facility.
We believe that the nation, the state of Ohio and Cincinnati will ultimately be victorious over this awful enemy. Mountain Crest is proud to help the community care for those in peril while we fight.
– James Griffiths LNHA
President & CEO, Mountain Crest